Explore bricks (how to import public Bricks to your bot)
With Explore you can discover all the bricks available for you to import it to your flow. Learn how!
To open the Explore menu, click on the brick icon on the right side of the chatbot builder and click Explore: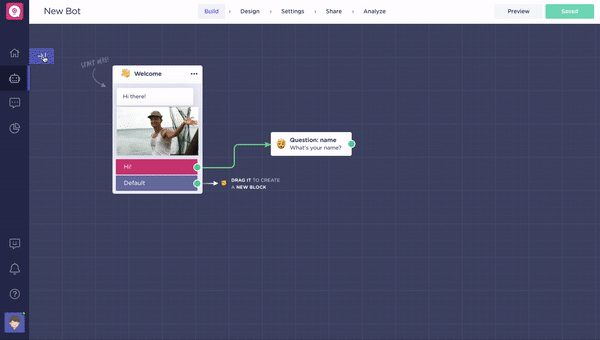 Now, you will have access to all the bricks available to import:
When clicking on the search box, you'll find the categories. Feel free to select one or start typing to filter among the available bricks.

Select any of them and click Import. If will show up in your bot's canvas:

Click on the brick to check it's content and edit it:
And that's it, start exploring bricks and taking the most out of the feature!
---
---