Landbot native SEO & Tracking tools
Landbot native SEO & Tracking tools
Updated by Enrico
If you want to enjoy the native SEO & Tracking tools that Landbot has created for you, please go to Builder - Settings - SEO & Tracking.
Here you can customise all the meta-information of your landbot shown when you share it in Social Media Networks using the URL provided by the app. You can also add third-party tracking code add like Google Analytics ID.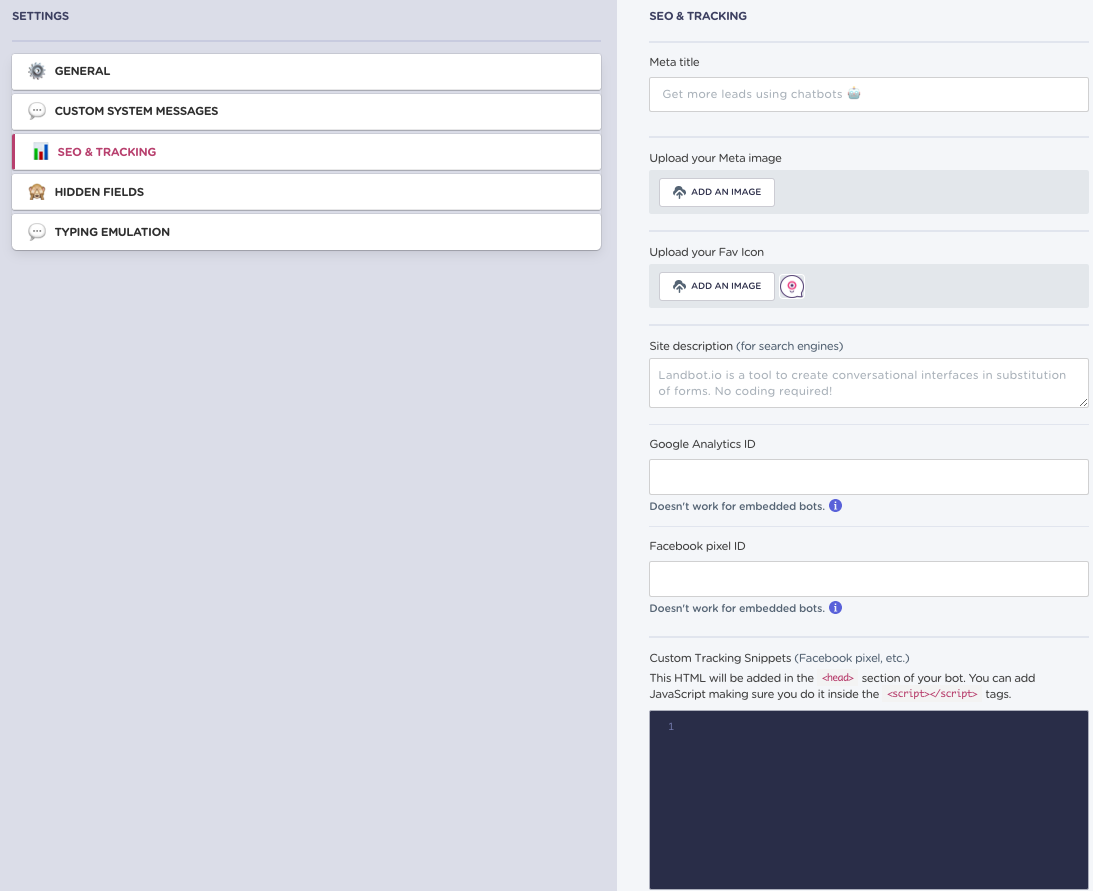 You'll find this section in your Chatbot settings inside your Builder: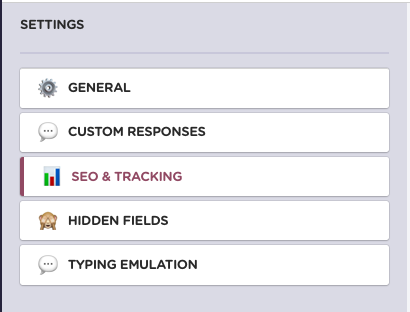 Example and sections
In the following example, the Meta Title is "The perfect Landbot", the Meta Image the "pink landbot's button" image, the  Favicon is Landbot's logo and the Site Description is "This is the best landbot ever.":

This is how it looks when you try to share your Landbot in social media channels like Twitter: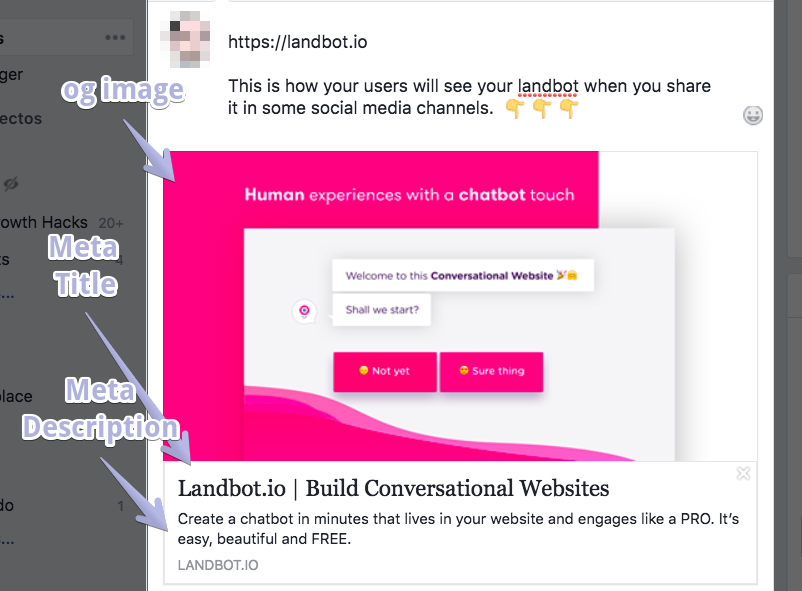 Meta title
The headline displayed by search engines, messaging apps, and other channels when your landbot's URL is shared.

Meta image
The thumbnail that accompanies your URL.

FavIcon
The icon in your landbot's browser tab (Landbot logo by default).

Site Description
The text below the meta title that explains what users can find in the URL.

Google Analytics ID
You can easily integrate your landbot with Google Analytics and tracking your chatbot traffic and conversions. Enter here your Website Tracking ID (found in Google Analytics). It should be like UA-XXXX-Y.  

Facebook pixel ID
Integrate your FB pixel the easiest way! No need to paste the huge code from FB, just take your ID and you are ready to go!

You can still follow the current procedure and paste the whole code in the Custom Tracking snippets option.
Custom Tracking snippets
Just one click and you will be able to track with the tracking application of your choice.