OLD BUILDER - Buttons
This article corresponds to the V2 (Classic) of the app. You can check the equivalent for the new version V3 (Bricks)
here
Questions with buttons are one of the most useful options to collect information from visitors. Learn everything you need to know about them.
To create a question with buttons, click on Ask a question type block and then on Buttons:

Now, you'll see a configuration menu like the one shown below:




On top, you can modify the text of the question and, right below, the content of the buttons by typing in the pink boxes. Press enter to add a new button!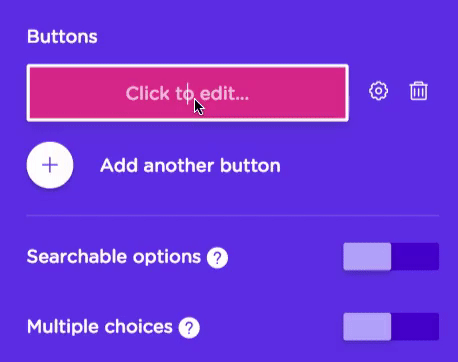 If you click on the cogwheel next to each button you'll see several different editing options: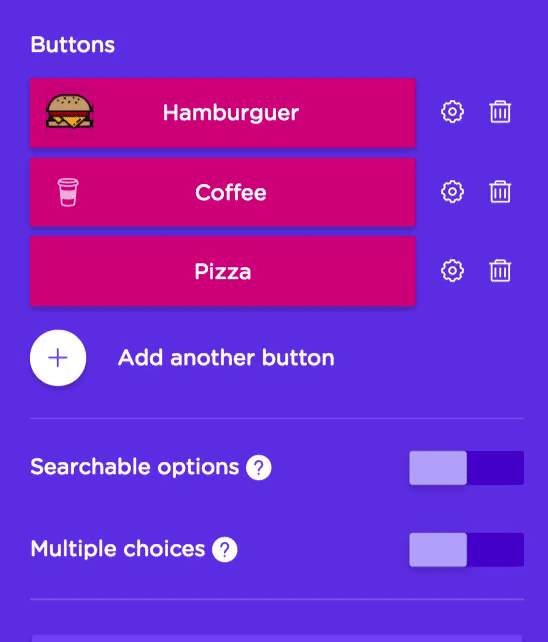 On the first drop-down, Button Style, decide if you want the button to:

Contain text only.
Contain an icon + text. You can browse pick any of the icons included.
Contain an emoji + text. You can add an emoji and make your question more dynamic.
Contain an image + text. You can browse your favourite image to make questions more visually attractive.

You can also set an external link for each button, which means that when clicked visitors will be redirected to the URL of your choice.

On the following example, the first button contains an image, the second an icon and the third redirects to an external link: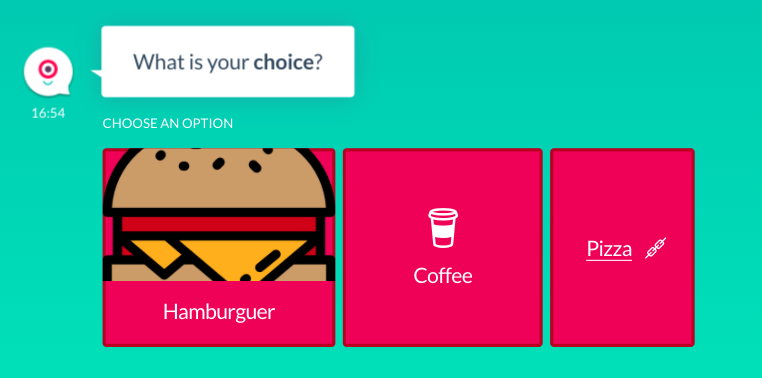 On the bottom, you'll see two toggles:



Searchable options. If activated, visitors can start typing and the system will filter among the different buttons included in the question. This is great if you plan to include a lot of options so visitors don't need to scroll and read them one-by-one (e.g. US states).



Multiple choices. If activated, visitors can select more than one button. It will look like this:

Please note that button customisation (links, images and icons) will be disabled if Multiple Choice is activated
Finally, once the block is created, we just need to connect the different buttons to the block we want them to lead to. We can also set a 'default' path the chatbot will follow (last option):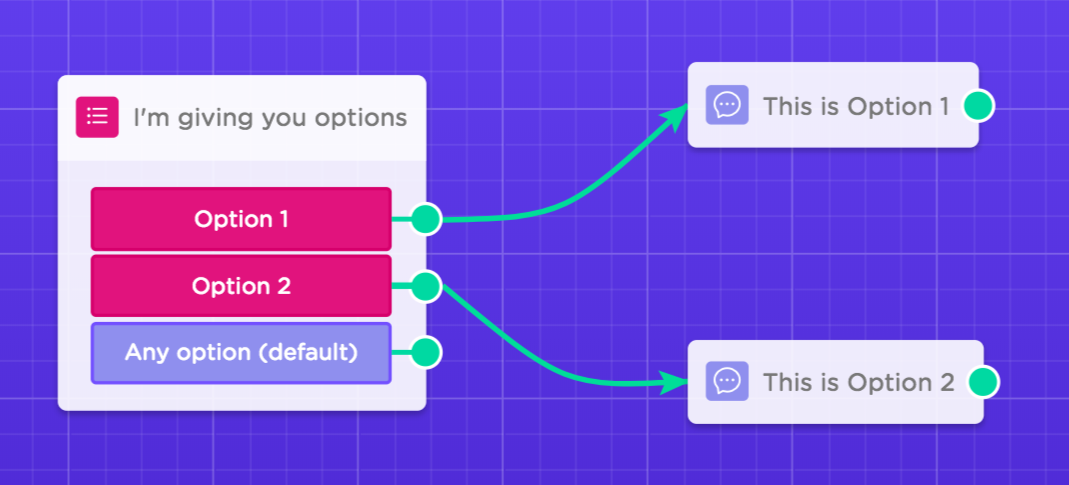 Remember connecting every button or at least the default one even when the button sends visitors to an external URL, or the flow will stop!
---
---