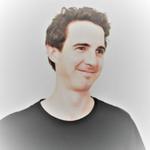 Updated by Pau Sanchez
Learn how to integrate Landbot with +1,000 apps using Zapier
For a step-by-step guide on how to configure a 
Zapier Integration block
 in the builder
, 
click here
.

What is Zapier?
In short, Zapier is a user-friendly web service that allows you to automate actions between different web apps you use every day.
In their own words, "Zapier lets you easily connect the web apps you use, making it easy to automate tedious tasks. You can wait for third-party app developers to offer the SaaS integrations you need. You can hire expensive freelance programmers to build custom software for you. Or you can simply do it yourself with Zapier, and then get back to the work that matters most to your business."
If you would like to know more about Zapier, we would suggest starting here.
Popular things to do with Zapier
Landbot users often benefit from any of the following popular Zaps. Click on any of the Zaps below to follow a step by step guide:
See more Landbot integrations here.
How to connect Landbot to Zapier
Connecting Landbot with Zapier will allow you to select Landbot from your list of triggers during the creation of a Zap.
To connect your Landbot account to Zapier, you'll first need to find your API token, which is found in Settings > Account > API token in your Landbot account.

In Zapier, click on My apps on the left side panel, then choose Landbot.

From here, you can connect your Landbot account to Zapier by inserting your API token.

Once connected, your Landbot account will be available in Zapier, under My apps > My connections.

If you want, you can easily run a test by clicking on the Test button, then begin composing Zaps to assist you in Landbot.
For a step-by-step guide on how to configure a 
Zapier Integration block
 in the builder
, 
click here
.