4: WhatsApp Business Section ✅
4: WhatsApp Business Section ✅
Updated by Enrico
Intro
It's a section available only for Professional PRO and Business plans!
Are you wondering what is WhatsApp Business?
You can find it in Channels, by clicking in your Dashboard's left bar, on the Antenna logo.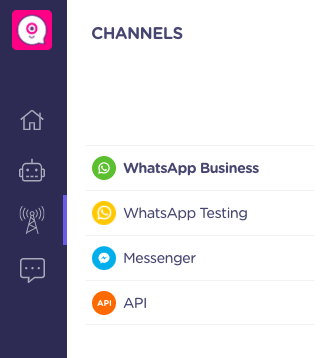 If you don't have a WhatsApp Business, you'll see a request Early Access button, from which you can request the official WhatsApp integration directly to us! 🤗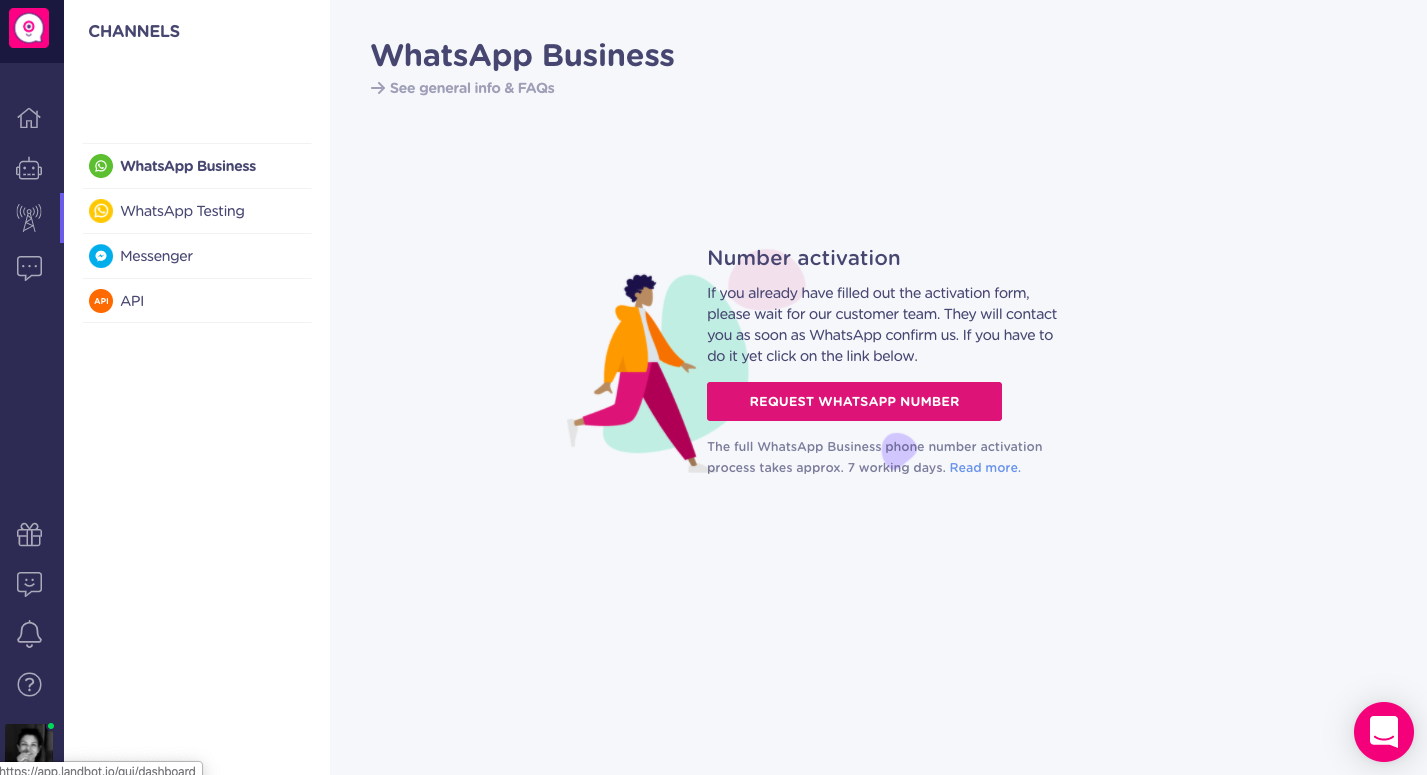 By clicking on Request Early Access, you will speak briefly with a bot, then our team will revise your request and get in touch with you!
If after speaking with us your request has been approved and your official phone number activated, this is what you're going to see: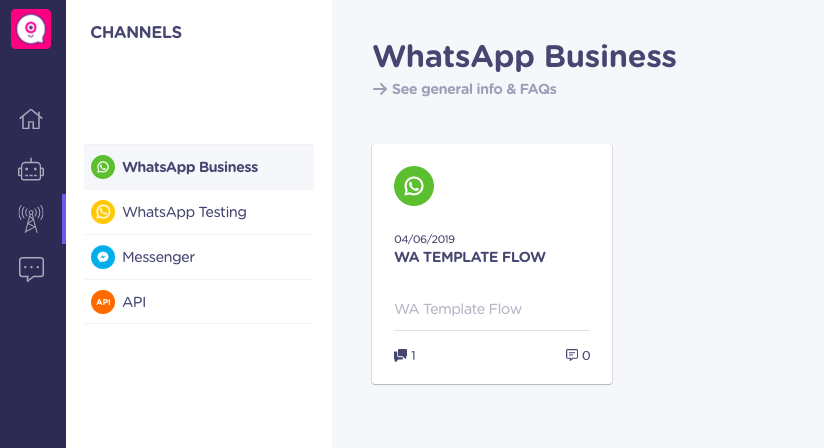 Each one of your Business number pages will be divided in 3 sections: My account, Get Opt-ins and Campaigns.
My account / General
If you click on the business number box, you will open the section of My Account / General: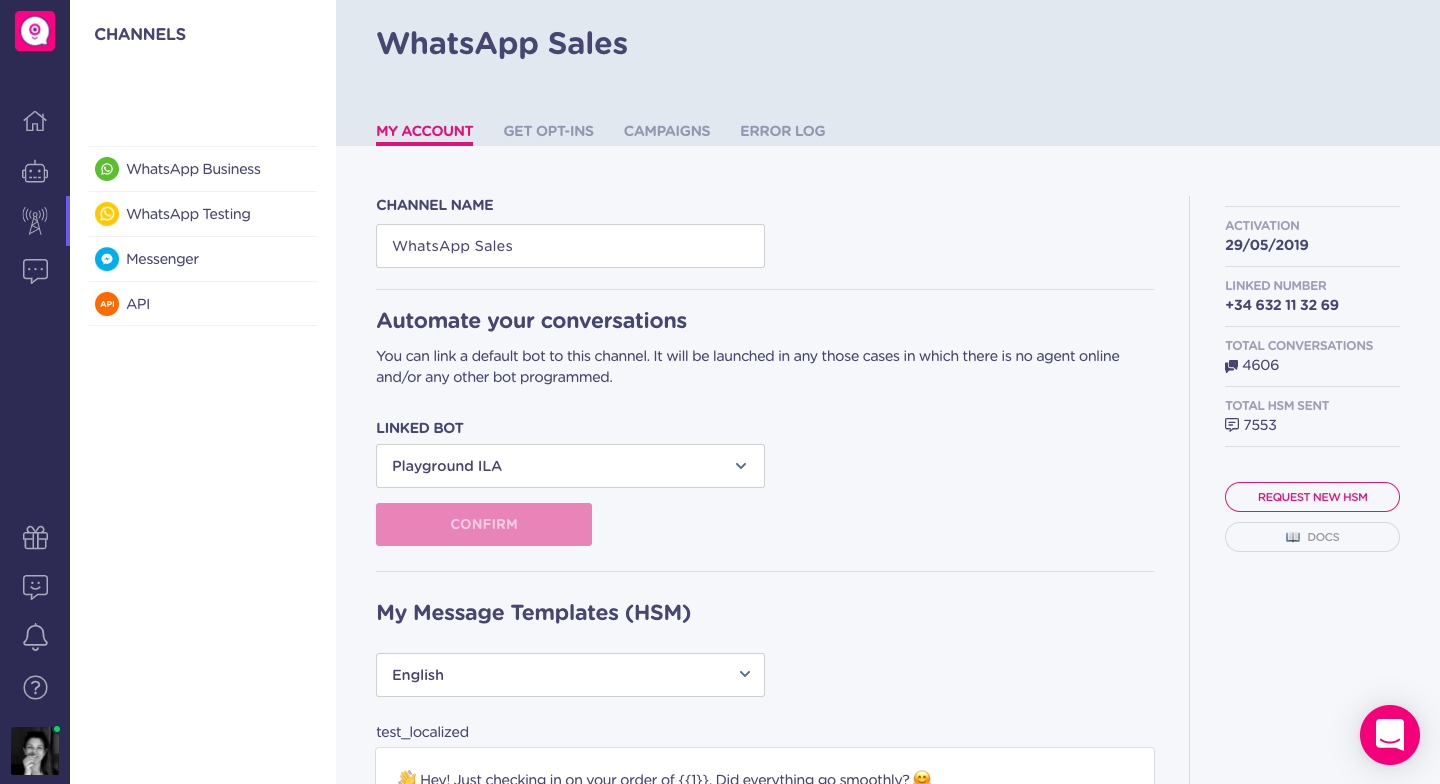 Here you will see:
The Name of your channel, which can be your phone number or the name under which your company is registered to use the Official WhatsApp API.
Then you have the Linked Bot: you're able to choose which bot you want to connect to your official WhatsApp channel and change it any time you want.

Finally you'll have the list of My Message Templates.
Message templates or HSM Templates are messages that you can pro-actively send to your subscribed users after 24 hours from their last contact.
Click on this link to learn more about HSM templates and how to use them!
Remember that these message templates need to be requested and approved. Click on request a new HSM to request them!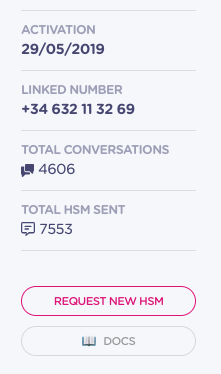 On the right side you have your channel's info:
Activation. The date your brand was approved by WhatsApp.
Linked number. Here's the full phone number + prefix.
Total conversations. Unique users that had at least one interaction with your channel
Total HSM sent. The total number of HSM templates sent from your channel
Get Opt-ins (Subscribers)
Fist thing you'll see will be an explanation about how to get subscribers in WhatsApp to be able to send them Template Messages.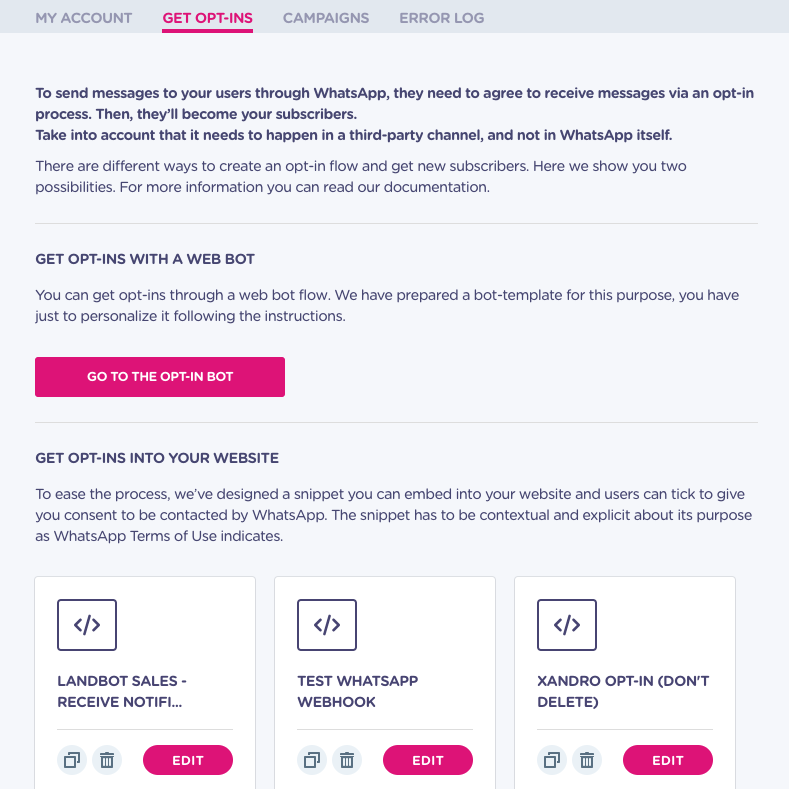 By clicking on "Configure a new snippet" you can create and customize a Snippet to integrate into your website.
Wandering what is a Snippet and how to configure it? Read this article on How to Get Subscribers in WhatsApp
If you prefer, you can choose Go to the OPTIN BOT.
The Opt-in bot is a pre-made web bot, already set up to allow you to get subscribers for your channel.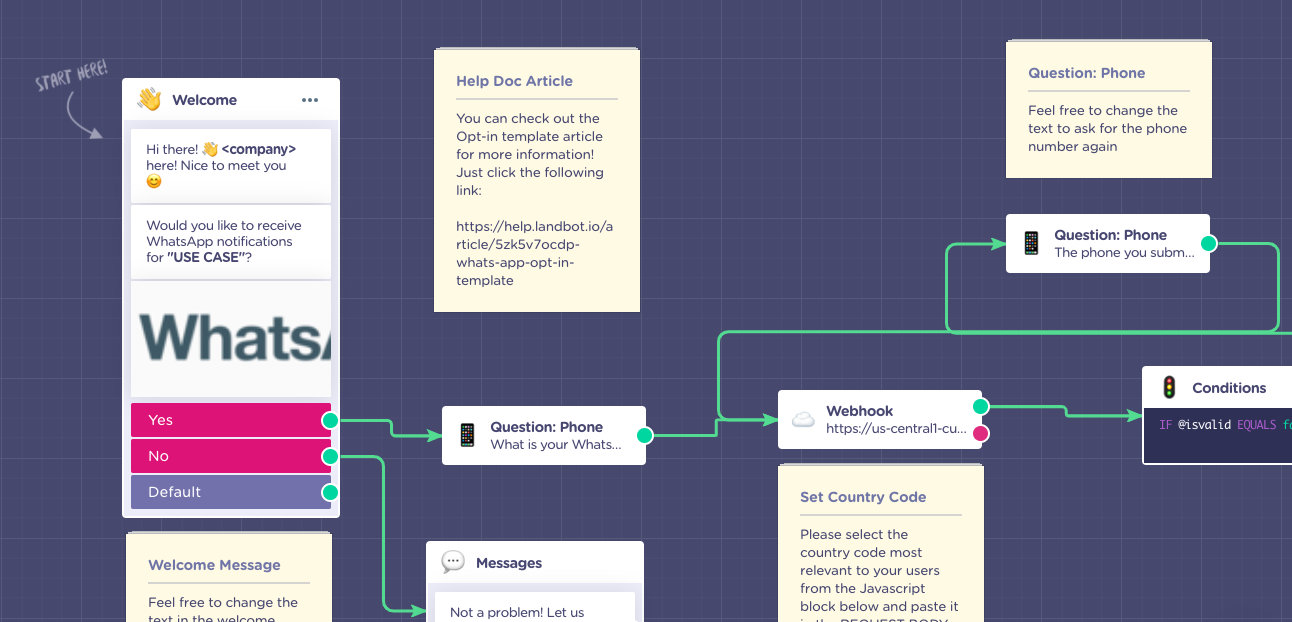 Please keep in mind that you need to do some modifications and follow the instructions inside the bot, in order to make it function for your number.
You can also find it in our templates page: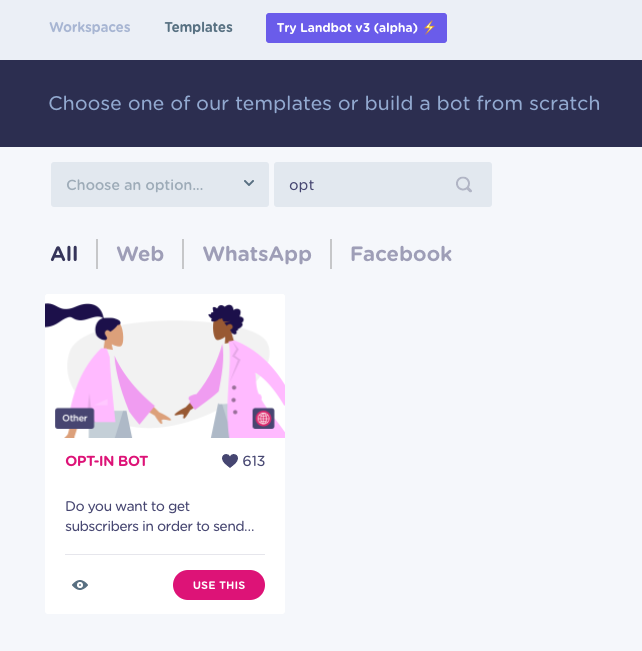 You can find more info at this article!
Campaigns
It's the third section of your WhatsApp business.
Having Campaigns helps you track your conversation, segment your subscribed users, schedule and direct your pro-active messages the way that suits you the best.
If you don't have any active campaign, this is what you're going to see:
You can create a Campaign by clicking on the New Campaign button.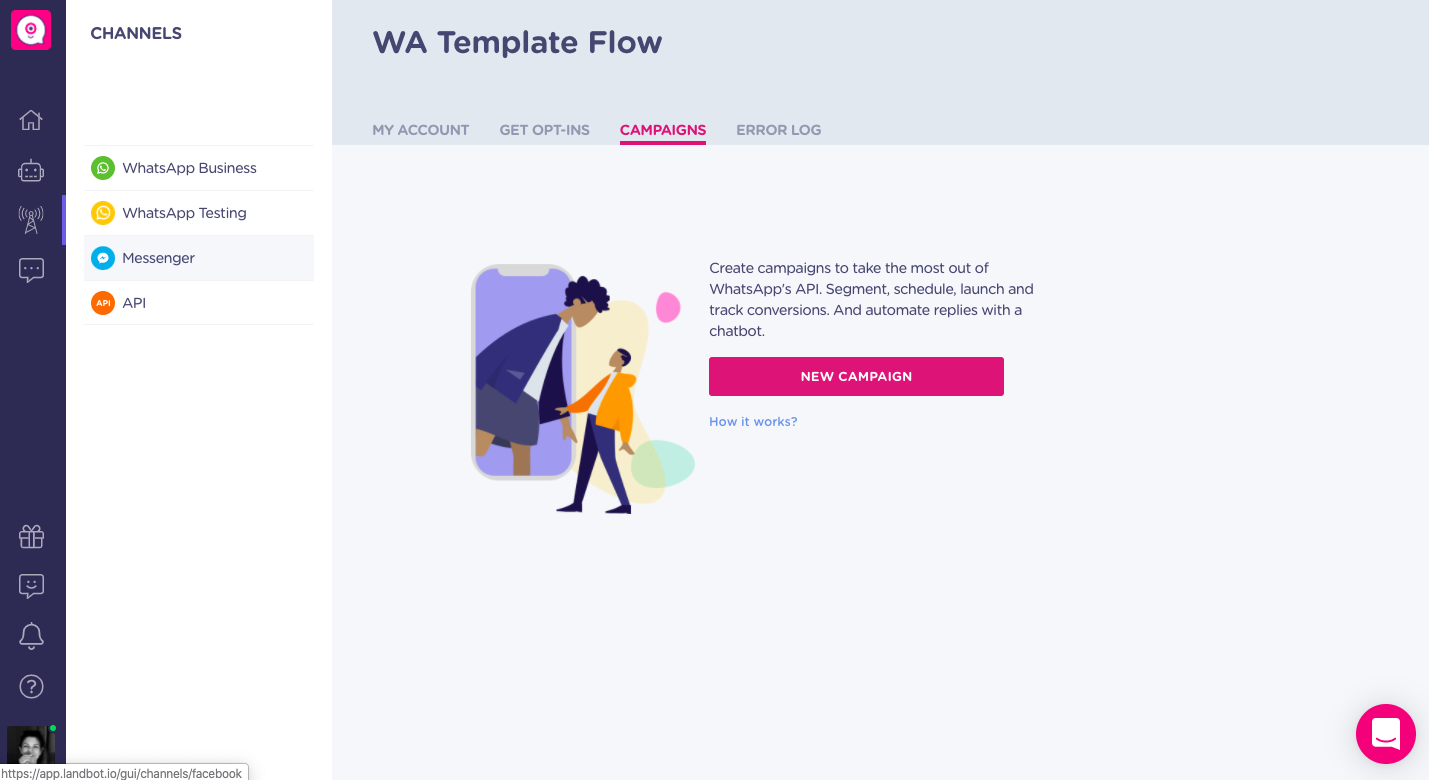 If you already have active campaigns, your page will look like this:
You'll see the full list of your campaigns with its name, launch date and metrics resume.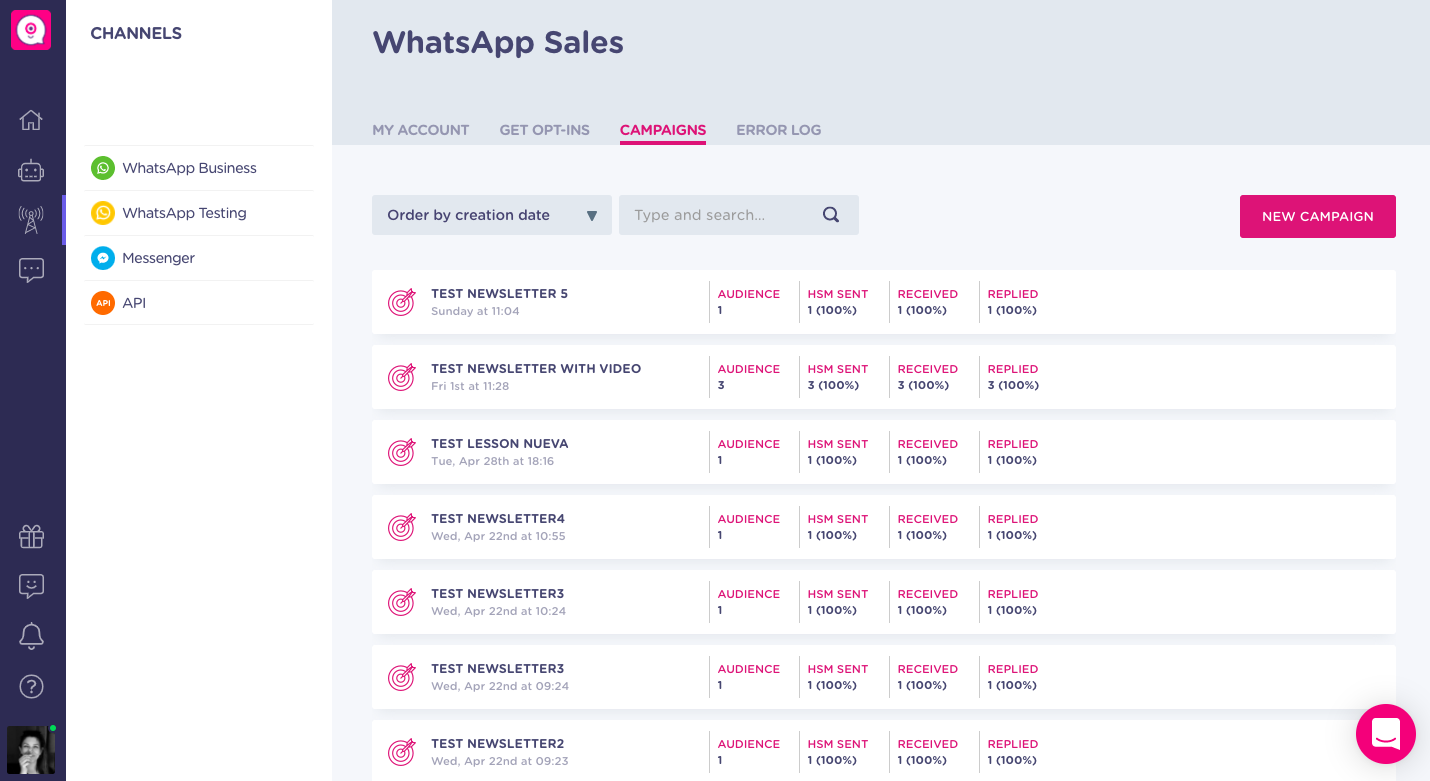 Here you have an article entirely dedicated to the Campaigns Section, you can't miss it!