Chat with Humans > Human Takeover
If you want to join to the conversation and engage directly with your visitors all you need is to select the Human Takeover feature in the group named Chat with humans: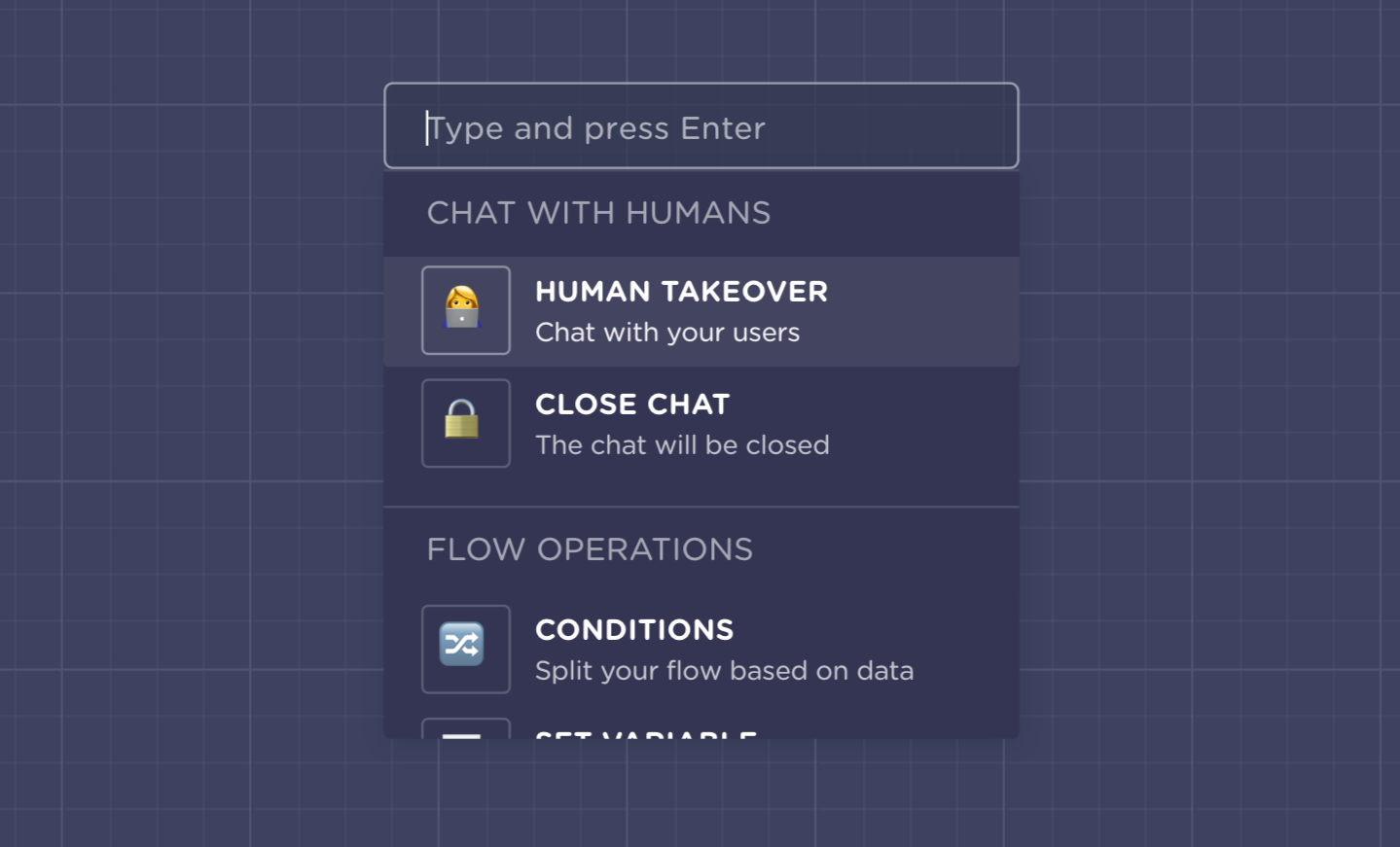 Click on Human Takeover and the block editor will open on your left. Here you can pick the assignation you need between:
Simple Assignation (no flow):
The simple assignation assigns the conversation to one of your available agents without asking any additional questions or performing any actions.

Select the agents to assign: you can specify what agents can handle all incoming conversations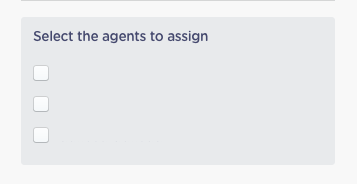 Default Assignation flow:

The default assignation allows you to ask your users the reason why they are getting in touch with you as in the example below: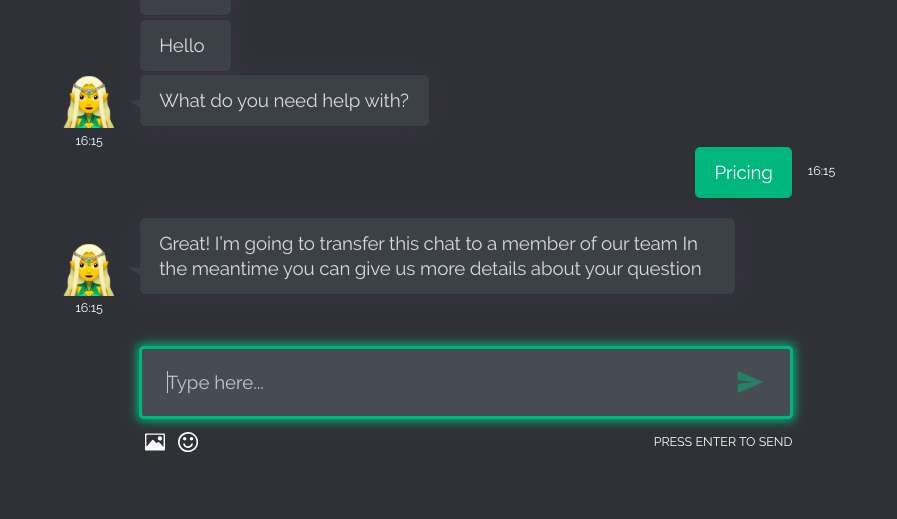 You can also add your email and receive an email in case of pending chats: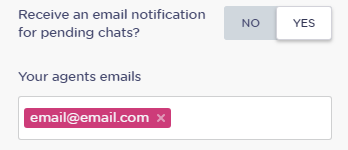 Custom Assignation flow:

The third option gives your visitors a more appealing experience before passing the chat to an agent: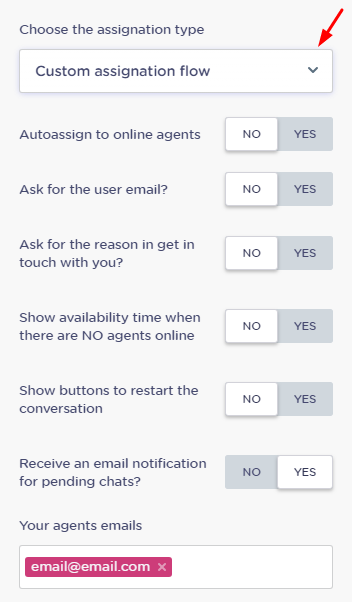 When you select the Custom option you are increasing the possibilities to not miss any leads in case no agent is available. Listed bellow you will find what each parameter does and how to personalise it:
Auto-assign to online agents: Landbot will assign automatically the conversations to the agents who are online in that moment. While the bot is assigning the chat don't miss the opportunity to get more information from your visitors. Try using a funny phrase to make a waiting more pleasant!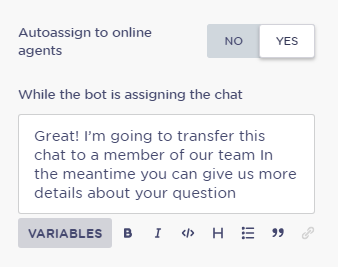 Ask the user email? (Only if not provided before): activate this option if you haven't already done so during the flow.
Ask for the reason in get in touch with you?: take the opportunity to gather more information from your visitors while they wait to be connected to an agent. A good practice would be to tell them the average waiting time.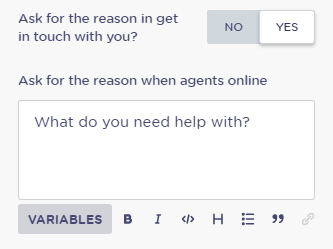 Show availability time when there are no agents online: in the event that you have no available agents, set your working hours so visitors know when they can reach you.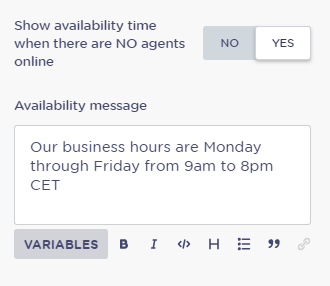 Show the button to restart the conversation: once the conversation is ended, the bot will give visitors the opportunity to start over or finish the conversation. Customise the buttons as you like the most.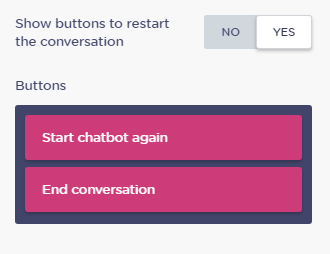 Finally, you can also send an email notification to your agents when a client wants to speak with you and none is online. When you activate the option you can add your agents' email addresses: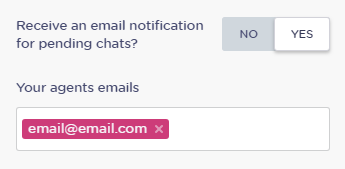 ---
---