Brick Settings
Here you can customize the information of your brick, from its name to its description and category. Learn how.
Start by clicking on Brick Settings: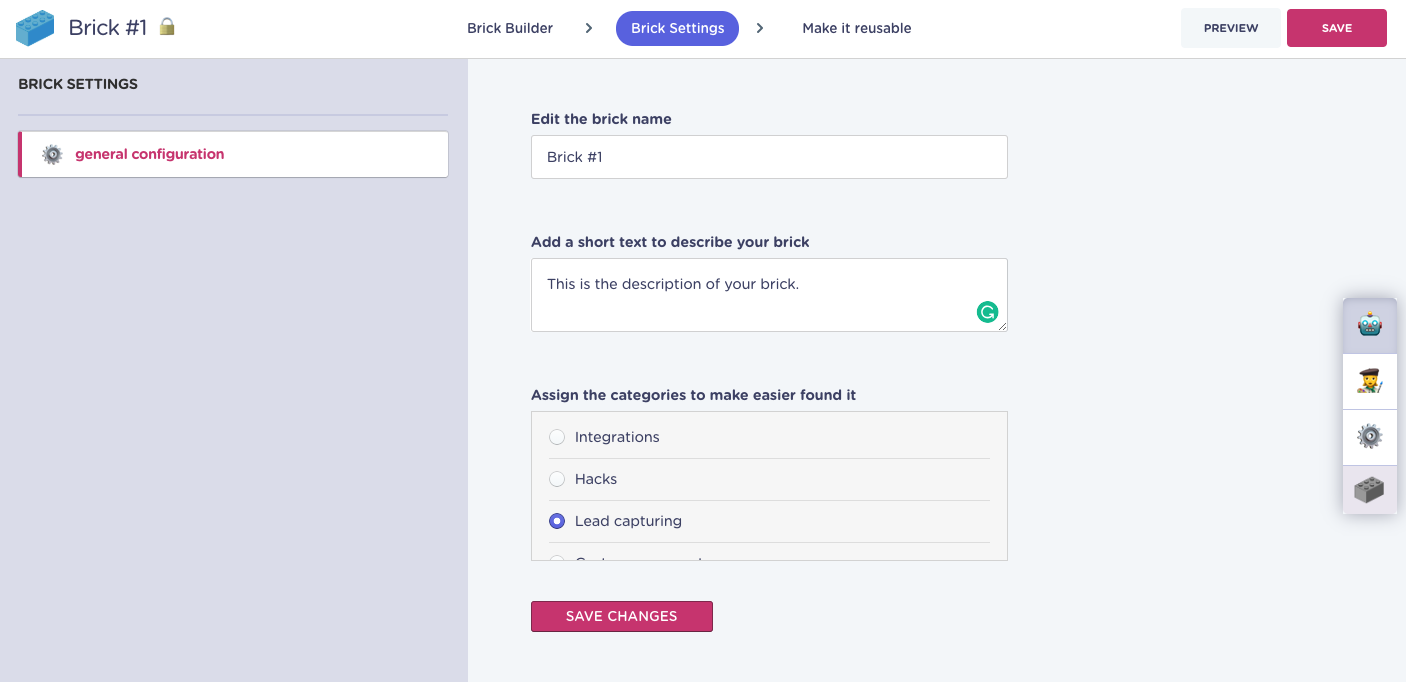 Here you can give it a:
Name - Under "Edit the brick name" you'll be able to assign a name to your brick to make it easier to find it later.
Description - Below "Add a short text to describe your brick" you can add a little description that will help you - and others - find out what this brick is about without even opening it.
Category - Like it says, here you can assign categories to the brick to make it, again, easier to find.
Whenever you're done, click Save Changes to save your edits.
---
---