Requesting a WhatsApp official phone number 📞
Requesting a WhatsApp official phone number 📞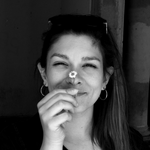 Updated by Ilaria Scuotto
Can I request a WhatsApp official phone number?
You'll be able to request an official number after purchasing the Business plan that includes WhatsApp services.
WhatsApp needs to approve all the companies that want to have the official integration.
Go to our WhatsApp API page and Request Early Access!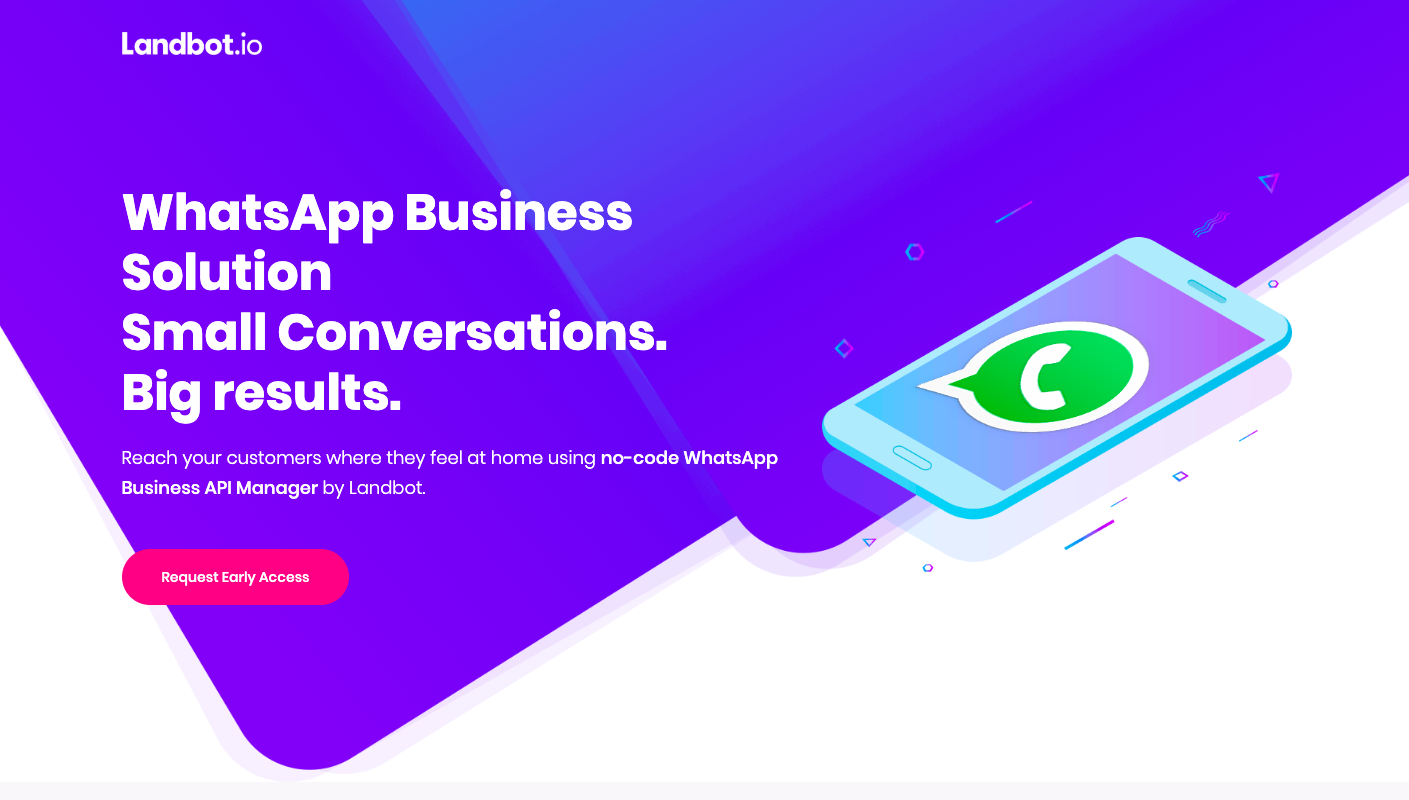 Not sure if you want to purchase a Business plan with WhatsApp?
Try our Demo and if you want send a message to a member of our team!
After speaking with us and purchasing the Business plan, the next step will be requesting an official phone number.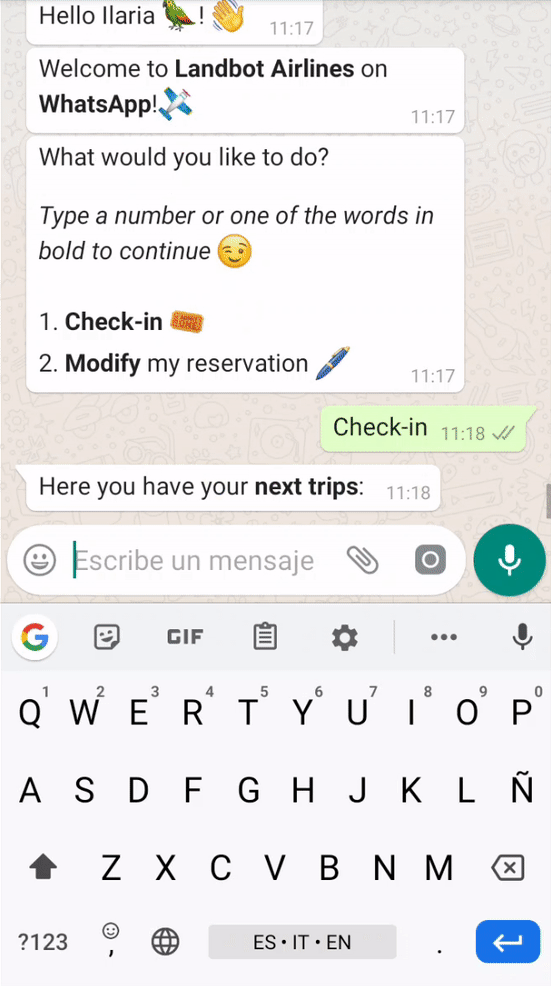 What info do I need?
To request an Official WhatsApp Number you need to provide:
Facebook Business Manager ID. You can find it following this guide.
Phone number. The number you want to activate a WhatsApp Business account for. It needs to be able to receive an SMS / phone call for the activation.
Username. The name that shows to your customers when they haven't saved your number. It can't be changed later.
How do I request a number?
Once you are on a business plan, you'll be able to request an official phone number from the Channels section in Landbot!

You're going to chat with the official request bot, which is going to ask you all the necessary info. Once we receive your request, we're going to take care of it and keep you posted about its status.