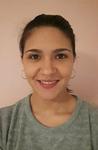 Updated by Sofia Teran
Brand new interface
As we like to say, a GIF is worth a thousand words 👆🏻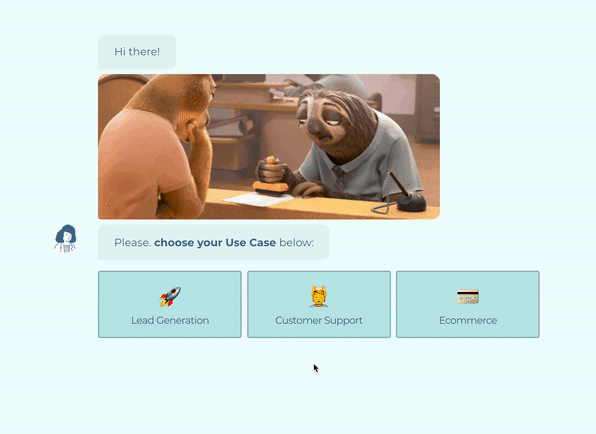 Multi-question block
This is probably one of the most exciting news. The multi-question block allows you to integrate more than one question type into the same chat bubble. In other words, the faster the user experience you've ever seen in a conversational interface! And, of course, you can take the customization to a whole new level 🎉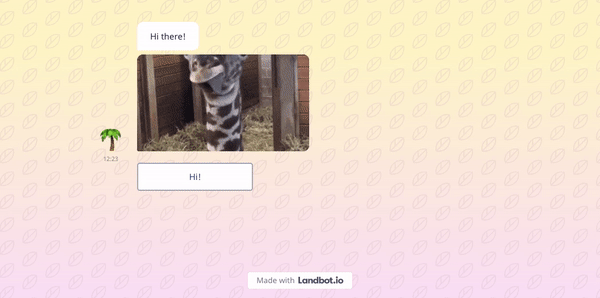 Design section
With many more customizable options. No need to touch the code to change the border-radius of the buttons, the shape of the chat bubbles, the live chat icon, and so on 🌈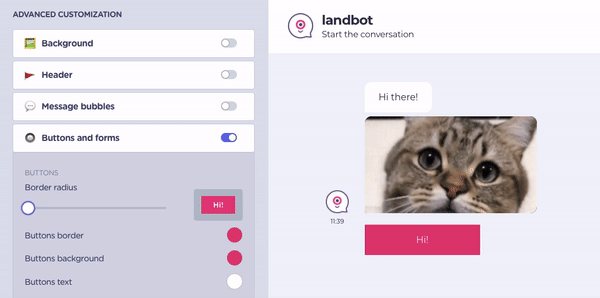 Design Templates
It comes with 16 new ready to use 🖼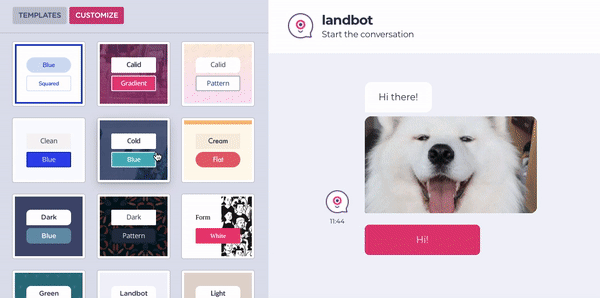 Proactive Messages
You can customize the proactive message based on conditions more suitable for you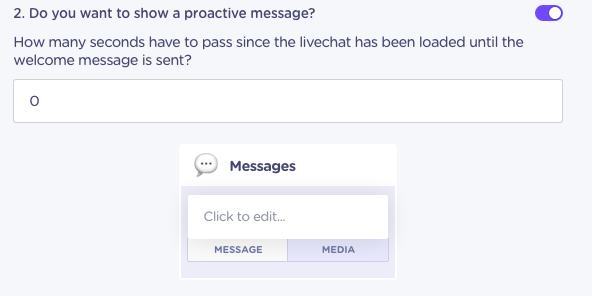 Persistent Menu
We improved this feature, now if the menu consists of more than two items, it includes a hamburger menu with all the links.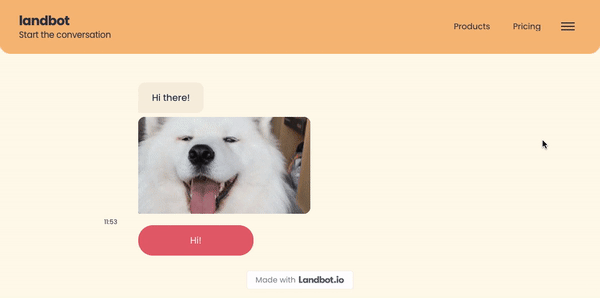 Question: Address block
We have improved this block as well. Now you can add your own Google Maps API key to use Google's auto-complete function. It works on all devices, including mobile.

Human Takeover flow
This feature is used when the conversation with the bot stops and a human agent comes in, it's made crystal clear. As soon as the conversation is assigned, the user can start typing straight away. No need to wait for an agent to answer first.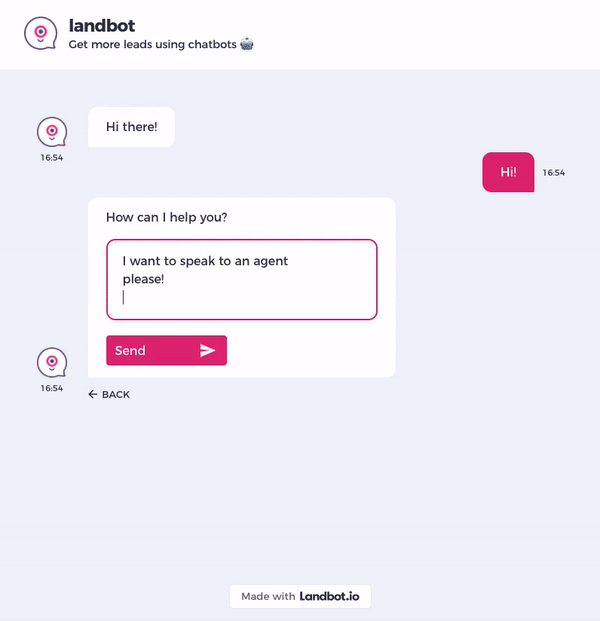 You can also customize the Assignation message and the Agent profile text

Custom goals
Having a Goal block after certain questions helps you to easily track if the user has gone through a specific path in the flow! And now you can even create and track multiple goals within the flow 🎯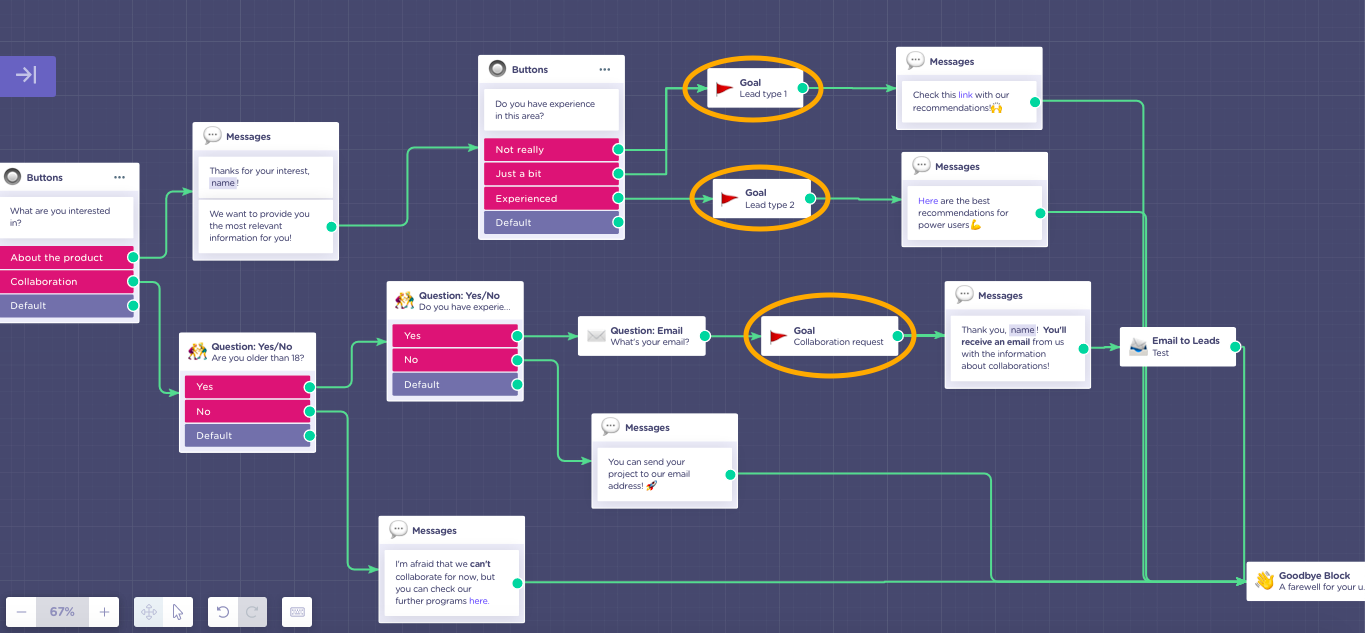 Improve SEO performance
Load the bot when the user moves the mouse.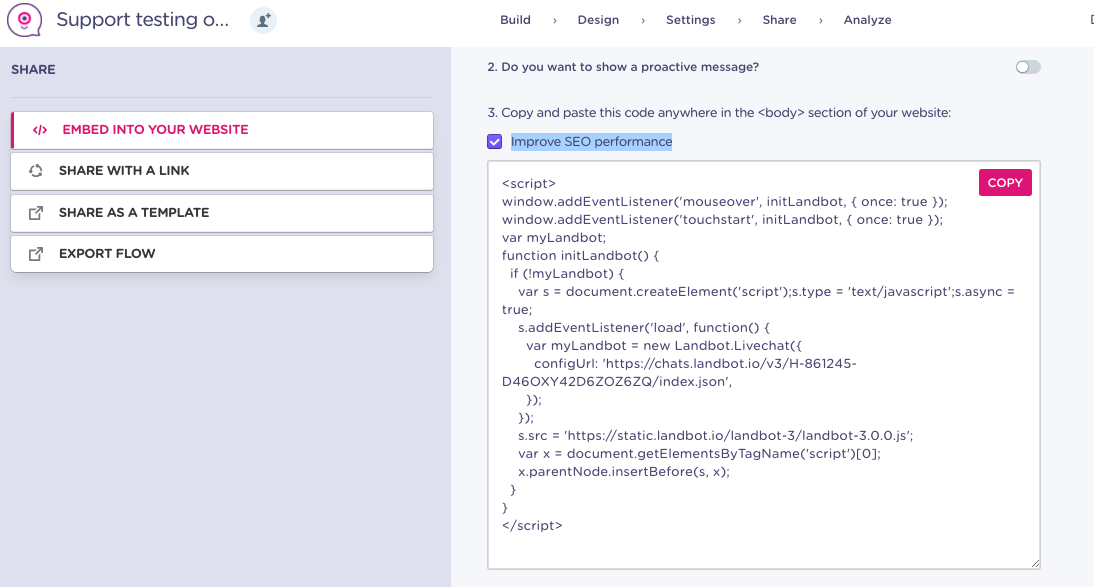 Lead Scoring block
Lead scoring refers to assigning points to leads based on how relevant they are to your goal. For example, how likely they are to purchase your product.

Picture choice
When uploading an image in the Picture Choice block you can rearrange and crop the image by zooming in and out.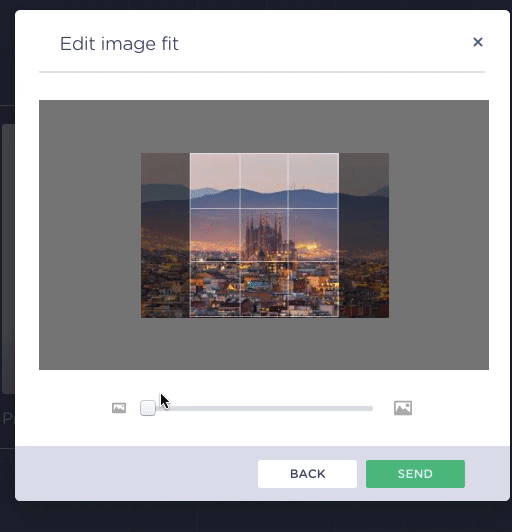 And you can add a "footer" to the picture choice cards for extra information. You can add a title, description, highlighted text, and customize the text of the button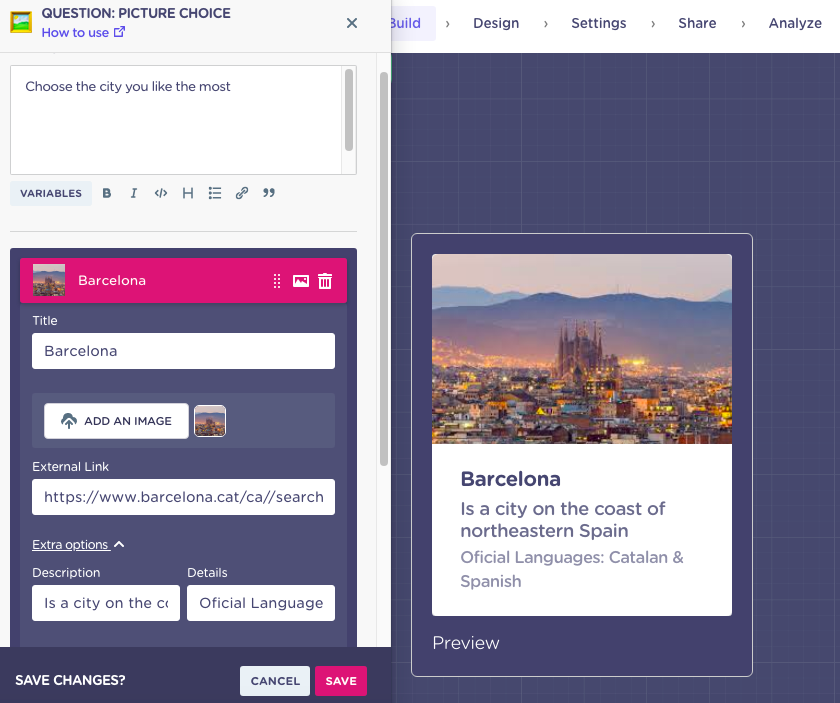 Date block
You'll see a menu where you can add text, format to save the date, show date picker, set available dates, disable specific dates, validate the error messages, and customize the variable name where the answer will be saved (by default @date), right at the bottom: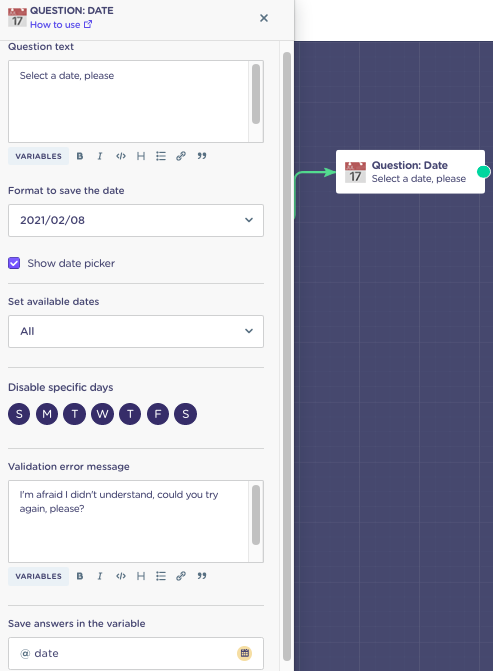 Multiple files upload
 You can enable this option within the block's configuration and allow users to upload multiple files
It's possible to upload up to 6 files at once, and each file has a size limit of 10MB!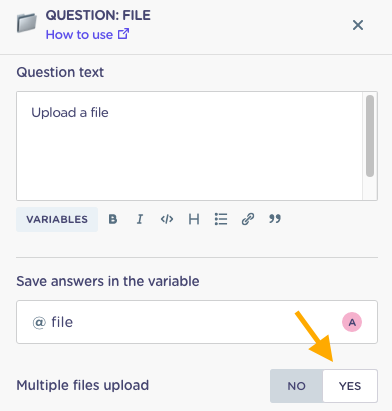 Specific Block IDs
For every single message. By activating this option in Settings > General, you'll be able to visualize each Block ID in the Chrome Devs Tools. This is extremely useful if you want to use CSS or JS to customize single messages.
Mobile-optimized
We improved significantly the performance on mobile by reducing the animations to the minimum.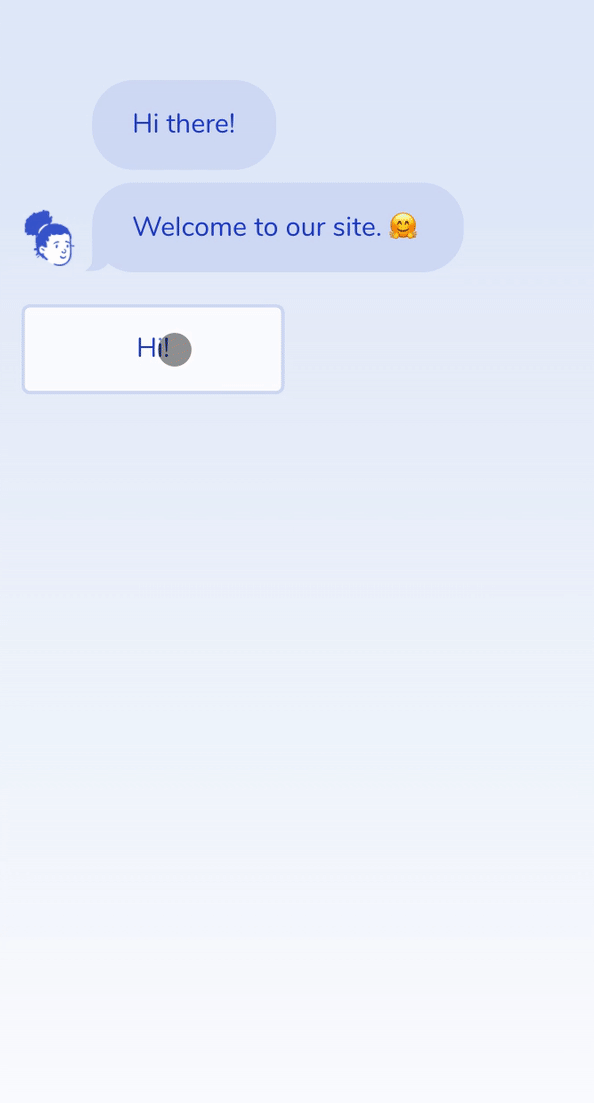 Total compatible for embedding in Web Views from Messenger, Facebook, or other social media.