OLD BUILDER - Secondary Button-cards in the Start Message
OLD BUILDER - Secondary Button-cards in the Start Message
Updated by Enrico
Customise your Welcome Message and greet your visitors with a more standout look using the card-button functionality! In order to activate this option you need to click on your Start Message: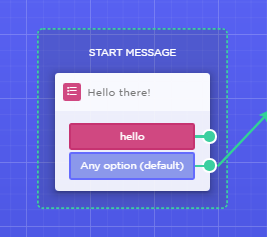 A menu will open on the left side of your builder: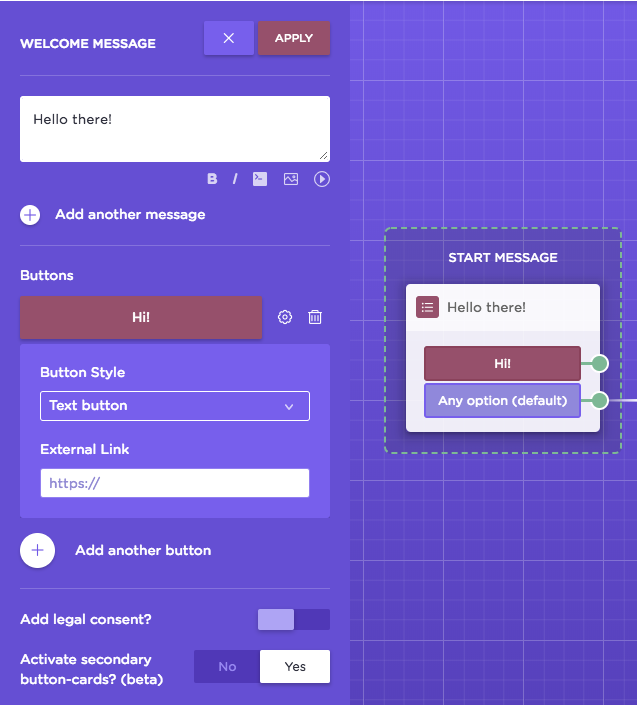 Enable the Activate secondary button-card clicking on YES. You will be presented with an explanation and an example:


Once the feature is activated click on the cog next to the button and select type emoji:


Now pick an emoji and write the text of the button.

Be sure to leave a blank space before the text:

If you want to add a more interactive feel to the card, add another text between underscores which will create a "secondary" button in the card:

The formula will be: Emoji + Text + _Text2_
This is what your card will look like at the end of the process: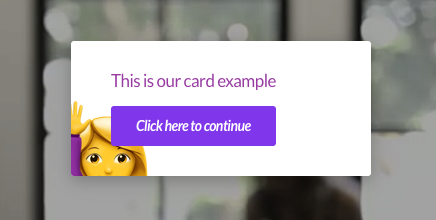 This feature is still in BETA mode
This will not be displayed in the Preview mode