WhatsApp PlayGround 🕹
WhatsApp Playground allows you to experience what the official API integration feels like from the final user perspective.
Playground channels work in one direction only, which means only the phone number you connect to it will be able to send and receive messages from the Playground channel.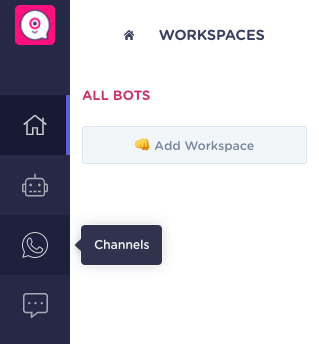 To add a WhatsApp Playground to your account:
Click on Channels and then on WhatsApp Playground.
Click on Try it for free or, if you had already created one, click on Create a New WhatsApp Channel.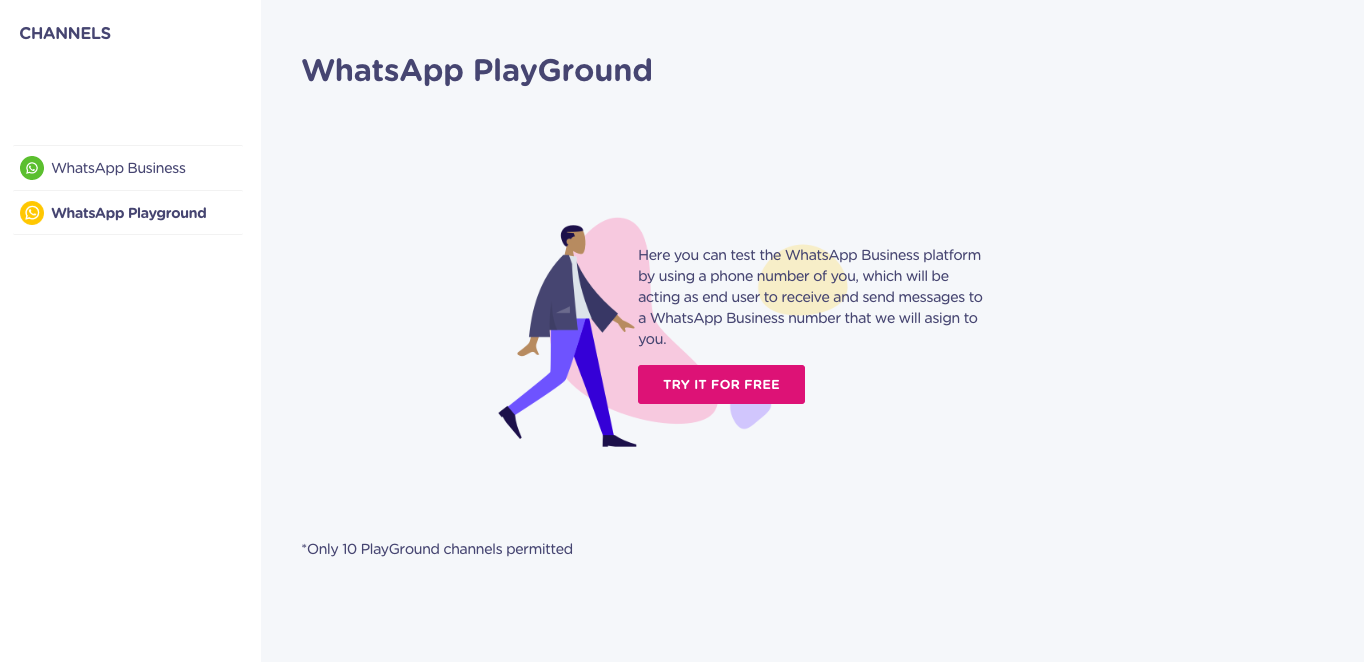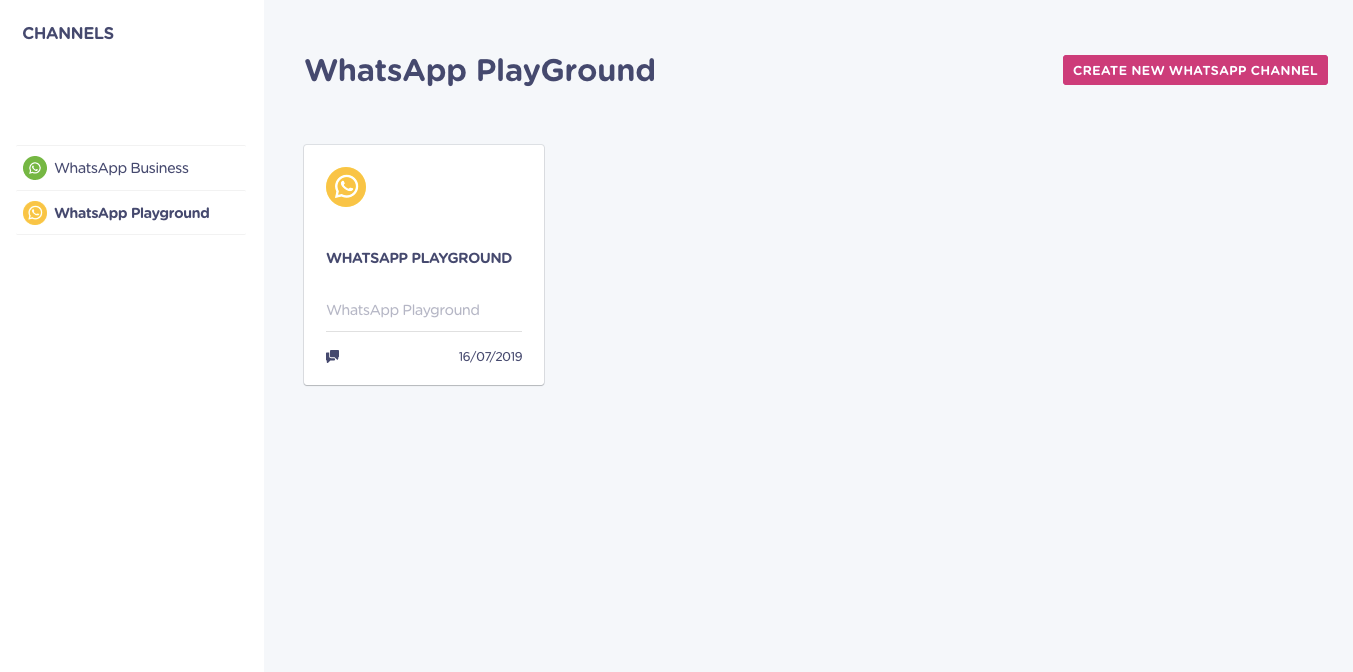 Give the channel a name you'll use to find it on the dashboard.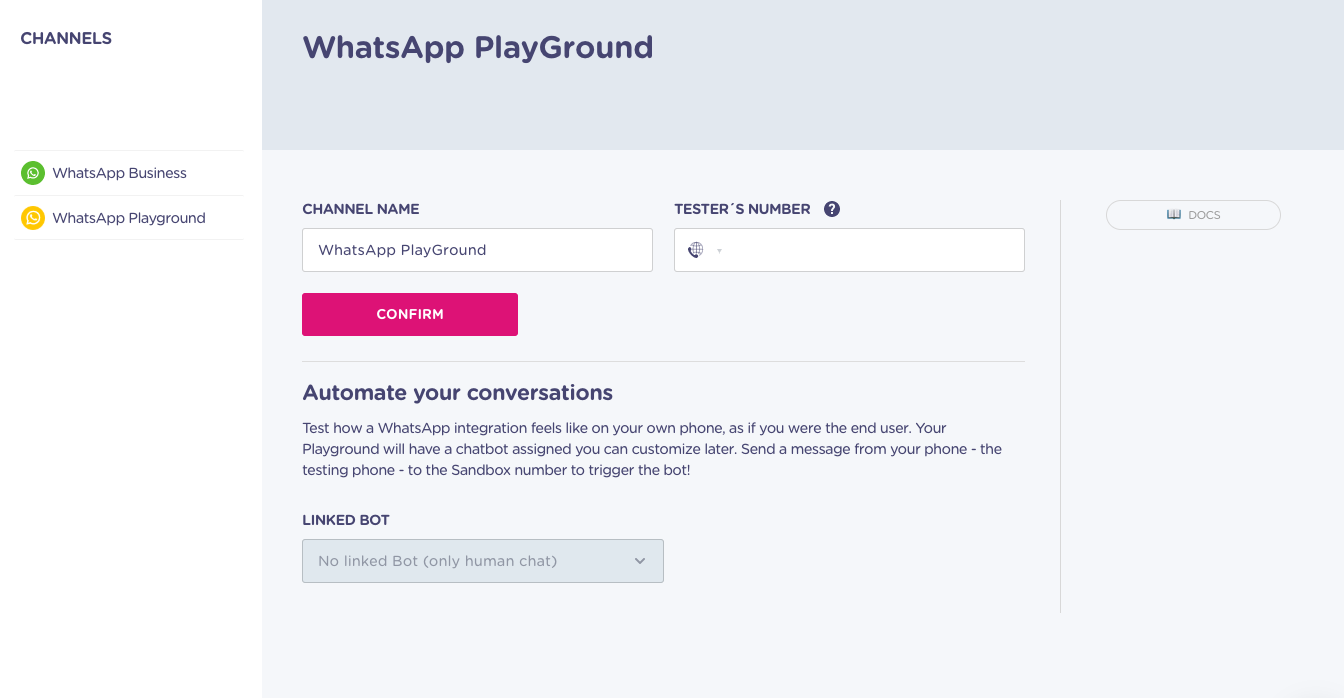 There are 2 ways to insert the phone number:
Select your country from the dropdown, then add the phone number without the country code under the "tester's number" field.

If you don't make any selection from the dropdown and just start writing the number with the country code, the country will be automatically recognized (as in the Gif below).

⚠️ Please keep in mind that if you select the country from the dropdown and then you start writing the number with the country code, it can lead to errors and your Playground won't work. ⚠️
IMPORTANT: You can only have 1 WhatsApp Playground per tester phone number.
Even if you have a Playground connected to your number into a different account, you won't be able to create a second one!
Contact our team if the "this number already exists" message appears, as we'd need to disable the channel from Admin.
After you click on Confirm, you can select the chatbot you want to connect to your new channel from the drop-down menu. You can chose to create a new bot from scratch and have it connected to his channel.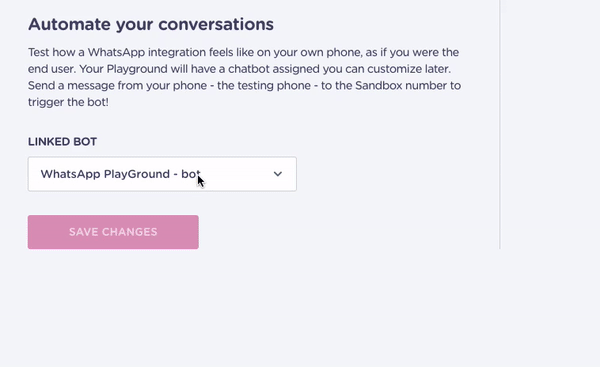 Once the WhatsApp Playground is created, you can move to your dashboard and search it entering its name on the top search bar.

After you build the bot (or if you chose a bot already built), you'll be able to test it on your own phone, to get a feel of what an official WhatsApp integration feels like, as if you were the end user.
You just need to send a WhatsApp message to the tester's number to start testing the bot! 📲
---
---