OLD BUILDER - Users
This article corresponds to the V2 (Classic) of the app. You can check the equivalent for the new version V3 (Bricks)
here
In the Analyze > Users section you'll find the details of every single user that talked to your Landbot. Apply filters, export the information and much much more!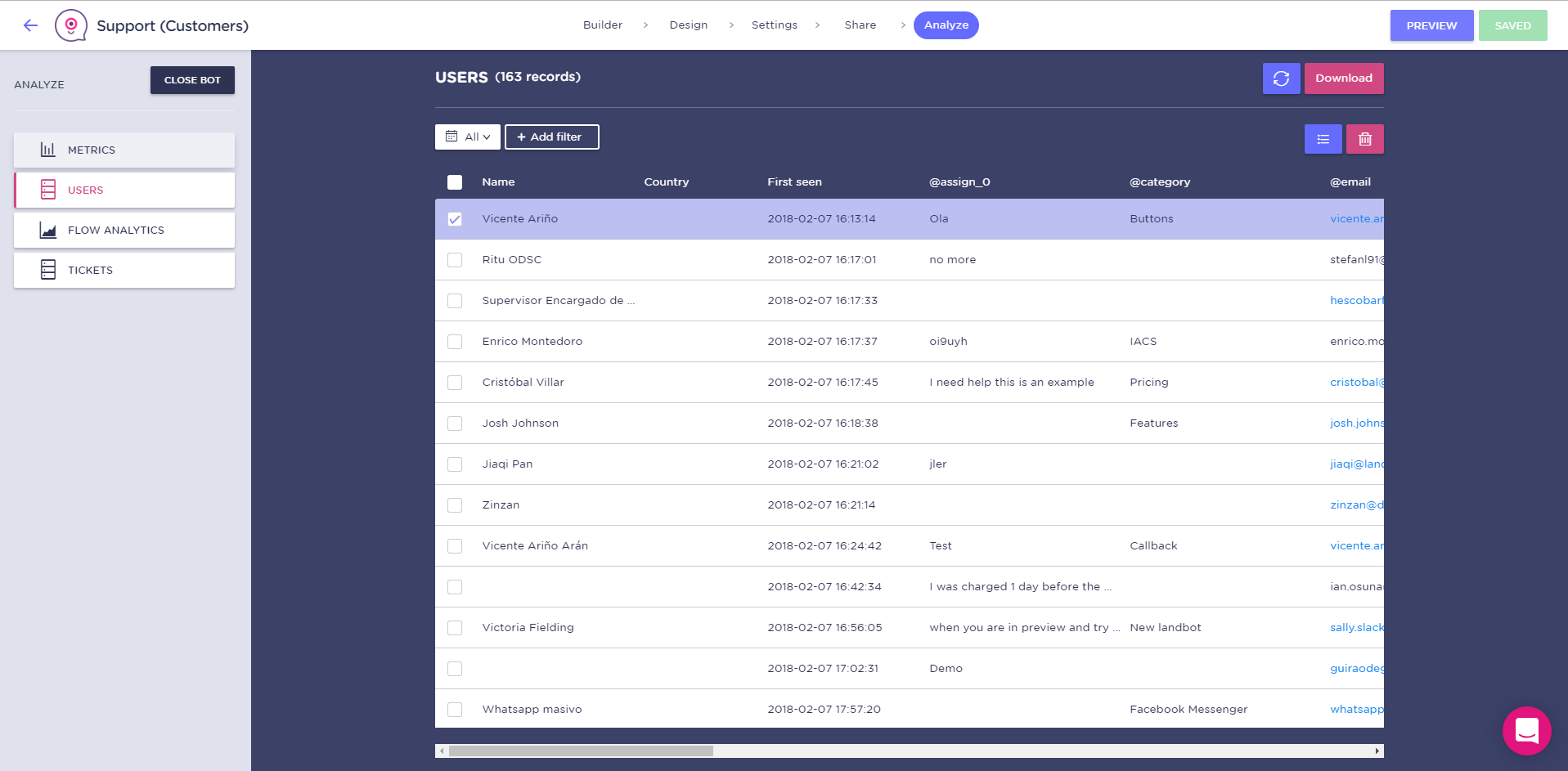 Now we'll guide you through the main things you can do here: view, download and delete results.
View and filter your results. By scrolling vertically and horizontally, you can view all your contacts in the table. Here you can:

Filter by date. Click on the "All" button - top left of the table - to open the date filtering options.


You can select a generic period or customize your own range by clicking on RANGE and selecting the start and end date of it:
Filter by value. You can click on Add filter to add conditions to your results visualization:

And here you need to define:
Filter by column. If you click on the top-right icon, you'll be able to select which fields you want to visualize live in the table. Focus on the important ones!

Download results. By clicking on Download, you can download the results in CSV format.



When clicked, you'll be told that an email is going to be sent to your account's email with the CSV attached:



Once you click OK, landbot will let you know that the results sending can take a bit long depending on the size of the list!


Go check your inbox now!
Delete results. You can also delete results. All you have to do is click on it in the table:



And then click on the bin icon to have it removed. You can also select all your contacts at once and delete all of them!

---
---