Hosting a full-page landbot in a WordPress.org site
Hosting a full-page landbot in a WordPress.org site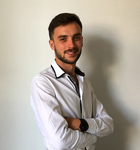 Updated by Xandro Lopez
This a solution if want to have a Landbot full page in a Wordpress.org hosted site. You can use it as your landing page or as complement to your site, without any incompatibility with your theme. Also you can avoid loading issues that would display first your theme, and after the Landbot.
As we need to create a file and add it to the already hosted files, the best approach is to do it via FTP, however, here we will show you how to do it with a plugin.
1. Generate FullPage code in Landbot
First off all, once you have a saved Landbot, go to the "SHARE" section in the builder, click on the "EMBED INTO YOUR WEBSITE", and select the FULL PAGE option.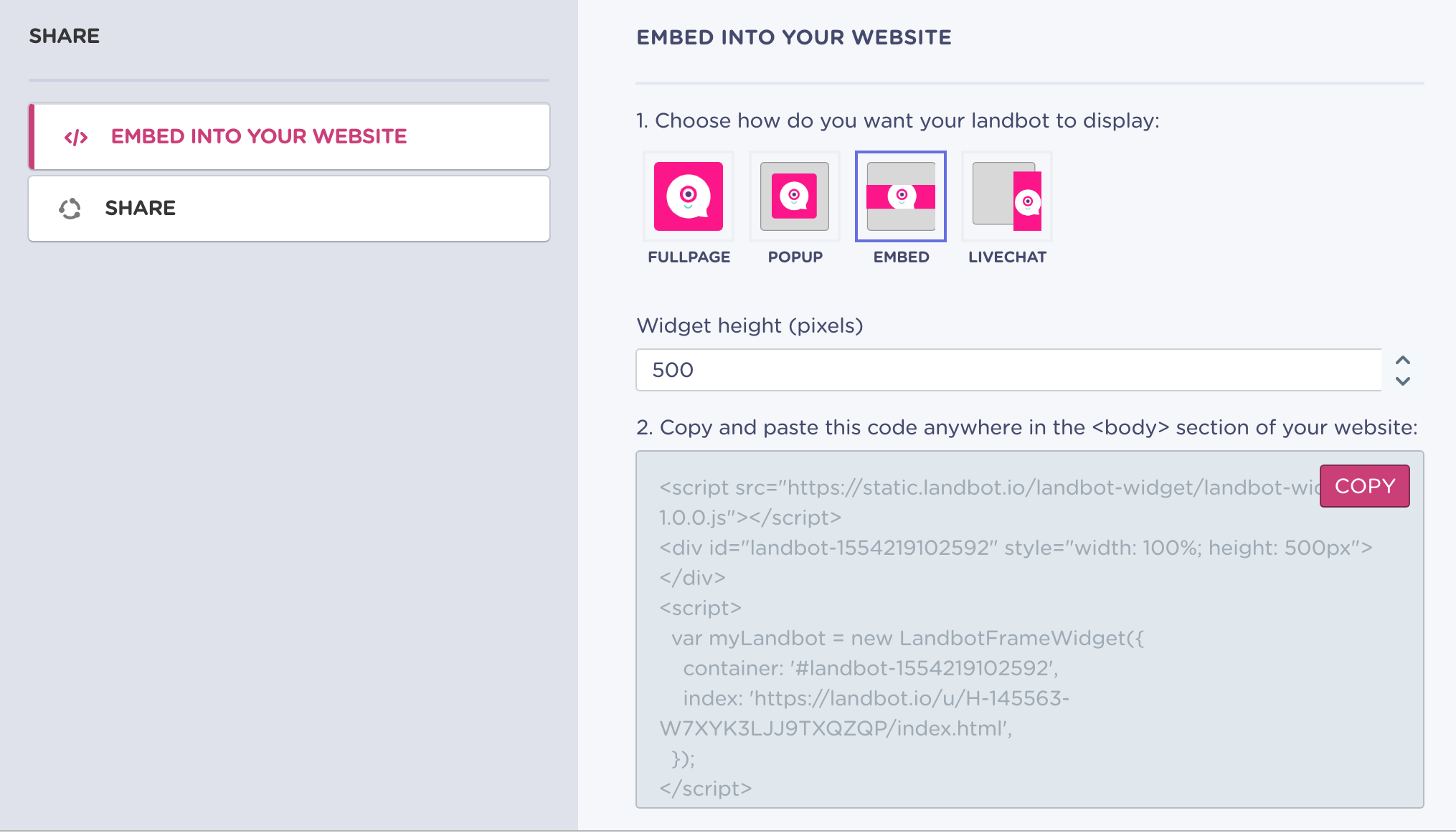 2. Go to Wordpress admin site
Now, come back to your Wordpress Admin Dashboard, select "Plugins" and click on "Add New"
3. Install plugin, activate plugin and open File Manager
We will install a Plugin called File Manager, which will give you access to the stored files.
Once is installed, activate it.
4. WP File Manager
Back to the Main dashboard, select WP File Manager, and click on WP File Manager, and a screen will display all your Wordpress files.
5. Create file
Now, click in New File icon
6. Rename file
Once the file is created, rename it, it's important to know that this file will be part of the URL and it has to have an ".html" file extension, as you can see in the pictures below.
7. Edit file
An option to edit the file will display, otherwise, choose the icon to Edit the file
An editor will pop up, and is here where the code from Landbot will be pasted.
8. Go to Landbot and copy code
So we will come back to Landbot, copy the source code for the Full Page option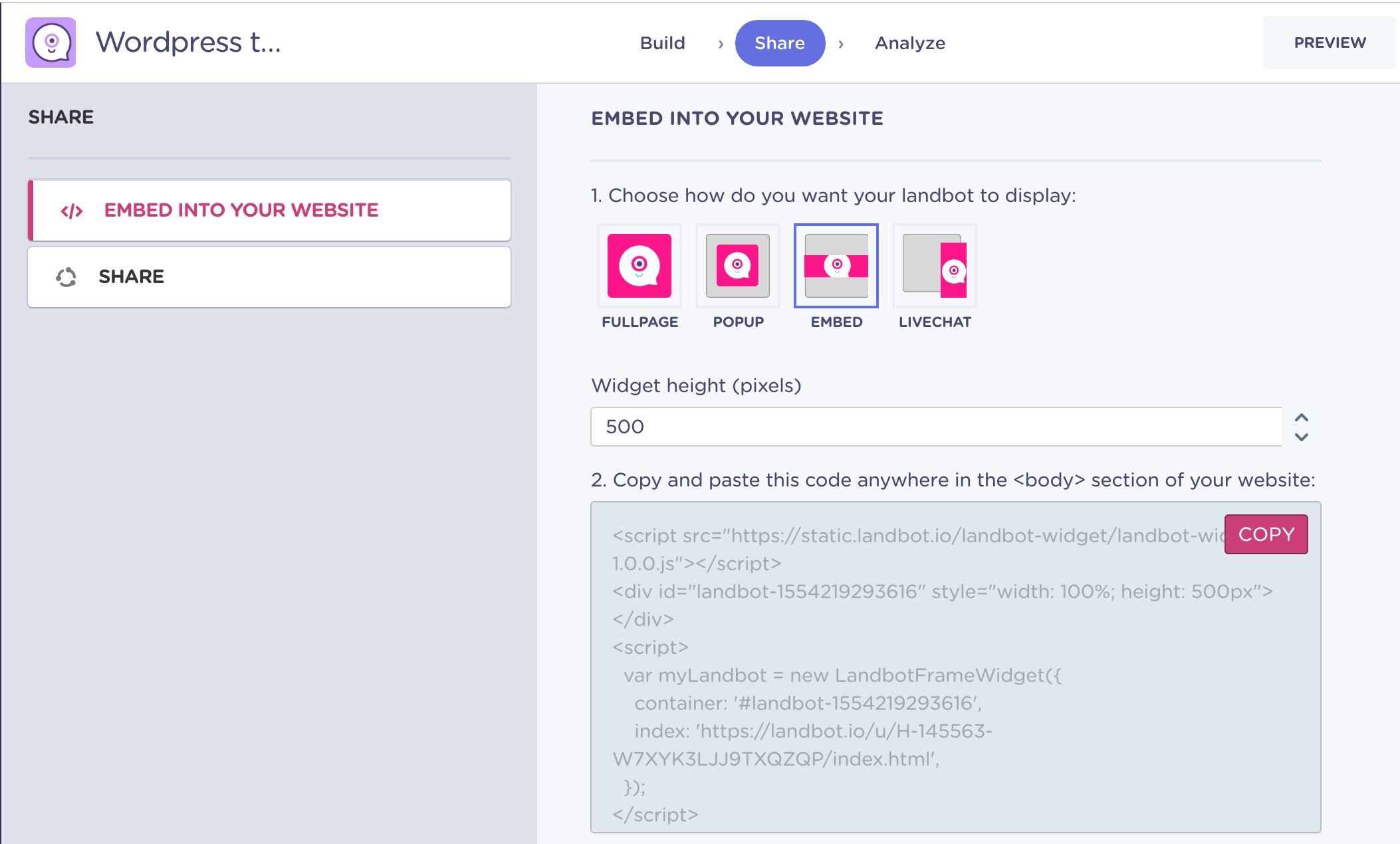 Come back to Wordpress and paste code in editor, where we will paste the code, press Save & Close. You can come back after to edit it, if needed.
9. Go to base url and add your <filename>.html
To test that everything is ok, just edit the url, adding the name of the file to the main domain and that's it.
Now you will have a Full Page hosted with your Wordpress Site and sharing the same base URL.