Security Update - HTTPS URLs only
Security Update - HTTPS URLs only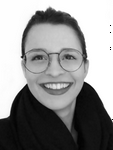 Updated by Rafaela Basso
Keeping your data safe is a priority for us 👮🏻‍♀️
With that in mind, we will soon implement a new Security update in our platform, that will only process URLs added with HTTPS authentication.
This change will be implemented to assure the privacy and integrity of the exchanged data while in transit.
It will affect all blocks and sections in your account, such as Webhooks, Code blocks, Custom Code Section, etc.
In practical terms 🤓
If you have added to your bots any URL starting with HTTP (not HTTPS), please review it and replace it with a URL from a Website that is HTTPS certified. Yes, the extra S stands for "Secure" 😉
Please make these changes until November 23, 2020, as the invalid URLs will stop working by then.
In case you have any doubts, feel free to reach out to our Customer Support team, writing to the email help@landbot.io