Subscription
In the subscription section, you can add a payment method, download your invoices or update your billing information. Learn how.
Click Profile > Subscription to access to it: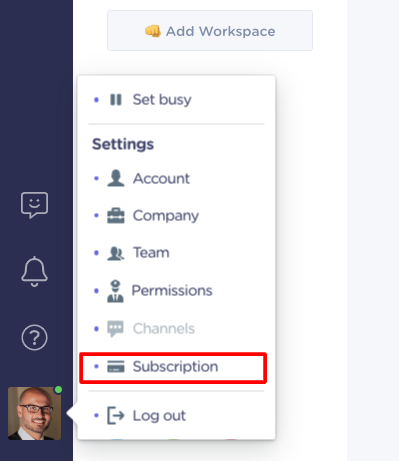 You'll find a resume of your account, with your plan on top and the available invoices below. Click on any invoice to download them in PDF: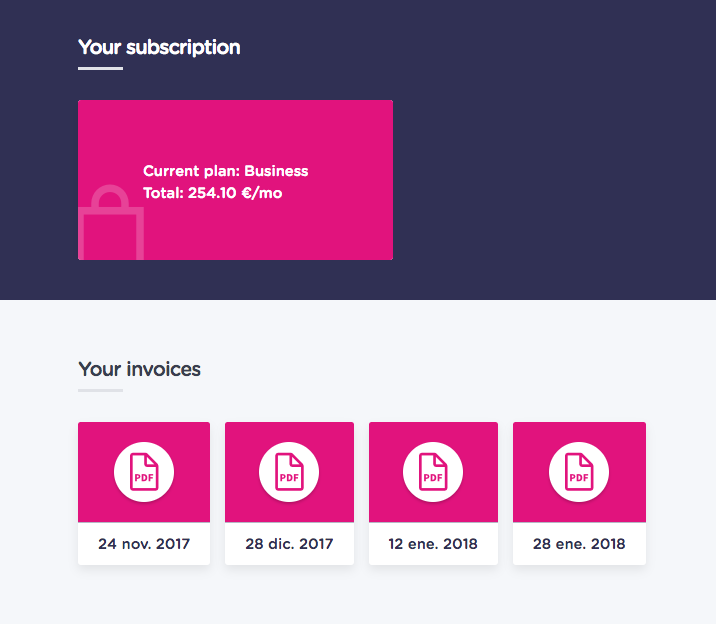 If you click on Current Plan, you'll access the following section: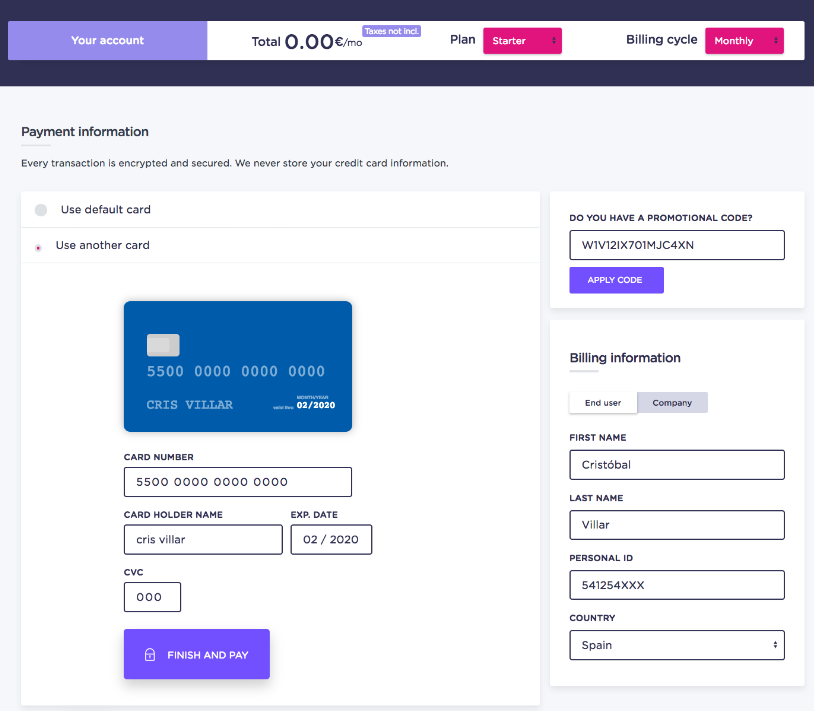 On top, you can change your Subscription Plan (by clicking on the first pink drop-down) and the Billing Cycle (second drop-down).
In the central part of the interface, you have the possibility to add/upgrade your credit card information: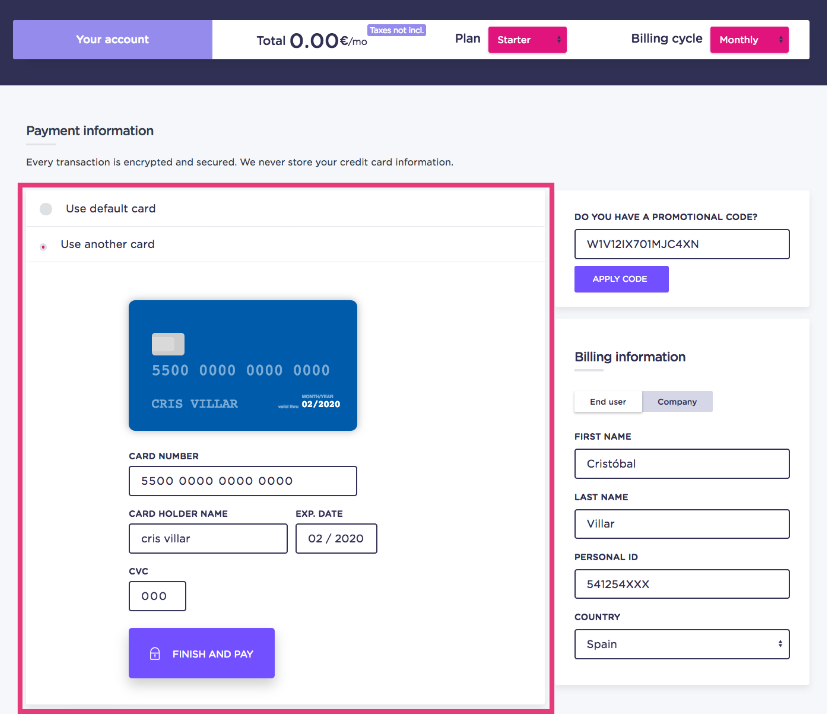 On the left side, you can add a Promotional Code to enjoy an extra discount on your account: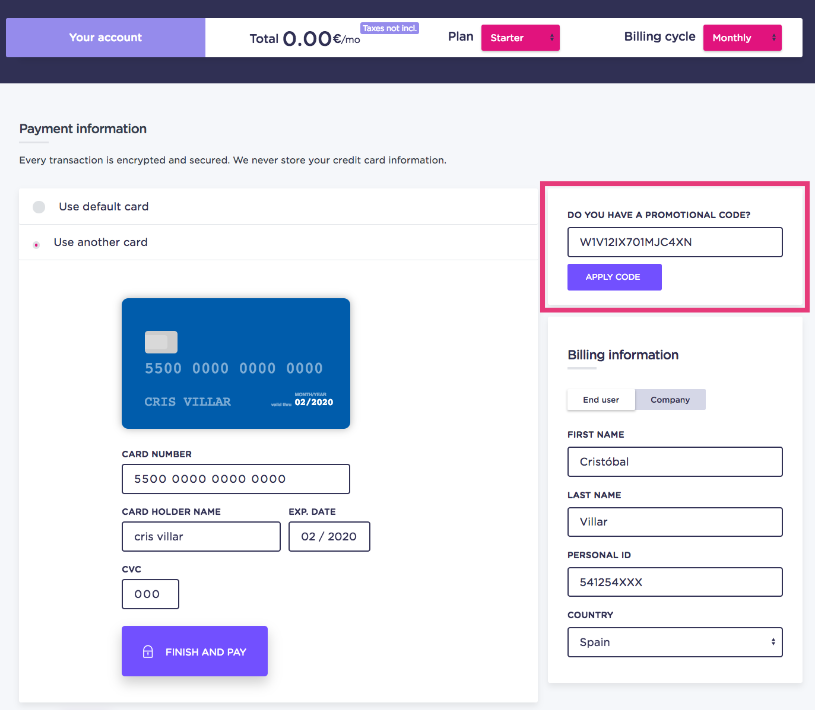 Finally, add your personal/company information using the bottom-right form as you want it to appear in your invoices: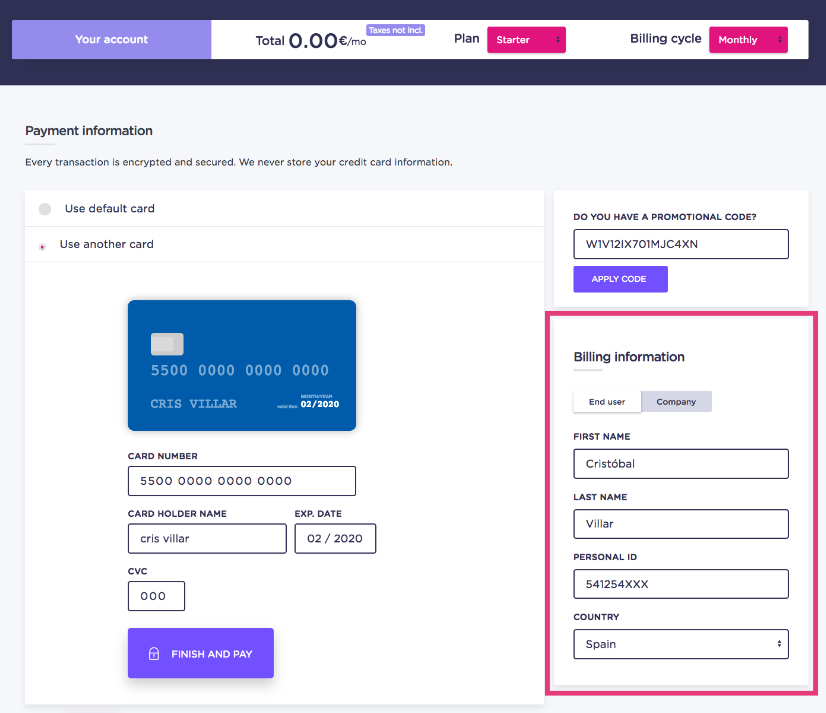 Join an Annual Subscription to get an additional 30% discount!
---
---