Advanced (Custom CSS & Custom JS)
Advanced (Custom CSS & Custom JS)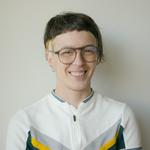 Updated by Ana
Landbot 3 🚀
Landbot 3 is the new version of our chatbots UI.
As well as in the previous version, you can add custom:
CSS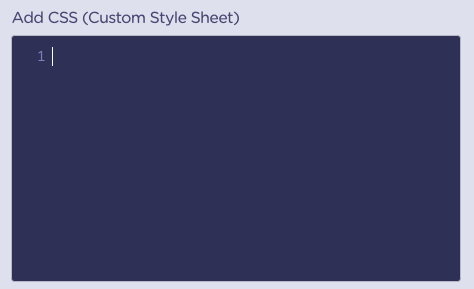 JS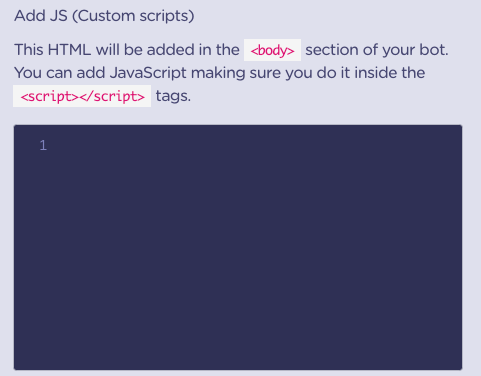 You can also expand them like this: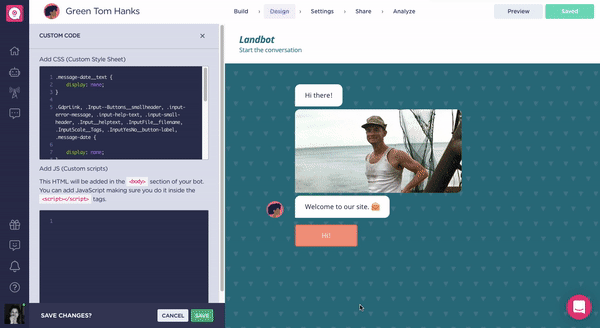 Click on Apply, then on Save, to save your changes. You'll see the changes applied in real-time to the preview on the right side.
The CSS and JS changed from the Landbot V2 to the Landbot V3 version.
Since we don't have a reference for the CSS classes at the moment, we recommend using the Dev Tools in Chrome.