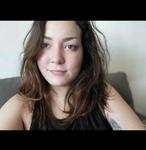 Updated by Anna P
Audiences is a sub-section of WhatsApp Business, and will only be active if you have an official WhatsApp Business API integration.
Prefer watching than reading? No problem, we've got you covered 👇
Once you have an active WhatsApp Business channel, you'll have access to the Audiences section: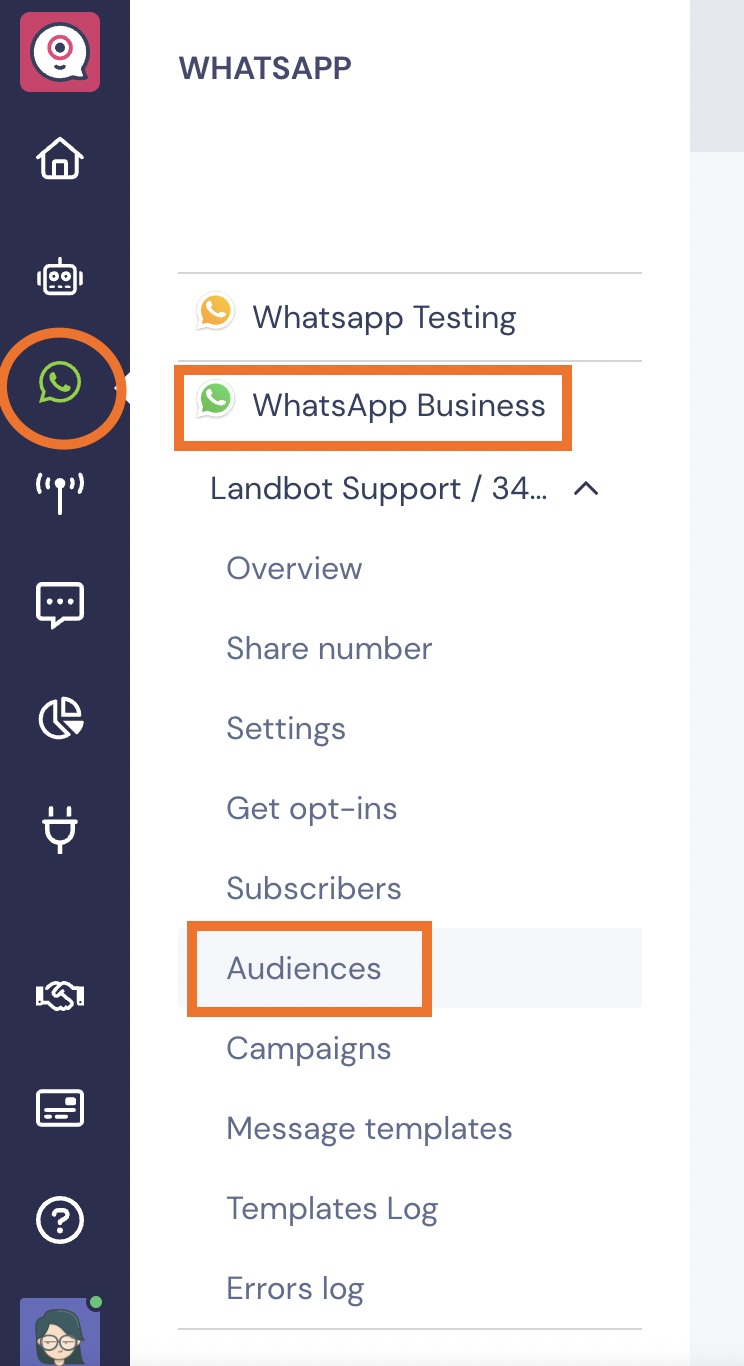 Audiences, a new way of grouping your users 🗂
Using Audiences you can create a group of users in three new ways:
Uploading a CSV file with the contacts you want to include in this group
Adding them manually
Filtering by variables and date of creation
Note that
these users need to be Opted-in
(subscribed). Please check the full process
here
.
Your Audiences section will be in the same menu where you'll find all the WhatsApp channel features.
How to create an Audience:

Click in New Audience:
A form like pop-up will appear, where you'll be able to fill in the following details: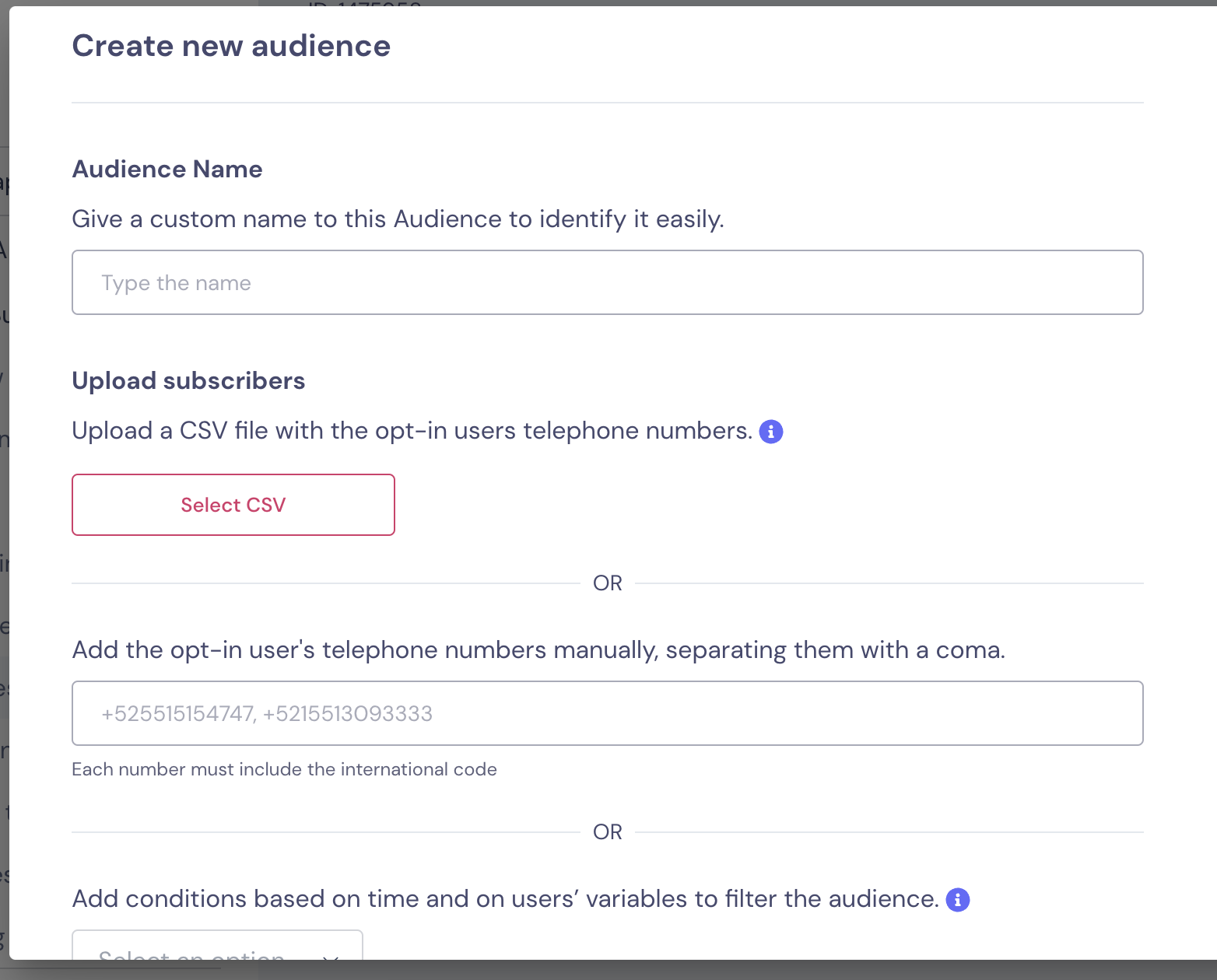 Give a custom name to this Audience to identify it easily.
Here you'll find two new ways to upload your contacts
Using a CSV file:

Upload a CSV file with the opt-in users' telephone numbers.
Note the requirements for this file: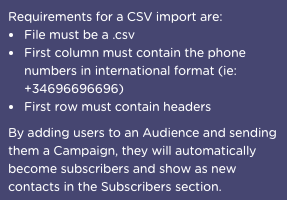 At the moment, the CSV file can only have one column filled with the user's phones in international code (+34123456789). Extra rows data will not be filled.
Add numbers manually, separating them with a comma:

Variables and date of creation filter:

Add conditions based on time and on users' variables to filter the audience.

Make sure you checkmark to confirm the contacts uploaded have
opted-in.
Check the full process
here
.

Once you've filled all the details click ion the create an audience button and done!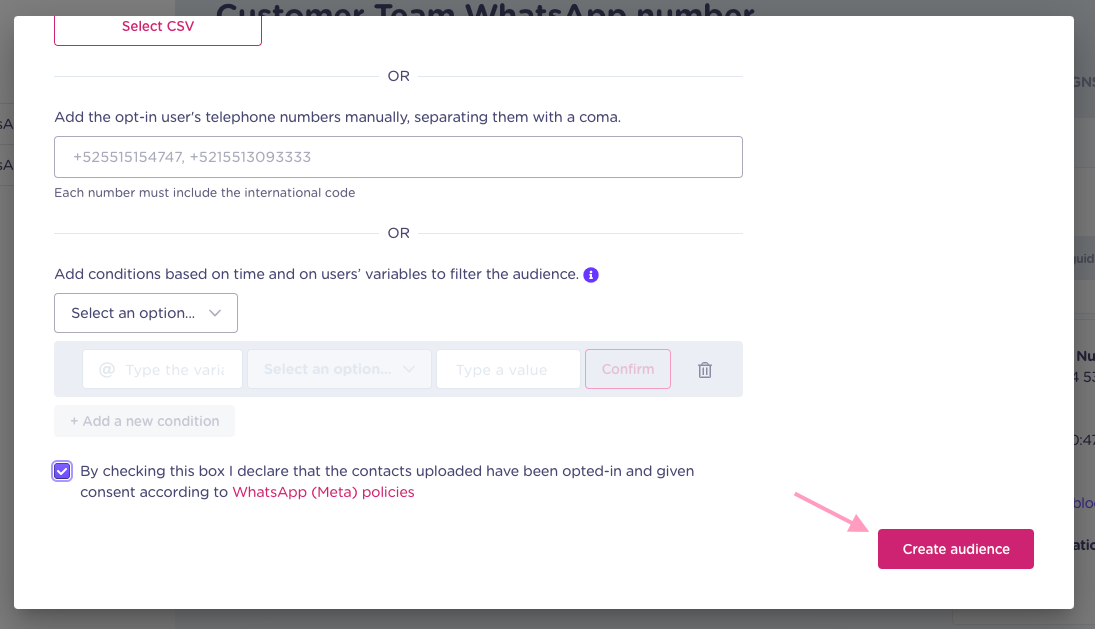 Manage your audience
You'll find all your audiences listed with a last edited timestamp and the number of subscribers in it:

Selecting an audience displays details:

You'll be able to:
Remove numbers from the list, you can select a single one or by bulk
Add more subscribers to the audience
Add Audience to your Campaign
Find all the details on how to add an audience to your campaign here.