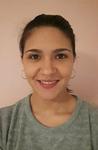 Updated by Sofia Teran
We know how important it is to test your bot before launching it, that's why we have created this article that will guide you on how to test the bot.
By default, every Landbot you create is under our domain (www.landbot.io) in a unique URL you can use to share your Landbot with your audience.
Share with a Link
Where you'll find one of the most important elements of our Landbot: its URL. 
These are the steps to find the URL in the Share with a link section:
Create a bot and save changes by clicking on "PUBLISH"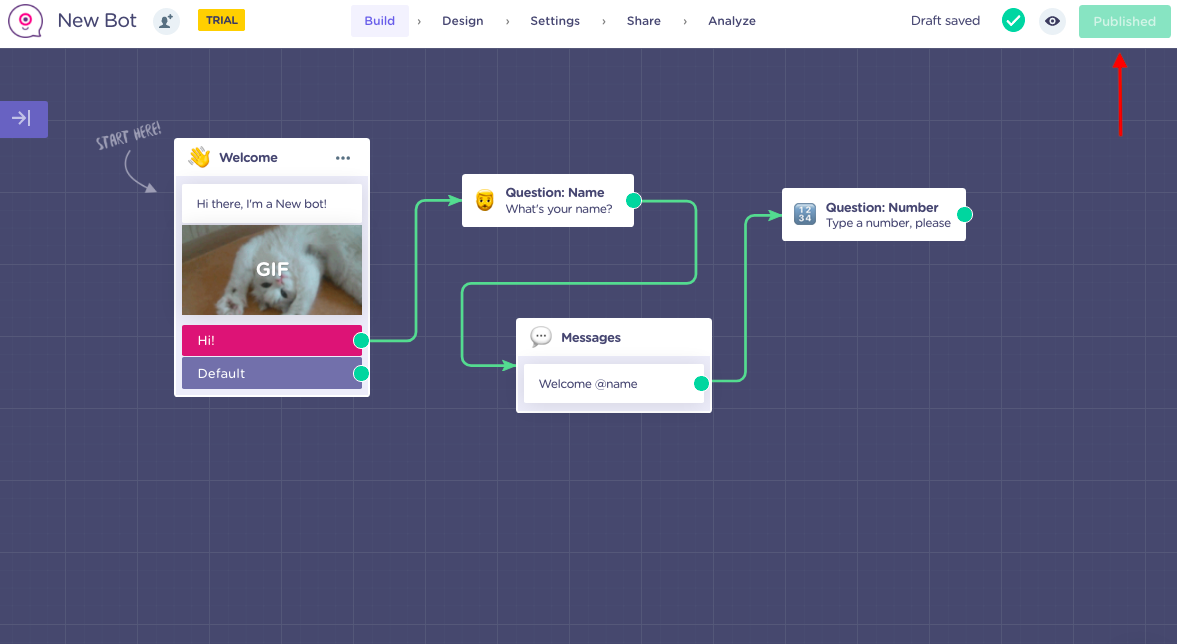 Click on Share

Click on Share with a Link

Here you can select between "OPEN" (to open the bot on another tab) or "COPY" (to copy, paste and send the URL to your colleagues, friends...)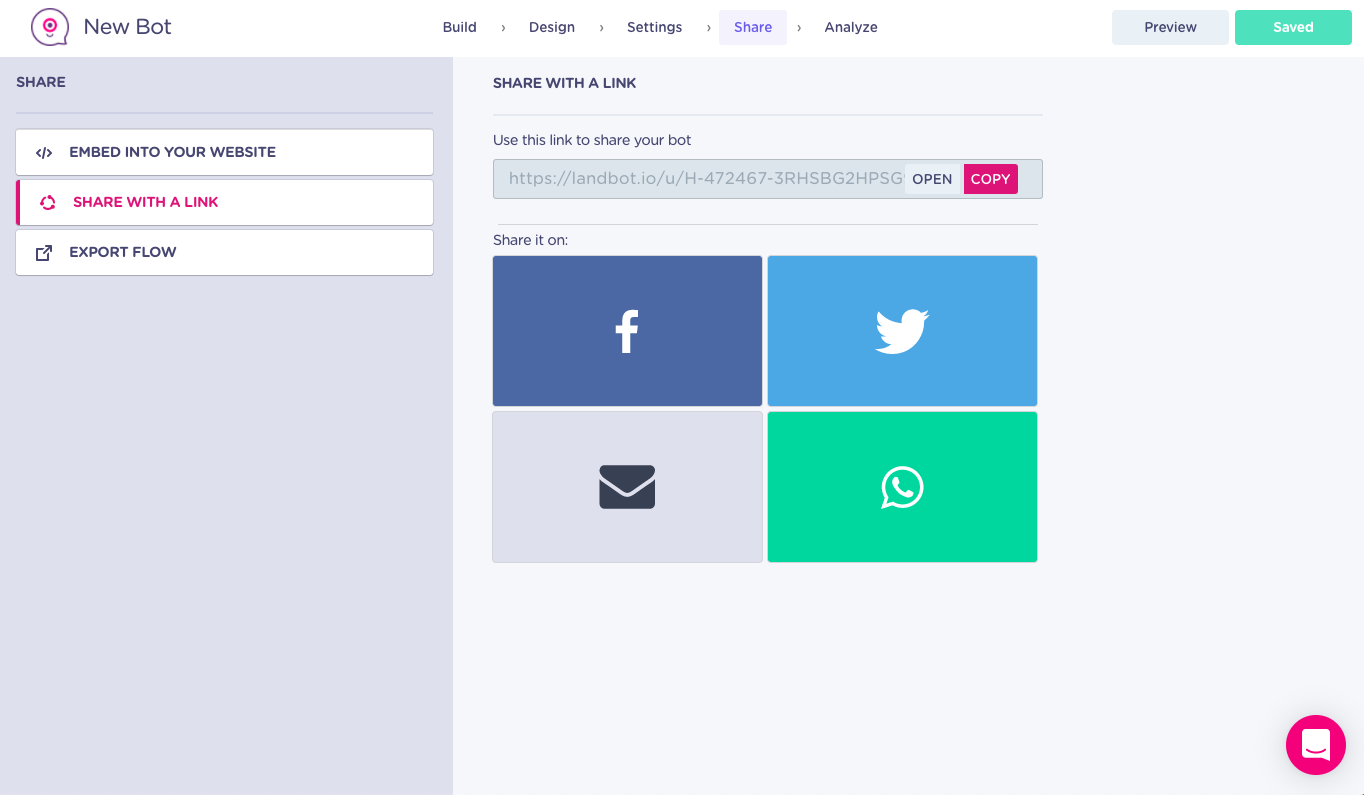 Open: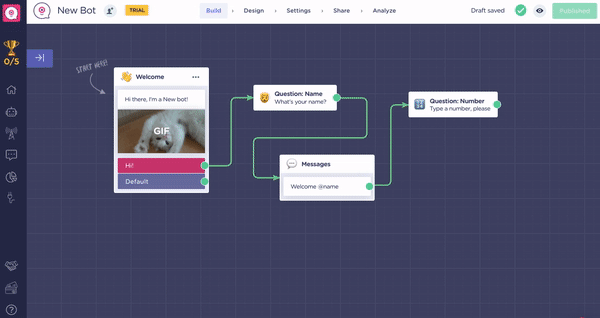 Copy: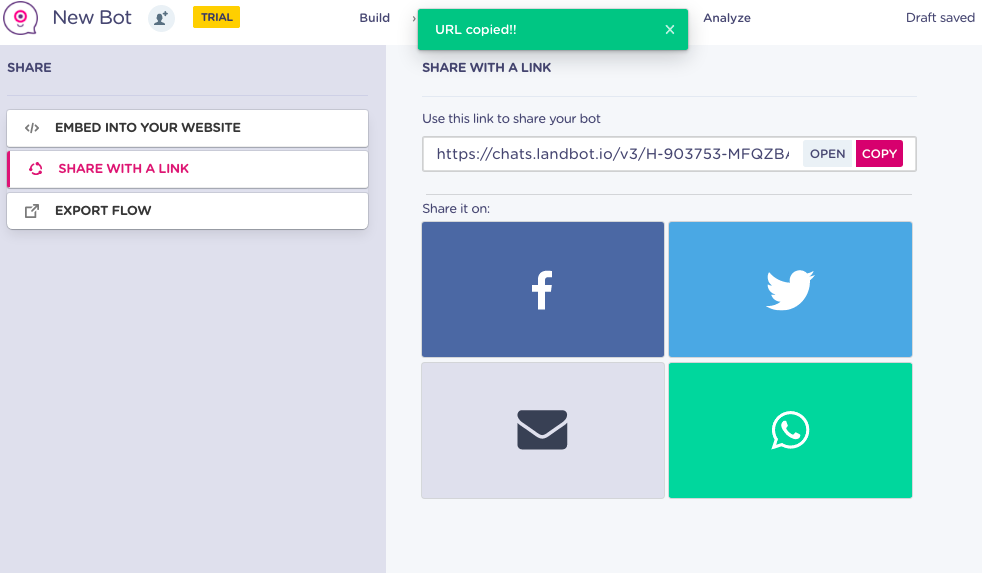 Social Share
Under the URL you'll find some social sharing buttons so you can choose between Facebook, Twitter, Email or WhatsApp to share it with just one click: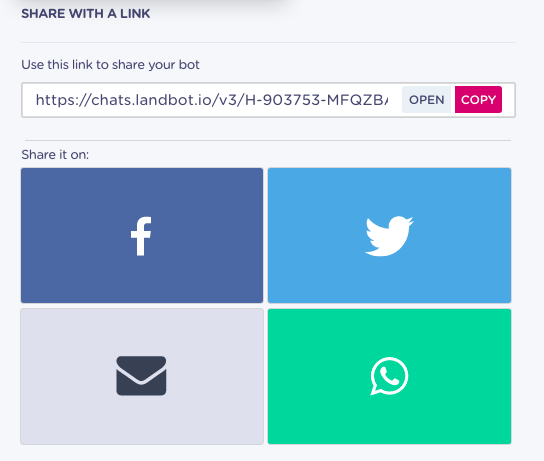 Remember to customize the meta-information to make sure the links shared look just the way you want them, you can find more information by clicking on this
article
.
Embed into your website
If you decide to embed your bot, we can help you with the steps to do it in this article.