Starting Point block and First Message
Starting Point block and First Message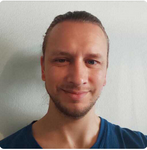 Updated by Jonathan Goodfellow
It all begins here 🎉. All bots, in all channels, all start with the same block: the Starting Point block!
Your users will not be able to see this block, it is only visible from the Builder.
The Starting Point block is the base from which you can build your flow. Depending on which type of bot you are building, the block will behave slightly differently. Let's get into it! 🏁
For Web
When you open your Builder, you will see the Starting Point Block already placed on your canvas as well as a First Message block. It looks like this: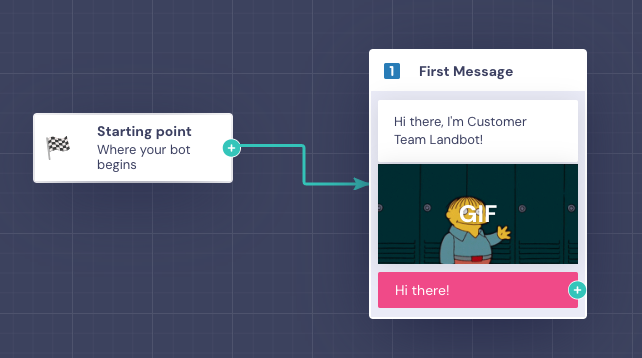 To begin building your flow, a First Message block will be connected that contains:
Button
Add message
Add Media
Add legal consent
You can now customise each of these elements, add or remove text and media, however not remove or add any extra buttons: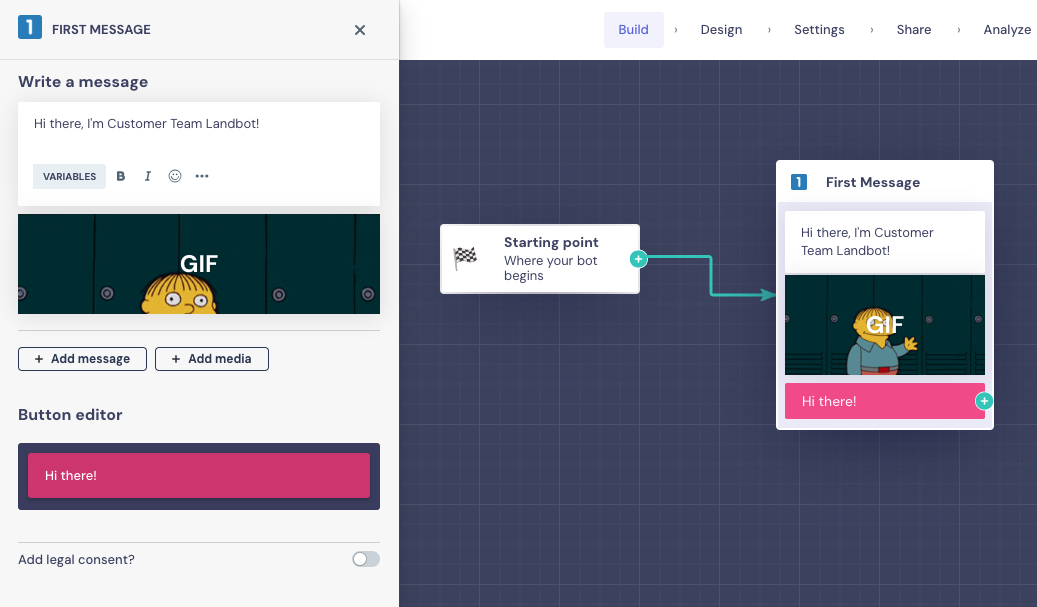 Button
You can customize the text in your first button, and changes will save automatically.
Note: It is possible to have only 1 button, and it can't be removed
The first user input to the First Message Block will be stored in the @welcome variable. Keep in mind that this variable is not customizable.

Add message
With the Text option, show your users a first message. It's a great way to gain a deeper understanding of your users and their needs from the very beginning of the flow!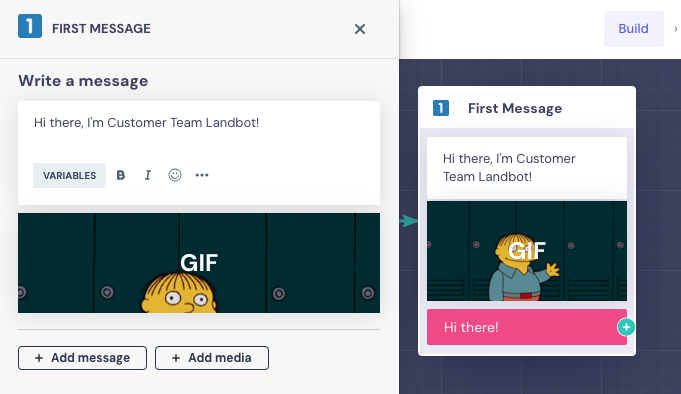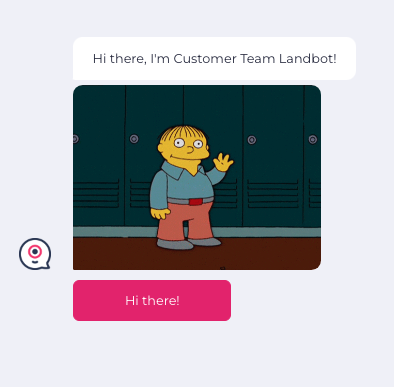 For more information on how the Send a Message block works, please refer to this article.
Add media
You can also add media to your First Message block, such a GIFs, or upload your own image or video: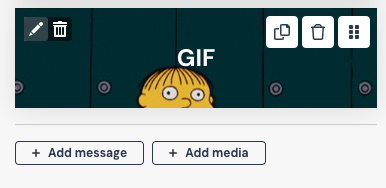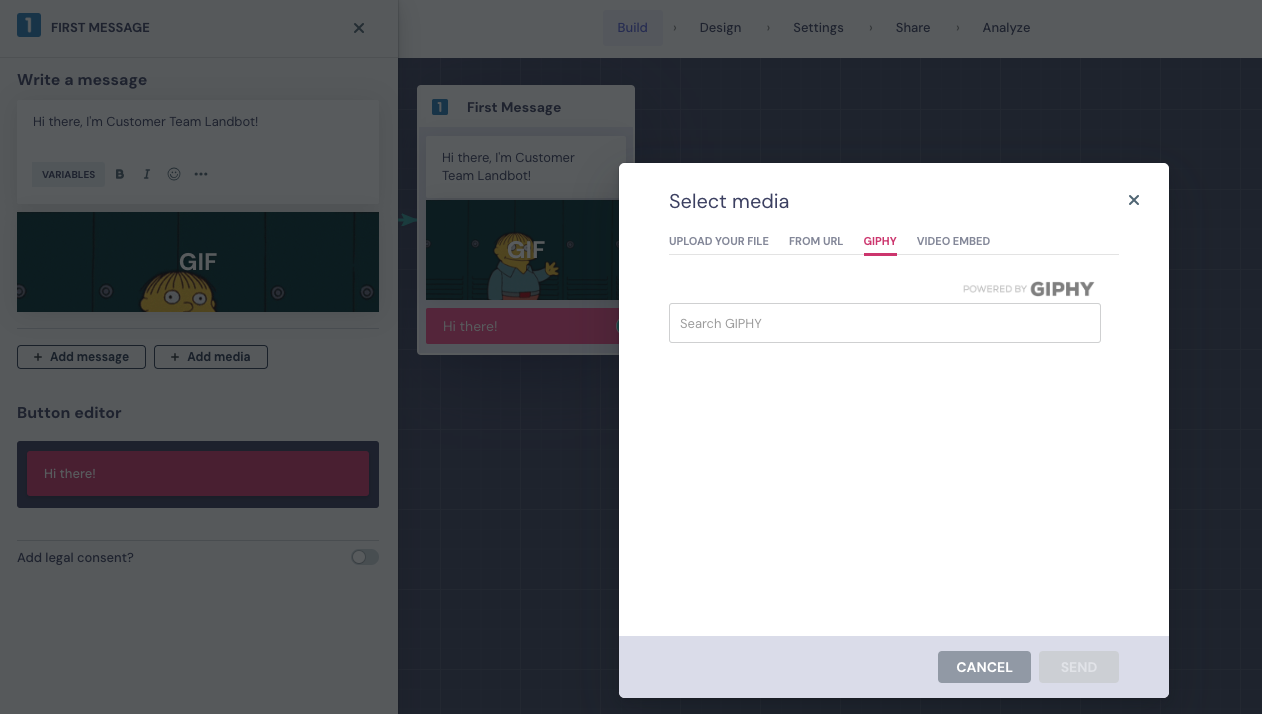 For more information on how the Media block works, please check out this article.
Add Legal Consent
The First Message block is the only place where you can use the Legal Consent feature, which allows you to ask users to accept your Privacy Policies and Conditions. You can add your own Privacy Policy link and make sure your users give you the legal consent you need to manage and store the data you collect through the bot.
In the builder, it looks like this: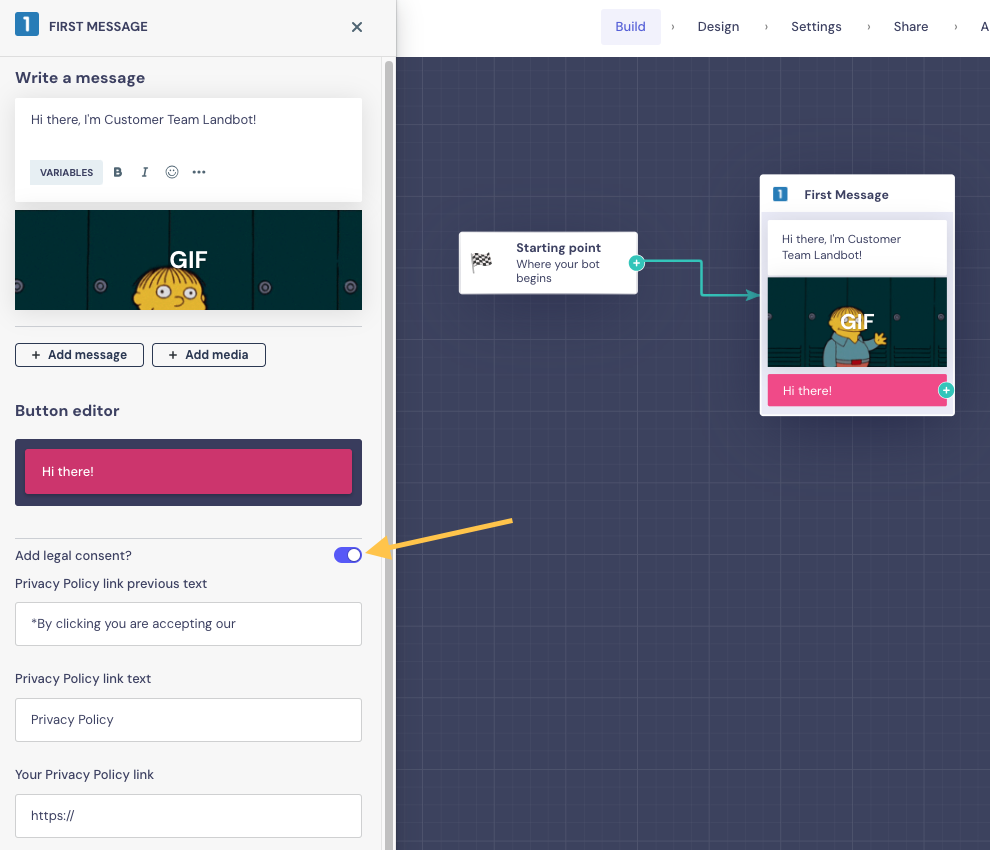 Note: This feature is only available for Web Bots.
For WhatsApp
If you decide to build a WhatsApp Bot then you will also see the Starting Point block already placed in your canvas when you open up the Builder for the first time.
The difference with WhatsApp Bots is that you can connect the Starting Point block to any other block you like 🤯. So many options! The same as with the Web Bot, you just need to click or click-and-drag from the "+" icon in the Starting Point block.
It will look like this: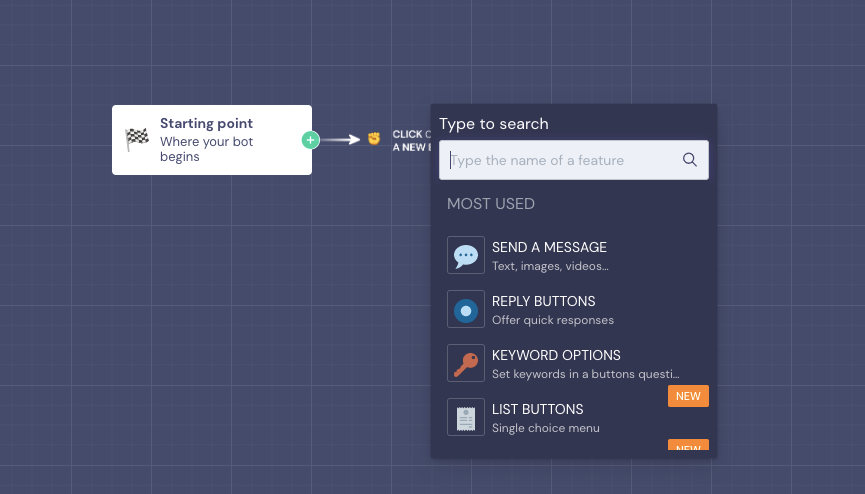 Tip
: A great option is to connect the
Starting Point
block to a
Collect Intent
block to capture the user's first input and start right away depending on what the user is texting! You can check out more about how the
Collect Intent
block works and some examples
here
.
For Facebook Messenger & APIChat bots
The block behaves exactly the same way as in the WhatsApp version. The Starting Point block will already be in your Builder canvas when you open the bot, and you can connect it to any block you like with the "+" icon.
That's it! All bots begin with the Starting Point block!