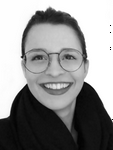 Updated by Rafaela Basso
For Web
The welcome message is the first message your users will see when they visit your chatbot. It is the first default block you will find in your builder when you start working on a new bot.
It will appear as below: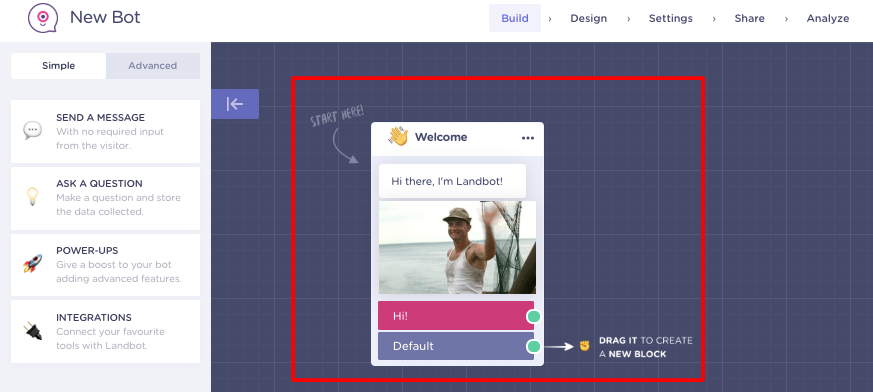 Click on the three dots you see on the upper right corner of the block and the editor will show up: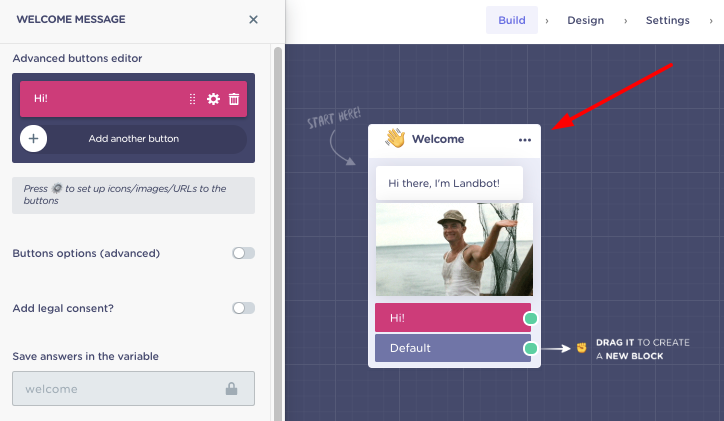 The block configuration menu gives you the possibility to customize your welcome message as you prefer.
Let's discover each section step by step:
Advanced buttons editor: Here you can add content (cogwheel), re-arrange (dots columned) and delete (bin icon) buttons. Click on the cogwheel to configure each block: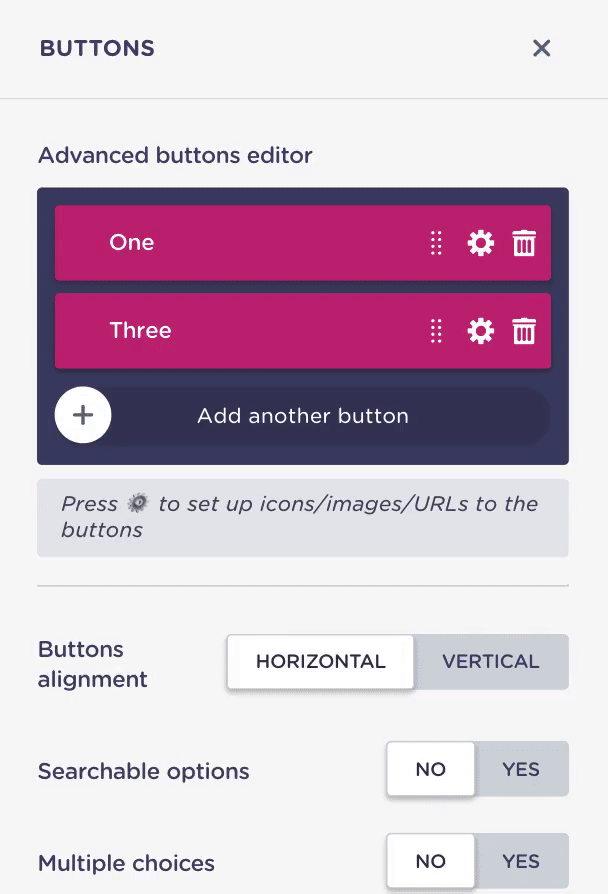 Button Style: choose what type of media you want to add to your buttons: an icon, an emoji or an image.
External link: if you want to redirect your users to an external URL whenever they click a button, enter it here!
Buttons options (advanced):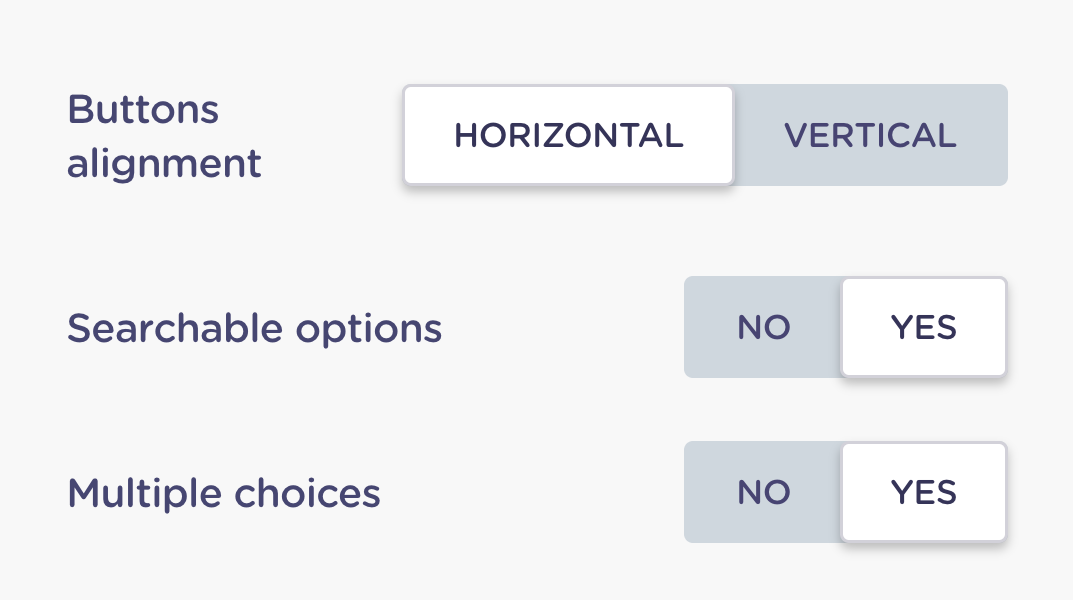 Buttons alignment: when you have several buttons, you may want to change their alignment from horizontal to vertical. Try the style that looks better!
Searchable options: when you provide +10 options, turn this feature on so your users can start typing and filter among all the button showed!
Multiple choices: it allows your users select more than one option by clicking on the toggle.
Add legal consent?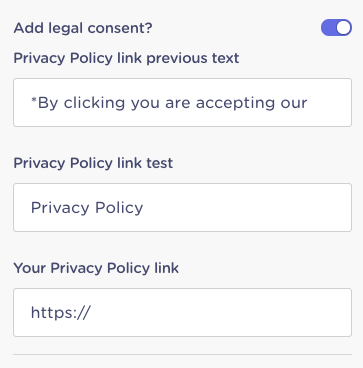 Add your own Privacy Policy link and make sure your users give you the legal consent you need to manage and store the data you collect through the bot.
Option not available on WhatsApp and Messenger Bots.
Save answers in the field: as in any other question block, the answer (click[s]) will be stored in the @welcome variable. This variable is not customizable.

Final view in Landbot 3 🚀: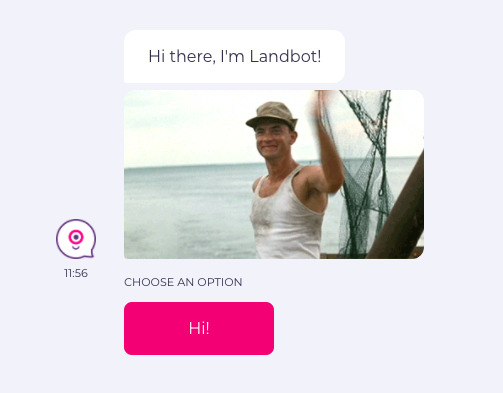 Final view in Landbot 2: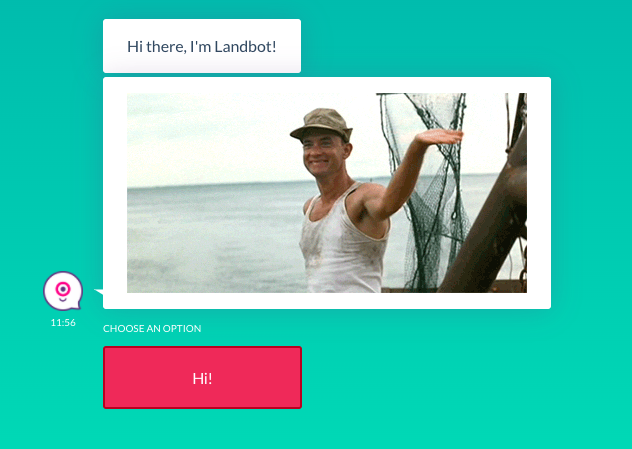 How to replace the buttons with an open-text-question
The welcome message has, by default, some buttons to let your user interact with the chatbot. But if you want to replace the buttons with an open-text-question you just have to remove the buttons.
Then, instead of the buttons, your user will see an input to type, and the answer will be saved in the @welcome variable.
For WhatsApp
For a list of all the blocks and current functionalities with WhatsApp bots, please check
here
WhatsApp bots don't speak exactly the same language as web bots. For this reason, you don't need a Welcome Message to trigger the bot. You can use any kind of block to start your dialogue with the users.
The Welcome Message block will appear by default, but you can cancel it and select the block you want to start with: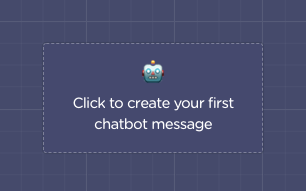 For Facebook Messenger
This block behaves exactly the same way as in the WhatsApp version.
The welcome block is not needed in messenger bots, you can delete the block that comes by default and add any block you want to start with.
Extra information
You can't add Legal consent in the Welcome Message of WhatsApp and Messenger bots because when you create a new bot the Welcome Message will be a regular button block.