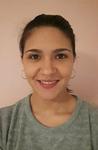 Updated by Sofia Teran
Campaigns is a sub-section of WhatsApp Business, and will only be active if you have a business plan and an approved business phone number!
Once you have an active WhatsApp Business channel, you'll be able to enter the Campaigns section.
If you don't have any active Campaign, this is what you'll see: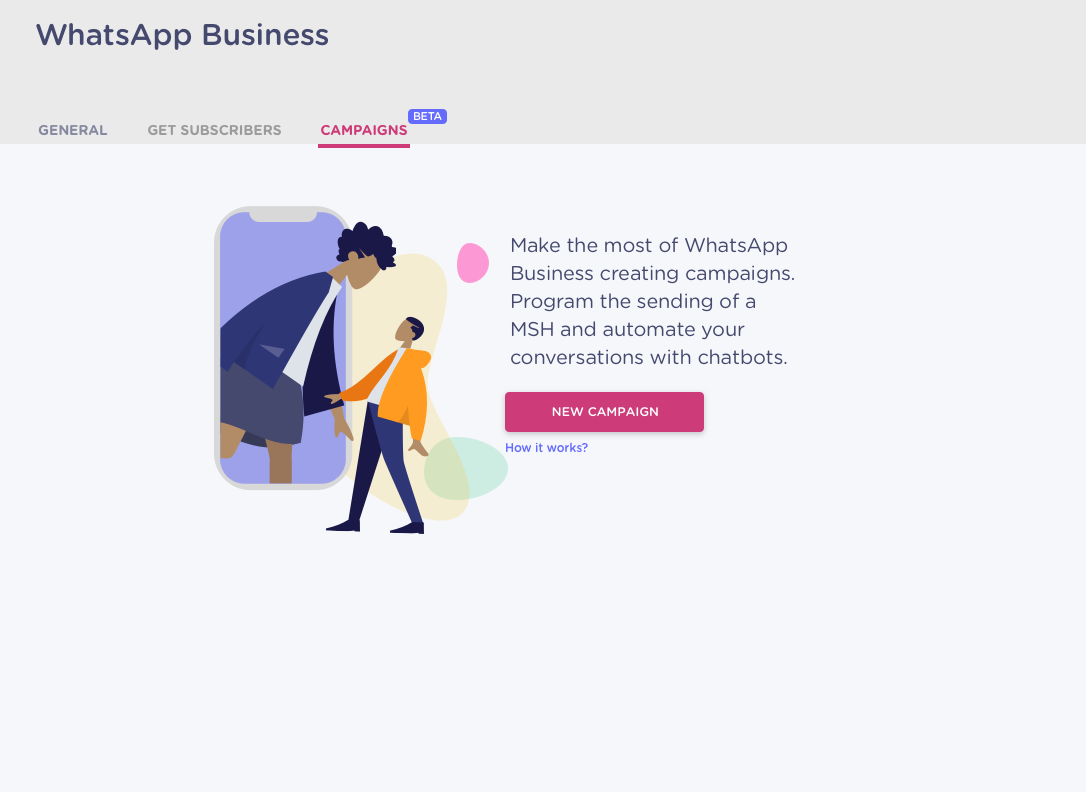 What are Campaigns?
Contact Subscribed users proactively
Using a Campaign you can reach out to the users that have made the Opt-in (subscribed), accepting to be contacted proactively by you.
You can send pro-active messages to a defined segment of your subscribers, decide which message to send, when to send it, and if this message will trigger a WhatsApp bot.
Check
this article
to find more information about how to get Subscribers (Opt-ins) to your Whatsapp 🚀
Use HSM Templates
With campaigns you can start the conversation again with your subscribed users, notifying them about something relevant to the services you provide.
And to start this conversation with your subscribers, you must use HSM Templates, so make sure to have them approved by Whatsapp before starting a new Campaign 😉
Check
this article
to find more information about HSM Templates (pro-active messages) and how to get have them approved 🚀
How to Create a Campaign
If you click on New Campaign you'll see the Campaign Creation page: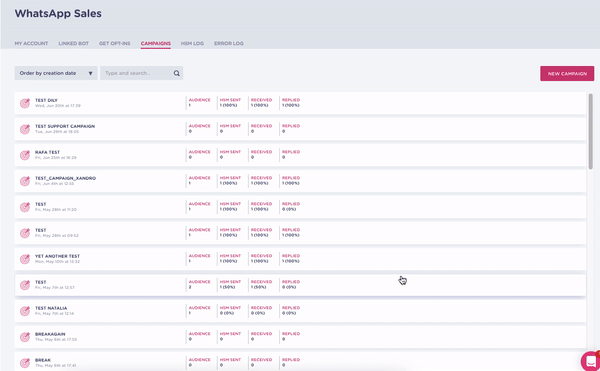 This is what you need to set up your Campaign:
Give a Name to your campaign:

Choose your Audience

Once you click on "All users" you'll see a list of your subscribers, that you can filter by variables: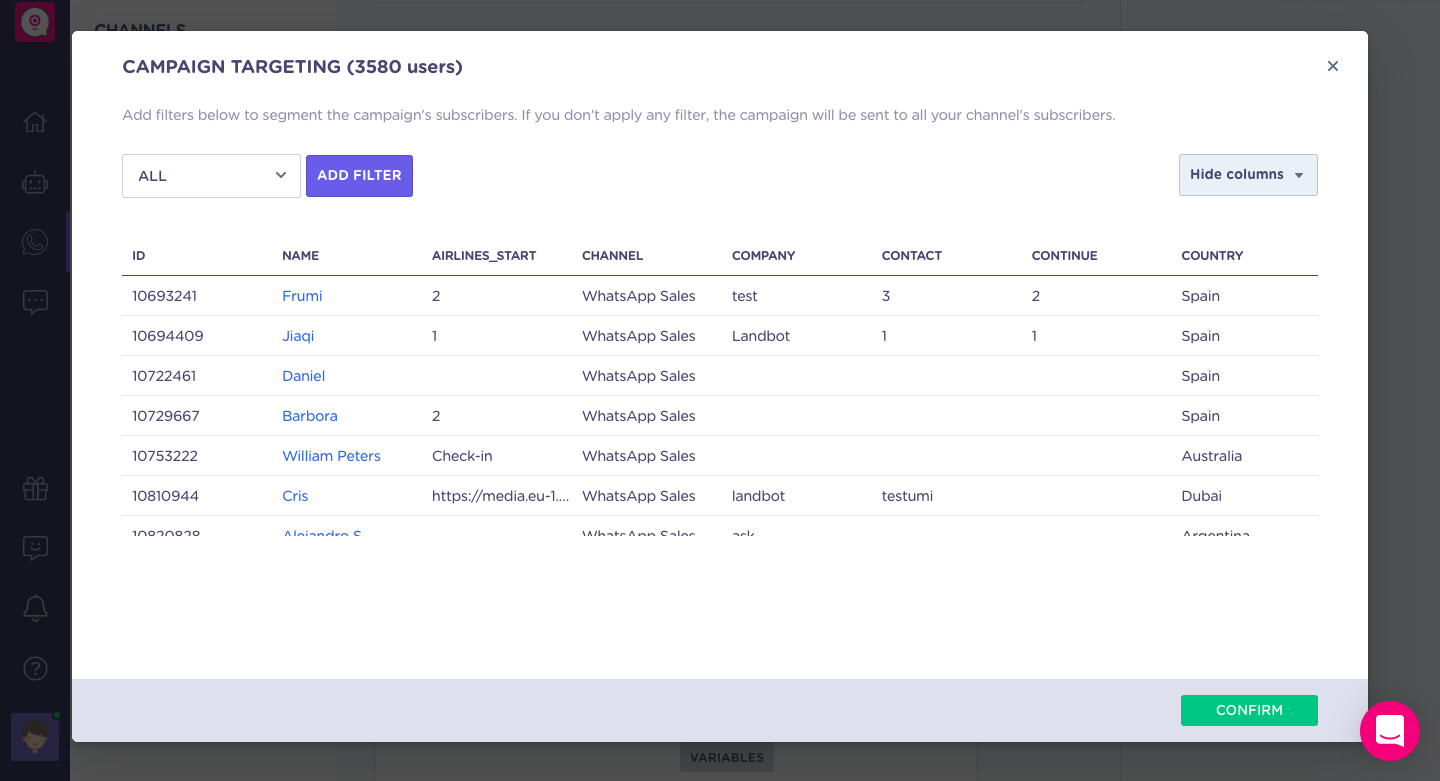 You can decide, for example, to send your campaign only to a part of your audience which is a certain age or from a certain country.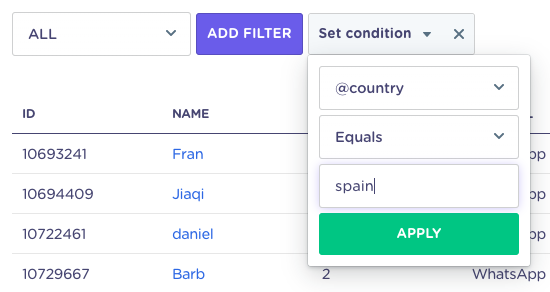 To be able to do that, you need to ask your users their age or where they're from in your Opt-in bot and collect the relative variables (for example @age, @country).
Set the Content of your campaign:

You need to choose the Message Template (HSM):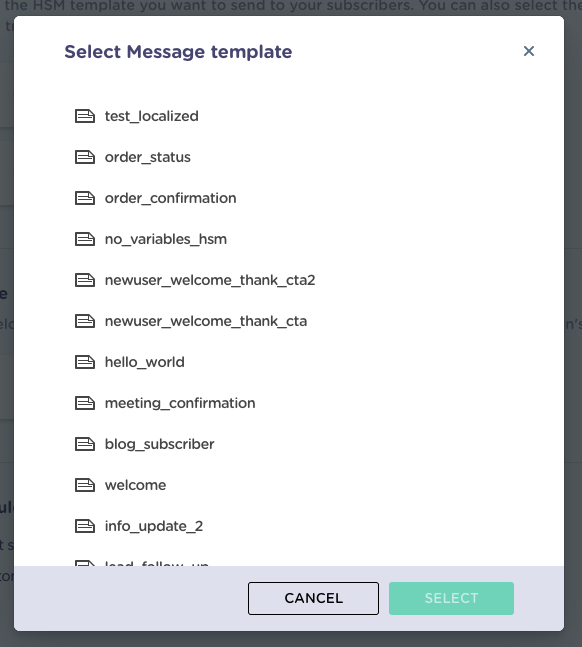 And also you can select if it's going to be linked with a bot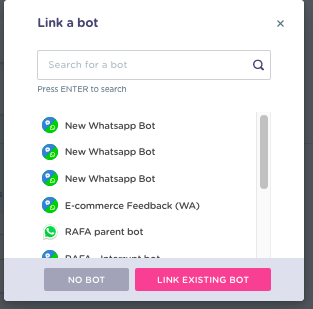 Check
this article
to find more information about how to get Subscribers (Opt-ins) to your Whatsapp 🚀
Add custom variables to the campaign's users
You can add and set new variables for the campaign's users and re-use them into a chatbot flow:

Schedule a campaign
You can send your campaign instantly or decide to schedule it for a date and time in the future: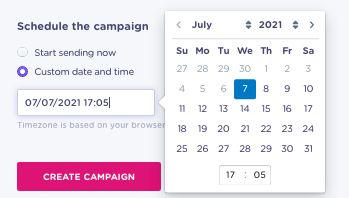 Please keep in mind that the timezone is based on your browser's settings, so if your users are from other countries, you'll need to calculate the hour based on their timezone!
Edit a campaign
If you have created a campaign but didn't launch it yet, you will still be able to edit all the settings.
However, if your campaign was already launched, it will not be able to change any of the settings.

Campaigns overview and metrics
When you already have many campaigns created, your Campaigns page will look like this:

Each one will have a Metrics summary, showing:
Audience: all the users you selected for the campaign.
HSM sent: all the Message Templates (HSM) that were effectively sent.
Received: all the messages that were effectively received.
Replied: all the users that replied to the message.