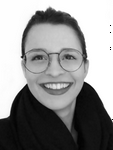 Updated by Rafaela Basso
Our powerful Builder is the section of the app where all the magic happens! Here you can build your bot, customize it and bring the conversation to another level🔥 Let's take a look at the interface in detail.
Side panel
The side panel contains all the blocks you can use to build your bot. By clicking on the Arrow icon, you will hide and make more room for you to work: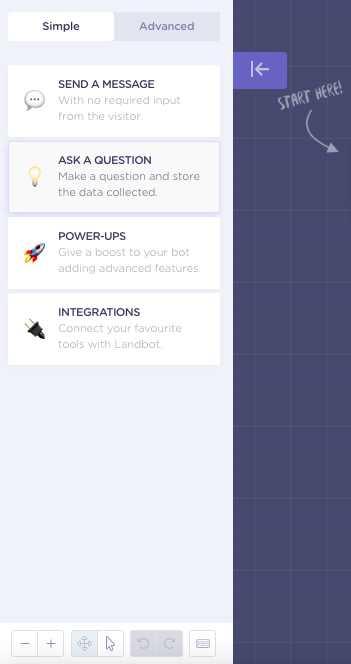 The side panel has two sections:
Simple
In this tab, you will find the most common blocks if you want to create simple bots. Here you will have an easy way to access those blocks: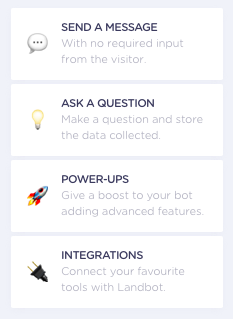 Advanced
In this tab you will see all the possible blocks you can add to your flow, starting with the "MOST USED". Please check here if you want to know more about the different Blocks available.

To find your brick templates, click on the Brick icon and search by the name of the brick:
Search
For a quicker way to select a block, just start typing the name (or function) and it will filter the blocks: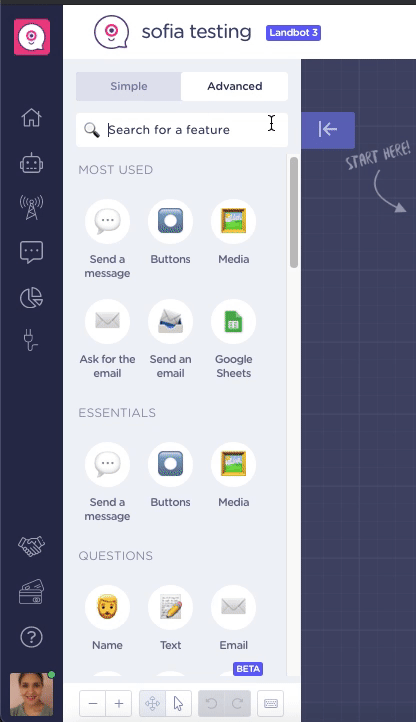 Zoom
You can find it right below the side panel:

Top Menu
The Top Menu is composed by 5 sections:

Build
The default option, the place where you build your bot: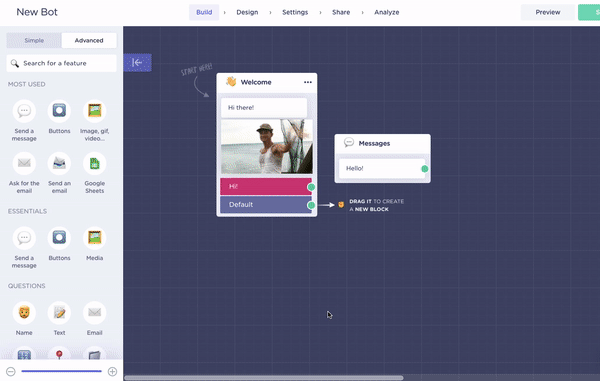 Design
The section that allows you to customize your bot as you want. For more information about the Design section, please check our Design Section Guide.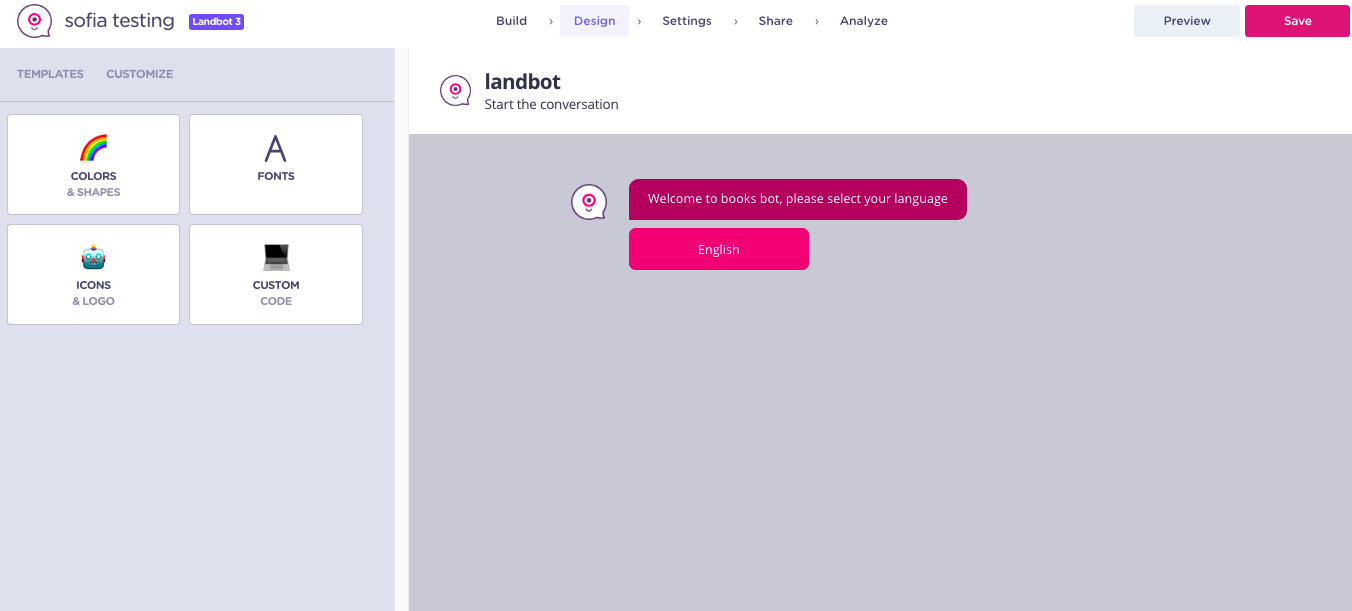 Settings
Configure your Landbot settings, from Custom Responses to Hidden Fields, tracking codes, and much much more! You can find more information in our Settings section article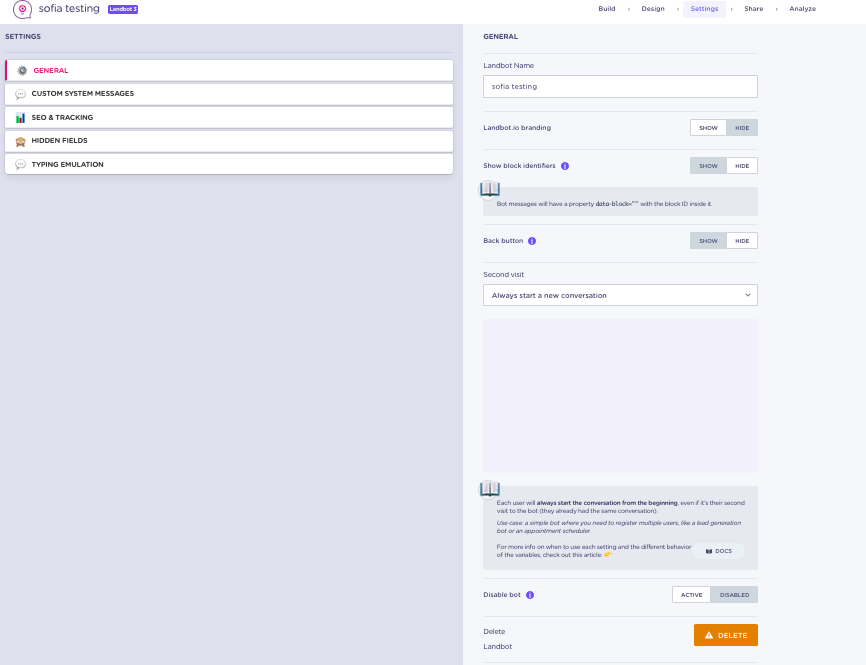 Share
Finished creating your glorious bot? Then share it with the world! Learn how to do it and what's the best format for your website. You can find more information in our Share the URL bot article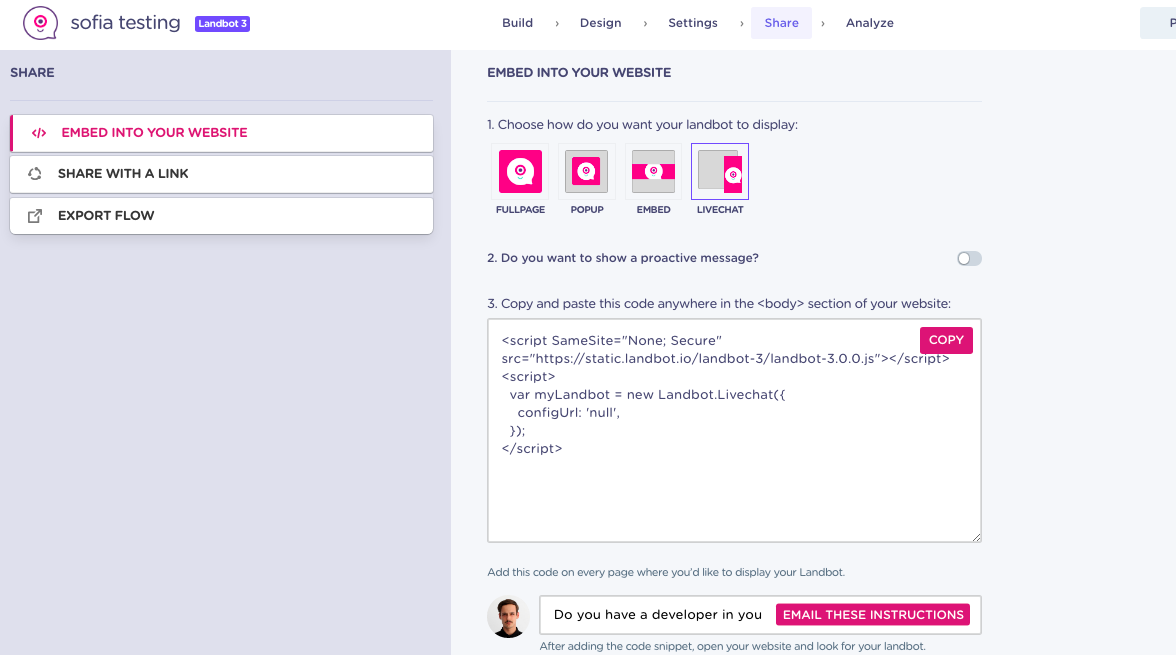 Analyze
Export all of your users in a CSV and measure the block-by-block conversion rate, getting a birds-eye view of all the interactions.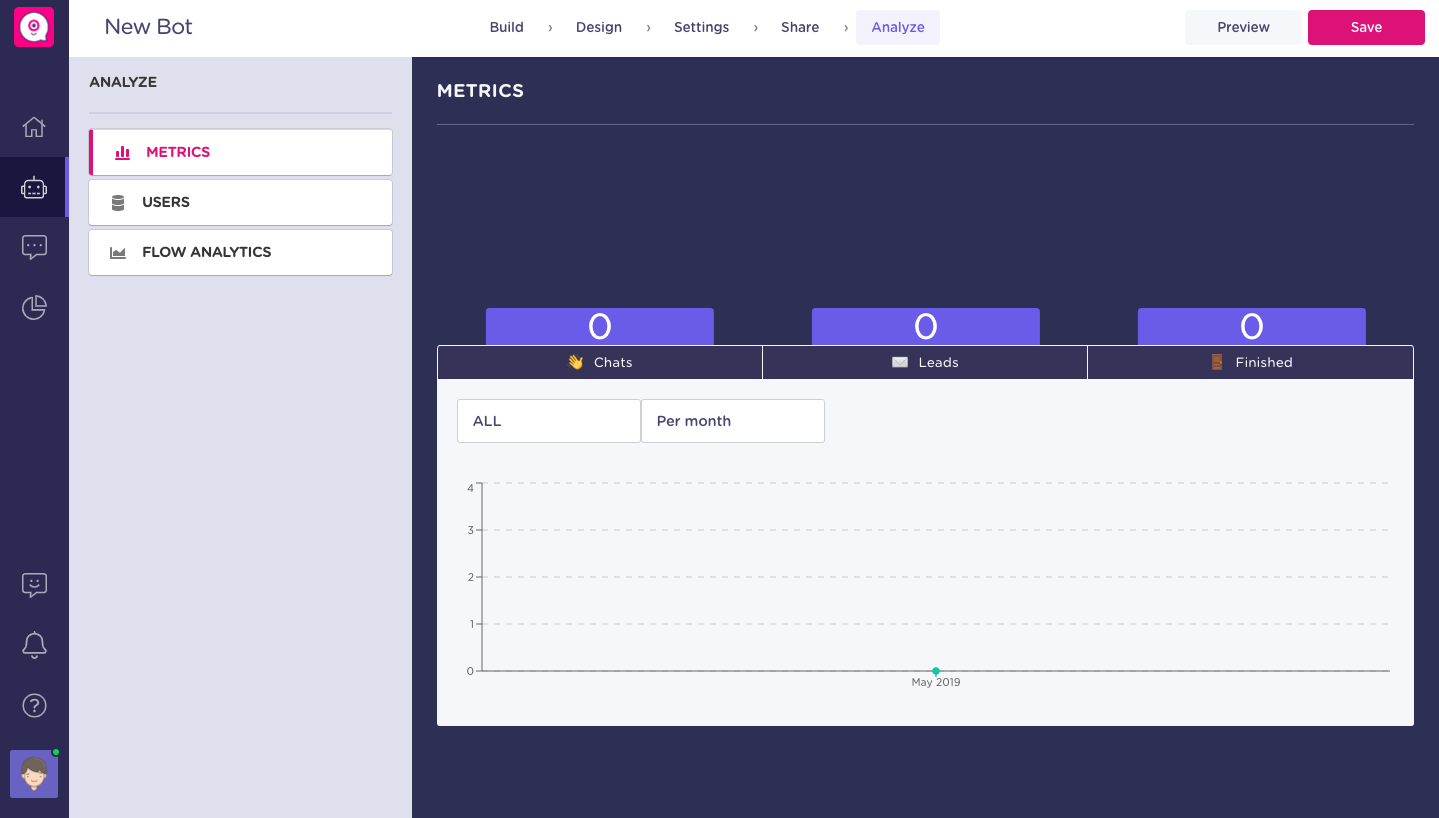 Tip:
For more information about the Analyze section, please check
here
Missing any features? Let us hear about it and submit your ideas in our Roadmap 💡