HubSpot Integration Block
HubSpot Integration Block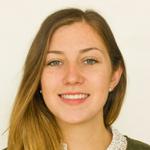 Updated by Abby
Prefer watching than reading? No problem, we've got you covered 👇
What's HubSpot?
HubSpot is an inbound marketing and sales software that helps companies convert leads, and close customers
With our native integration you can seamlessly create leads within the bot flow.
Currently you can choose between the following events:
Create a contact
Create a company
Create a deal
Create a ticket
Add HubSpot Account
You can either connect your HubSpot account directly in the builder, or in the integrations section
The following steps will demonstrate how you can connect your account in the builder
Add the HubSpot block to your flow

Sync your HubSpot Account by logging in

Select an event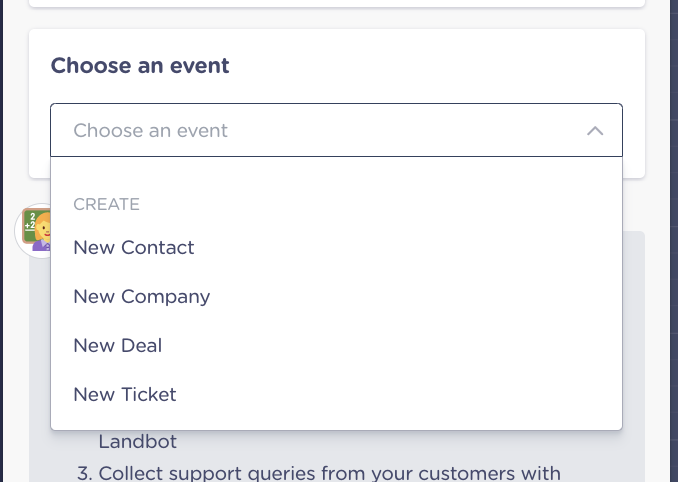 Select variables to send to HubSpot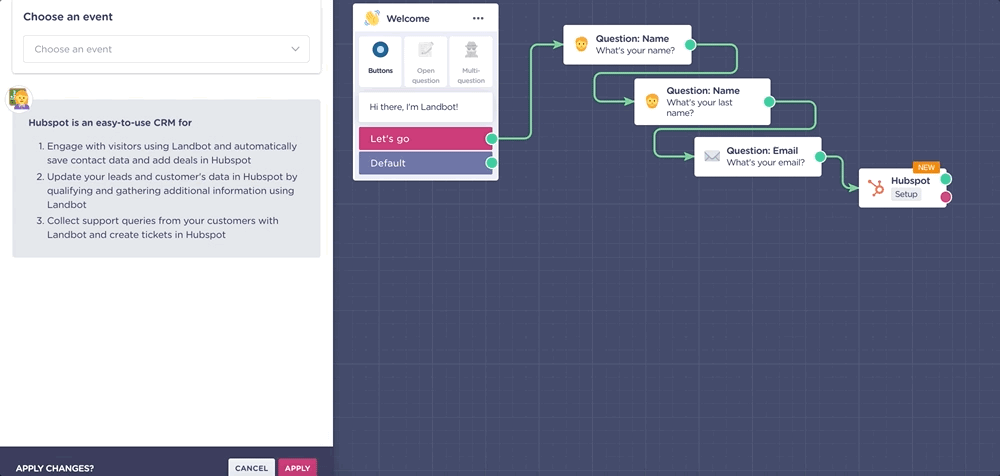 Test the event (This will create a real contact)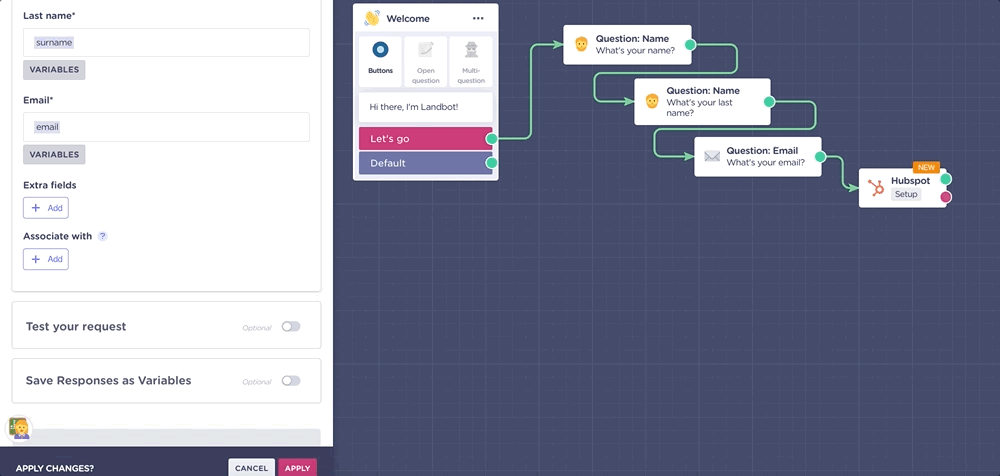 Save response and apply changes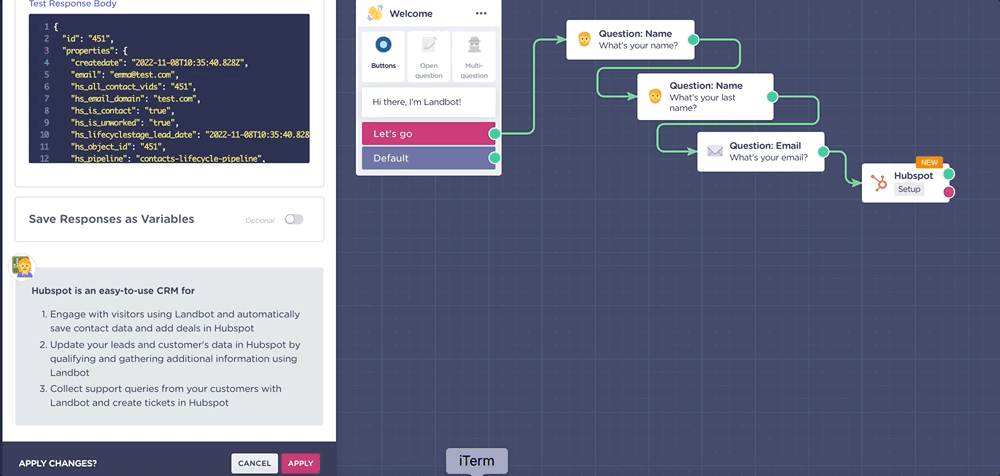 Channel Type compatibility
for Web
This feature is fully compatible.
for WhatsApp
This feature is fully compatible with WhatsApp.
for Messenger
This feature is fully compatible with Messenger.