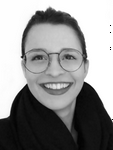 Updated by Rafaela Basso
There might be some customers who get so much traffic that could severely affect the system's performance, and affecting negatively the overall usage for the majority of our users.
So to make sure everything is running smoothly, we continuously monitor the monthly traffic of our subscribers.
We want our customers to be able to send out or publish their bots in as many campaigns as they want, and our Fair Use Policy is here to make sure their end users have the best experience possible.
What is this Policy About.
This Fair Use Policy is stated to prevent the immoderate use of Landbot servers, caused by excessive traffic coming from a small number of users. It is applicable to all Users with an active Landbot account, regardless of the plan.
Users are allowed to have big campaigns with increased traffic, as long as the average traffic over longer periods is not significantly higher than that of other users.
In case a User keeps generating significantly more traffic than the average for the corresponding subscription, Landbot may intervene. This means that there is an estimated limit to the amount of traffic that User's bots are allowed to generate, as we explain further in this Fair Use Policy.
This policy also includes a fair use considering the storage of files in our servers, according to the volume of chats and limitations applicable to each plan.
Why do we implement this Policy.
Most of our customers use their accounts wisely, and their usage levels don't affect our system and the services we provide.
However, if a few customers use our services inappropriately, sometimes without even being aware of the huge traffic they are constantly generating, their unfair use can greatly affect the quality of our services.
This means that all Landbot Users are affected by the performance of the system, making it slower for everyone to access a bot or maintain a conversation.
Therefore, our Fair Use Policy prevents the inappropriate use of our platform, and makes sure our services can be used fairly by everyone.
How does our Policy works.
Under our Policy we have defined a fair usage level, which has been set above normal so that most Users will not be affected by it.
The limit set is of 3.000 concurrent chats within 60 minutes. That means, 3k chats within one hour per bot.
However, we will inform the customer via email when 80% of this limit is reached. When this limit is reached, the bot will be automatically suspended.
If you plan to have the amount of traffic referred above, please reach out to help@landbot.io to avoid any issues with one of your live campaigns.
Reaching or exceeding the fair usage levels repeatedly will result on the deactivation of the bot that is causing the violation of this Fair Usage Policy.
Files storage
When users upload files in their interaction with bots, these files are stored in our servers. To avoid excessive use of our storage, we defined a limitation of file upload per year for each account.
Starter plans will have the limitation of 2GB, Professional plans of 4GB, and Business plans of 8GB.
The dispositions in this section do not apply to accounts in the Sandbox plan, since it does not include the File block.
Please contact our team if you plan to exceed these limitations, writing to help@landbot.io to avoid any issues with one of your live campaigns.
To whom our Policy applies.
The Fair Usage Policy is applicable to all Users, in any plan. However, the Fair Use Policy will only actually affect the User if the account is one of the very few that make inappropriate use of our services.
Final Terms.
We reserve the right to modify the terms of the Fair Use Policy at any time if necessary.
If after reaching the levels of usage previously stated, the excessive or elevated use continues to occur, we reserve the right to: (i) suspend or limit our services provided to the account or any feature of it, for any period we think is required without further notice; (ii) apply additional charges for the breach of this policy; and/or (iii) possibly terminate the account in breach of this policy.