Custom Responses
Custom Responses are the help and error texts shown by default within your landbot's interface, and also the place to translate bot default messages to your preferred language.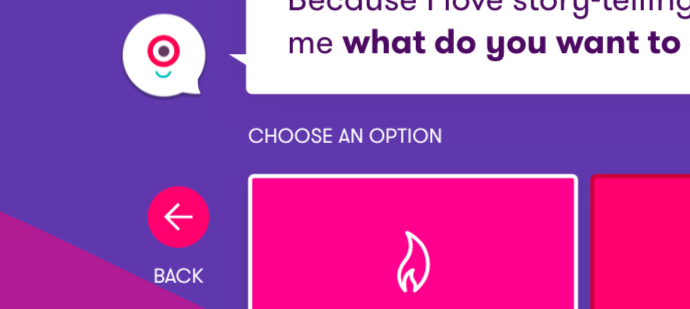 You'll find this section inside your landbot's editor by clicking on Settings > Custom responses:
GIF
The Custom Responses subsection has the below aspect: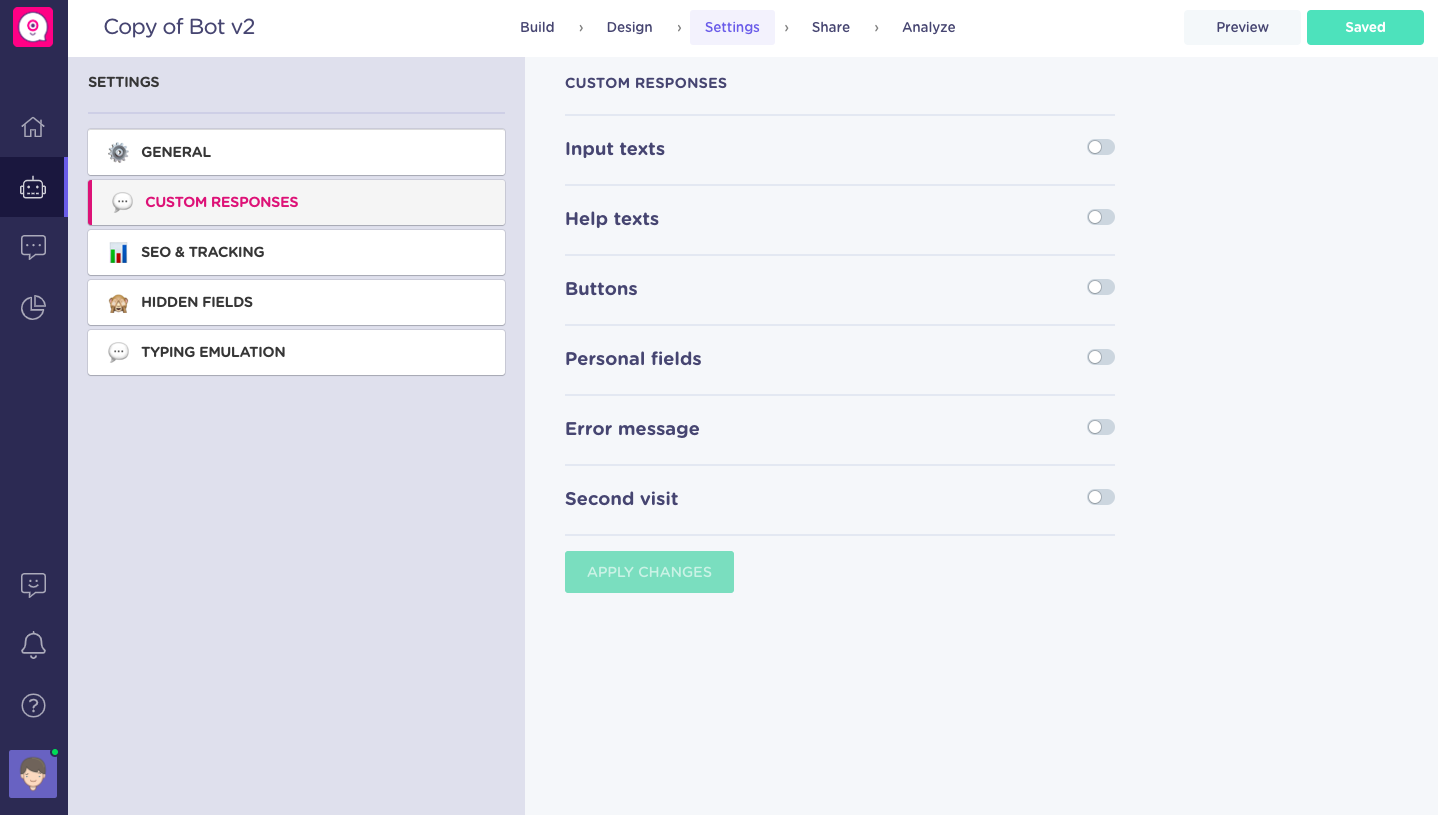 Here you can customise the following texts:
Text inputs. All the generic "type here" texts of your landbot.
Help texts. All the default texts to tell visitors how to perform the key actions (e.g. "Choose an option")
Buttons. Specific actions such as Send, Back, and Search.
Personal fields. When we ask for an email, the placeholder text by default is "Type your email here". Here you can change the field name (in the example, "email") for anything your visitors will better understand.
Error message. If your landbot has been disabled or your visitor's internet network fails, this error message will be displayed.

Make each question validation error customisable: this is the equivalent of our previous Customise Errors feature, with one click you can activate it.

Then you will see the customisable message in each of the specific format questions: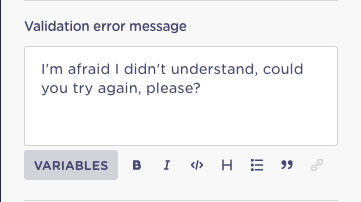 Second visit. Landbot recognises the second time a user visits our landbot and will ask if he/she wants to start over or continue the conversation. Customise this message here.
Click Save to save your Custom Responses.
---
---