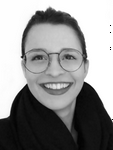 Updated by Rafaela Basso
The Settings of your Bot is where you manage and supervise your bot's basic set up. To access this section all you need to do is click on the Setting icon on the top bar of the builder:
Here we can perform basic actions like:
Name your bot for (internal use)
Choose the name that will be visible just for you in the Dashboard of your Account.
This name will not be displayed to your final users, as the final name is chosen in the Design Section of the bot.


Hide the Landbot Branding
You can use this feature to remove the Landbot Branding from the bottom of your Web bots.

Remember that you can unblock this feature and remove branding only in Professional and Business accounts.
To hide the Landbot Branding, choose the option HIDE:

To see other ways you can remove the Landbot branding, please check out
this article
.
Second Visit Settings
The Second Visit Settings allows you to decide how the bot will behave when users return to your bot.
This set up impacts how the answers will be kept in your bot.
When the user returns to your bot, this setting defines if the user will be able to access the bot from zero, or continue the conversation, and if/how these new answers will be saved.
We
strongly advise
you to read
this article
to see more information about how the Second Visit Settings works, and how it can affect your bot.
Back Button
it is possible to choose if you want to display the Back button for your users, or hide it so that they cant go back to the previous question.
Choose the option "Show" or "Hide" to have your bot working accordingly.

Show Block Identifiers
If you are a developer and want to customize the CSS of each message, it is possible to do this by using the identifier of each block.

By choosing the option Show, you can click on the settings (cogged wheel ⚙️ ) of each message and find this reference block for further use.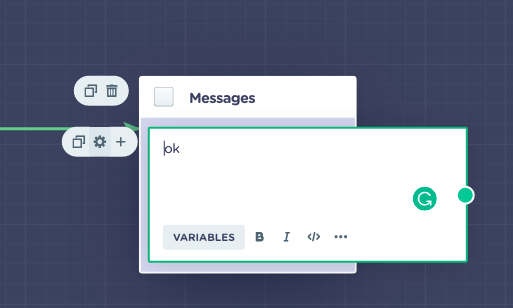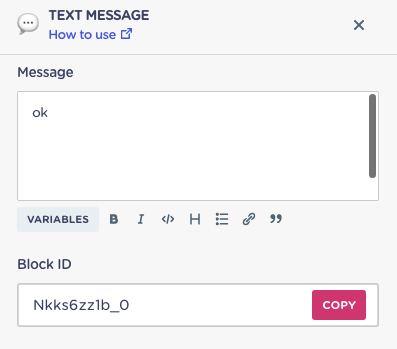 You can find more information on how to apply CSS to a block by using its reference in
this article
.
Disable the bot
If you want to disable (or "turn off") your bot for a while, it is possible to do that by choosing the option Disable.
Obviously, you can reactivate it whenever you want, but remember that it will not make disappear the Bot from your website, the bot will be just inactive.
To remove the bot from your website, you must remove the script from the bot that was embedded into the container page.
Delete Bot
This feature allows you to definitely eliminate your bot. 
Finally, always remember to click on Apply changes and Save!