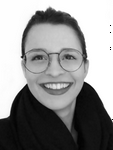 Updated by Rafaela Basso
IMPORTANT: For subscriptions that include a WhatsApp integration, the 7-day refund policy doesn't apply if the official phone number has already been requested. There's a 50€ fee that comes to each request that would be deducted from the refund.
Subscription FAQ
1. How do the Subscriptions work?
Trial Period: We offer a 5 days free Trial Period to every new user. During the Trial Period, the account will have access to all Landbot features. After these first days the account will automatically downgraded to the Sandbox Plan, which is our Free plan.
Sandbox plan: You can use your Landbot account for free if you choose to stay in the Sandbox plan. But please keep in mind that this plan has limitations, so if you want to take your account to the next level, you must upgrade to one of our Premium Plans.
The Sandbox plan is limited to 100 chats per month. Once this limit is reached, the bots will stop working until the next month. You can find all the information about the number of chats available in the current month and the renewal of these chats in the Subscription section of your account.
Premium Plans: Our paid plans are Starter, Professional and Business plans. Please see our Pricing and Plans page, or the Subscription section of your account to see the the full description and comparison of our plans.
We offer yearly and monthly subscriptions to all our Premium Plans.
In case you decide to upgrade to one of our Premium plans, you will also enjoy an extra 7 day money-back guarantee period: If Landbot is not what you are looking for, we will refund 100% of the Price of the Plan 😉 Please read more about this in the Refund Policy section of this article.
2. How is my Subscription charged?
Your credit card will be charged automatically at the end of each billing period.
If you choose a monthly plan, your card will be charged again on the first day of the new monthly billing cycle.
If you are on a yearly plan, your card will be charged on the first day of the new yearly cycle.
3. How to cancel my Premium Subscription?
You can cancel your subscription at any time, by downgrading to the Sandbox plan (which is our free plan). In the Sandbox plan you will not be charged anymore, and your account and bots will remain active just waiting for you to subscribe again 😊
Your cancellation will be effective at the end of the prepaid period. That means, your plan will be cancelled when the year or month you have already paid for expires).
Just keep in mind that if you bot has features from Premium plans, they will stop working, and the limitations of the Sandbox plan will be applied to your account.
How to Delete my Account
IT IS NECESSARY TO CANCEL THE SUBSCRIPTION BEFORE DELETING THE ACCOUNT.

Please make sure to downgrade to Sandbox plan before deleting the account to stop being charged.
You can delete your account at any moment by accessing your account and permanently deleting it manually. Check out this article to see how to do it.
4. Why is my card being declined?
Every time Stripe submits a charge request to your bank, its automated systems determine whether or not to accept the charge. In order to determine this, Stripe takes several things into consideration, including account balance and card expiration date.
So if your credit card was declined, it's normally to do with your bank's automated fraud systems, and not with Landbot or Stripe (our payment processor).
If this happens to you, please make sure your credit card information is correct, and try to submit it three times. If the transaction still doesn't go through, you please contact your bank to clear the transaction.
5️. What forms of payment are acceptable?
Landbot is a prepaid online service, so all services are paid for upfront and before use by credit or debit card. 
We can't support purchase orders, payments by PayPal, or send you an invoice that requests payment. However, manual invoices are available for users on the Business plan.
After performing a payment, an invoice/receipt detailing the transaction, and showing it's been paid will be sent to the billing email address registered into your account.
6. Which credit/debit cards do you accept?
We accept the following credit and debit cards:
Visa
American Express
MasterCard
7. What payment methods are not accepted?
PayPal
Bank transfer
Wire transfer
E-checks and checks from international users
8. What payment gateway do you use?
Landbot uses Stripe, a well-established, secure, credit card payment gateway service to process your credit card payment.
9️. Can I edit my invoice details?
We are not able to edit or amend an invoice which has already been issued.
You can edit your invoice details from the Subscription sections, under Billing Details. Once you have updated your information, all future invoices will be issued as per your last changes.
1️0. What happens if I do not have a VAT number?
If you do not have a VAT number, you can register as an End user, but using your company's name in the first name field.
In this case, we are required by law to ask for a Personal Document as an ID or Driving Licence. You can enter any ID you feel comfortable with.
Keep in mind that you can change the details of the account at any time, if you are able to register a VAT number later on.
NOTE: When you register an account as an End User, this means that taxes will be legally charged on the final price of the plan.

Our system detects whether the specific taxes should be charged according to the User's conditions or not. 
1️1. What happens if I miss a payment?
We have an automated process in place which attempts to bill your card several times over a period of various days before we downgrade the account to the Sandbox plan for non-payment. This means that the premium features of your bots will stop working.
If this happens, our team will contact you to make sure everything's OK with the payment information, and you'll have the chance to update it.
1️2. What currency will I be billed in?
All subscriptions are billed in Euros (€). Depending on the region you are in, you might see the price displayed in north american dollars (US$), but the charge will still be in euros.
Refund policy
If you comply with the conditions of this Refund Policy, write to help@landbot.io before this period ends, and we will process the refund request. You will receive the refund in your bank account in 5-10 working days.
REFUND AFTER CANCELLING SUBSCRIPTION
If you forgot to cancel the subscription before being charged again, you have a grace period of 3 days to cancel the subscription and ask for a refund.
No exceptions will be made, and the refund will never be more than the amount of the last invoice charged (1 month for monthly plans, 1 year for yearly plans).
REFUND AFTER UPGRADING
If you upgraded and decided that the new plan did not work for you, we guarantee a 7 days money-back guarantee period. This means that you can enjoy the plan you upgraded to for 7 days and then decide if it worths it according to your needs 😉
The 7 days period is calculated from the moment of the upgrade, and can be required only once.
IMPORTANT: For subscriptions that include a WhatsApp integration, the 7-day refund policy doesn't apply if the official phone number has already been requested. There's a 50€ administration fee applied to each request that would be deducted from the refund.
If you have a billing or payment question that hasn't been answered here you can send us an email to help@landbot.io and we'll help you out!