Logo & Avatar
In the Design section, we can customize our Landbot 'to the infinity and beyond' with more than 20 variables to make it look unique.
To get access to this section all you need to do is clicking on the Design icon on the right of the builder as below: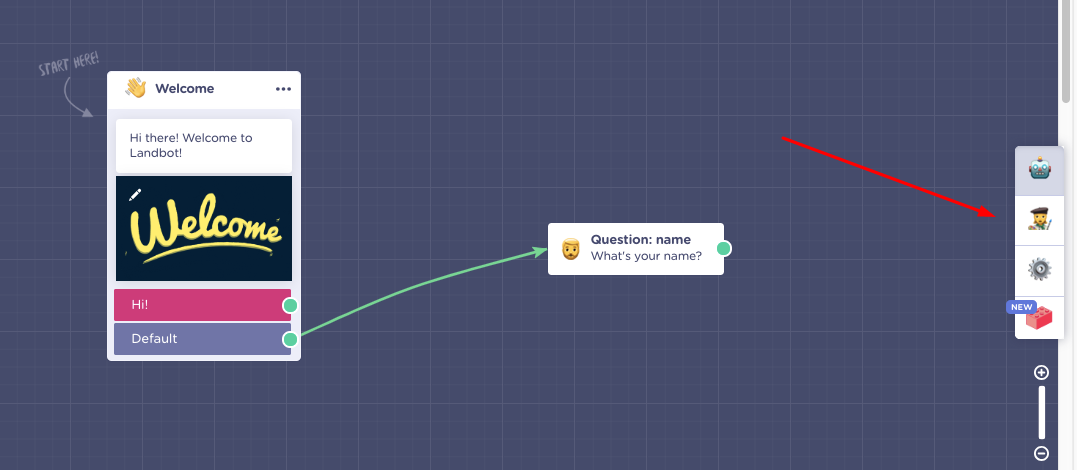 Overview
The section is divided into several sub-sections, which we'll cover in the other articles of this category but first, let's point out some important aspects of the main interface: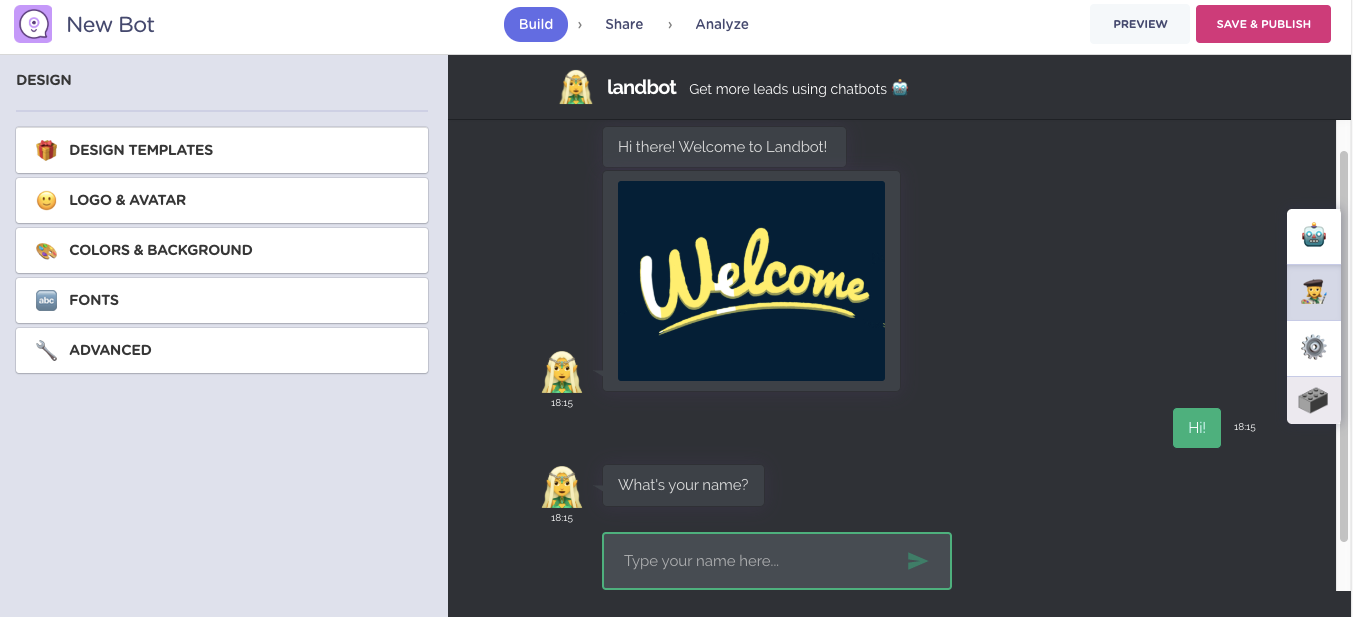 Real-time changes. Every change you make using the left menu will be shown in real time on the right side of the screen. So, if you're making some changes using, let's say, the Custom Style editor, and you notice no changes, something might be going wrong!
Saving. The app will auto-save your changes every time you move from one section to another to make sure you don't lose any edits, so keep that in mind.
Preview. The right side of the screen contains a fully interactive landbot so you don't need to click preview to test the flow along with the design edits.
Hexadecimal colors. All color-related options allow you to add your own hexadecimal color code to make sure you can fully replicate your brand image in your landbot. 
Logo & Avatar
Here you can edit everything in the header: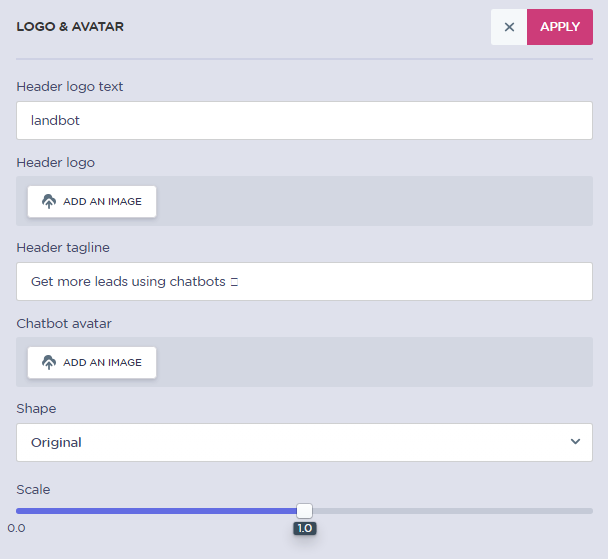 Header Logo Text which is the piece of text right next to the logo: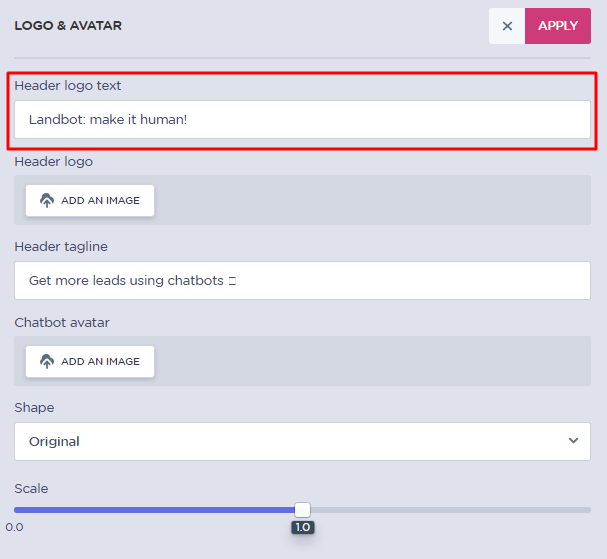 HeaderLogo, upload your company's logo to promote your Brand!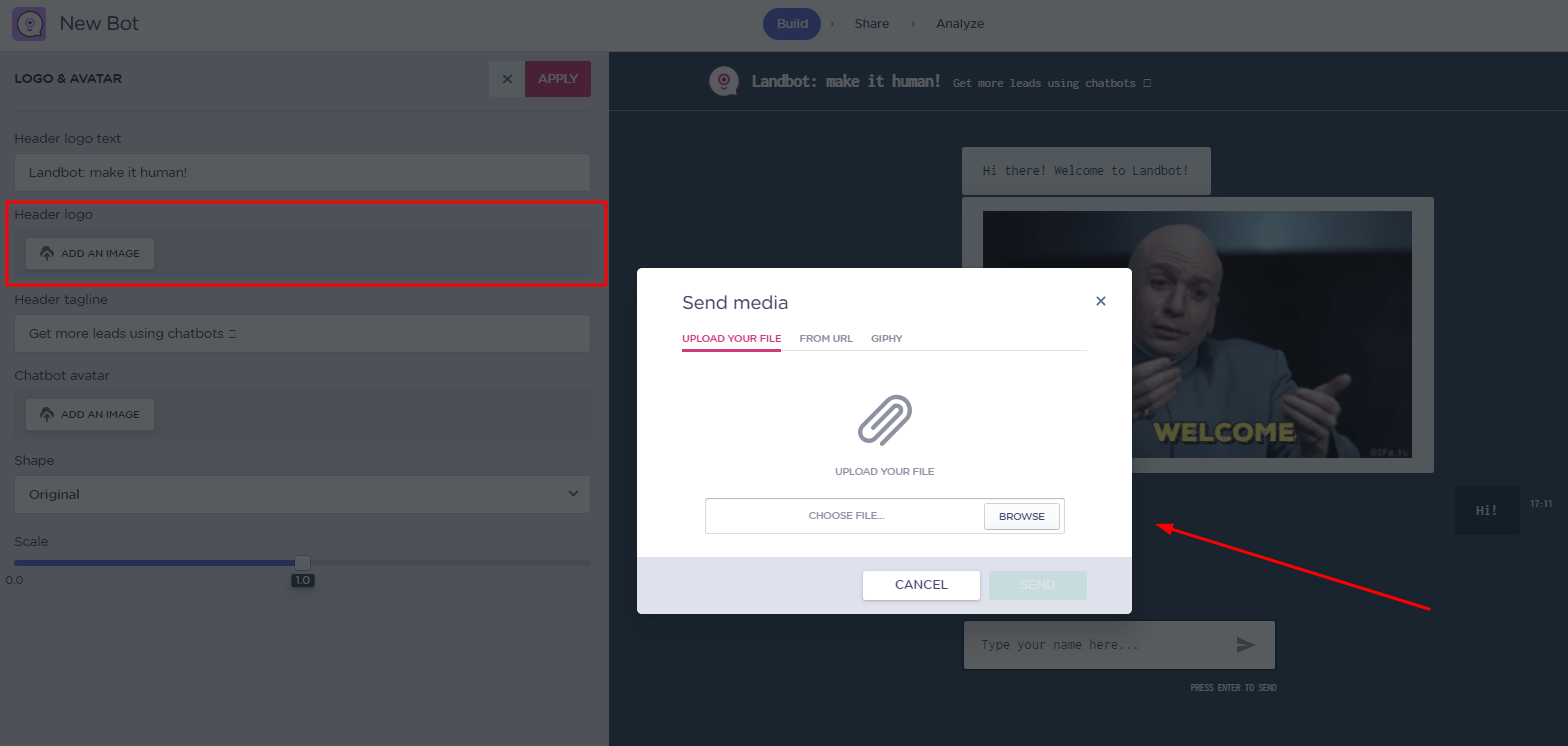 HeaderTagline, ideal the slogan of your company (e.g. "Just do it") or the purpose of the chatbot (e.g. "Survey Bot"):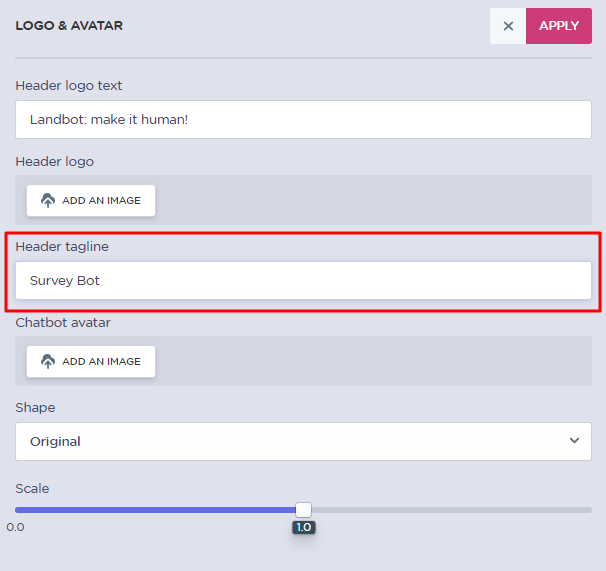 Chatbot Avatar, create a character and upload its avatar to make it feel more human by browsing a picture from your computer: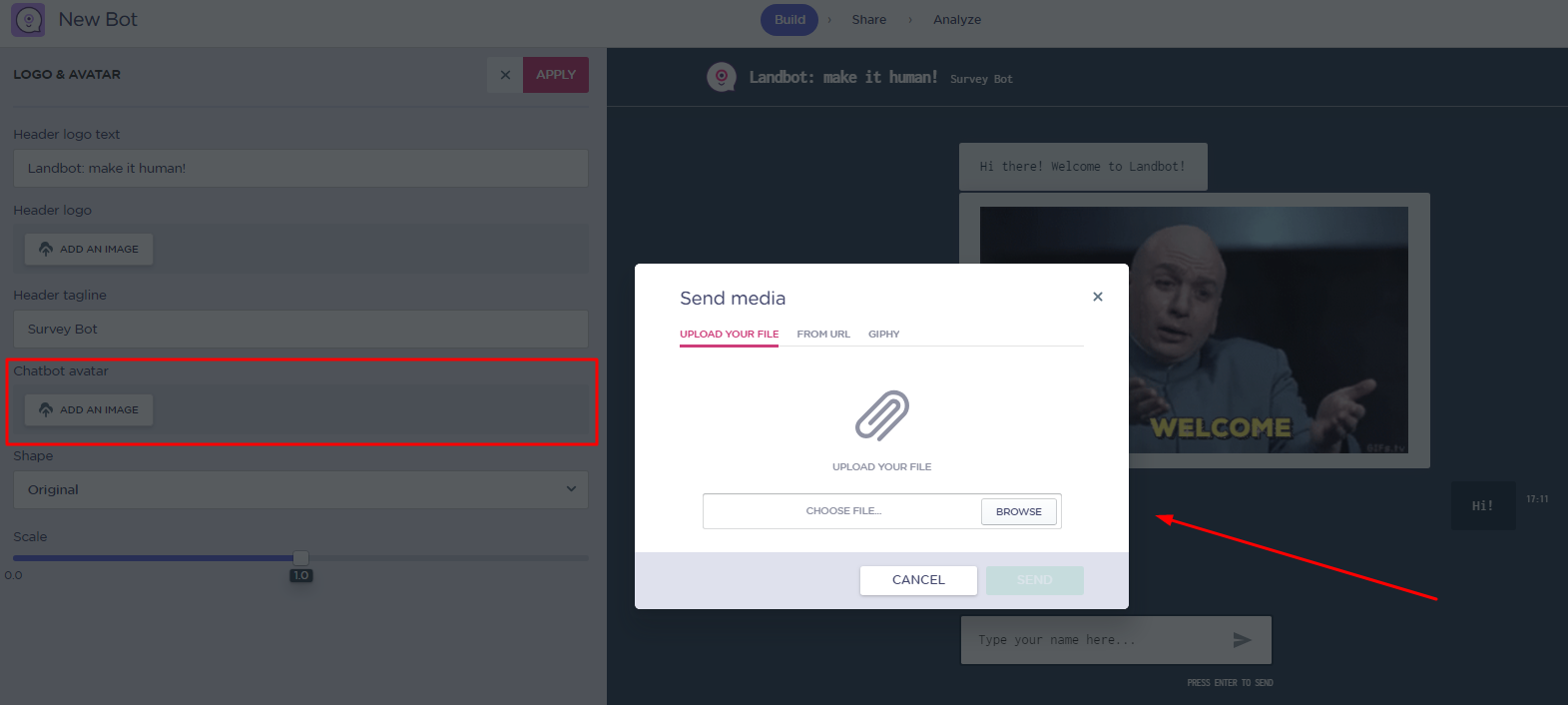 You can also choose if you want to remove the tagline or to customize the avatar by changing its size (scale) and shape(original, squared, round).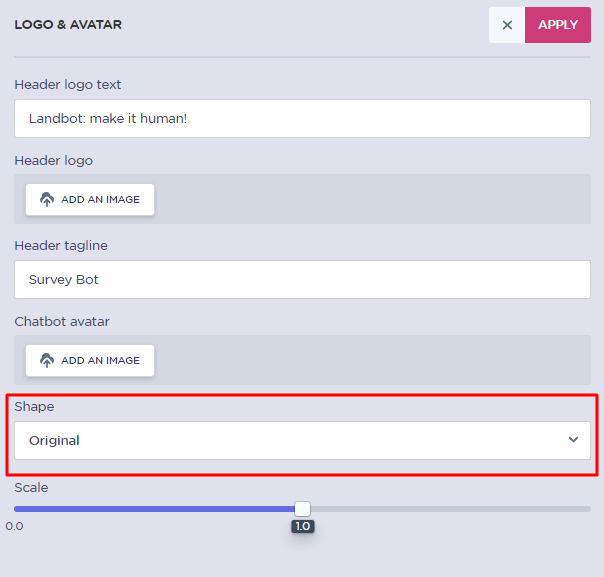 Check the entire Design section to know more about each sub-sections and their potencial!
---
---