Updated by Enrico
Landbot 2
The Logo & Avatar section is where you can customize your Header elements and your landbot Avatar. In details: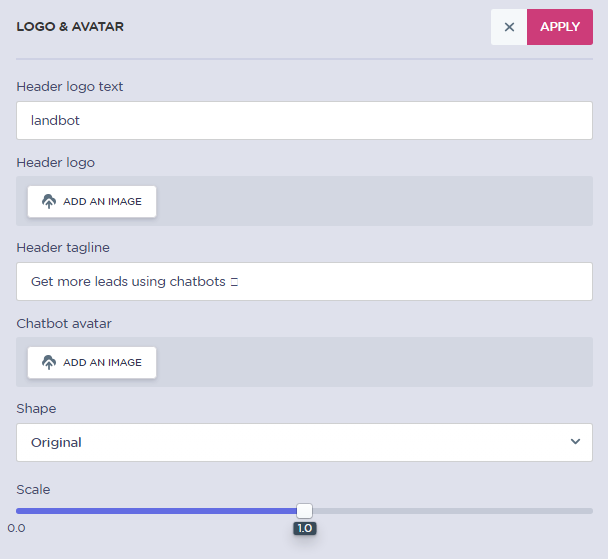 Header Logo Text which is the piece of text right next to the logo:
Header Logo, upload your company's logo to promote your Brand!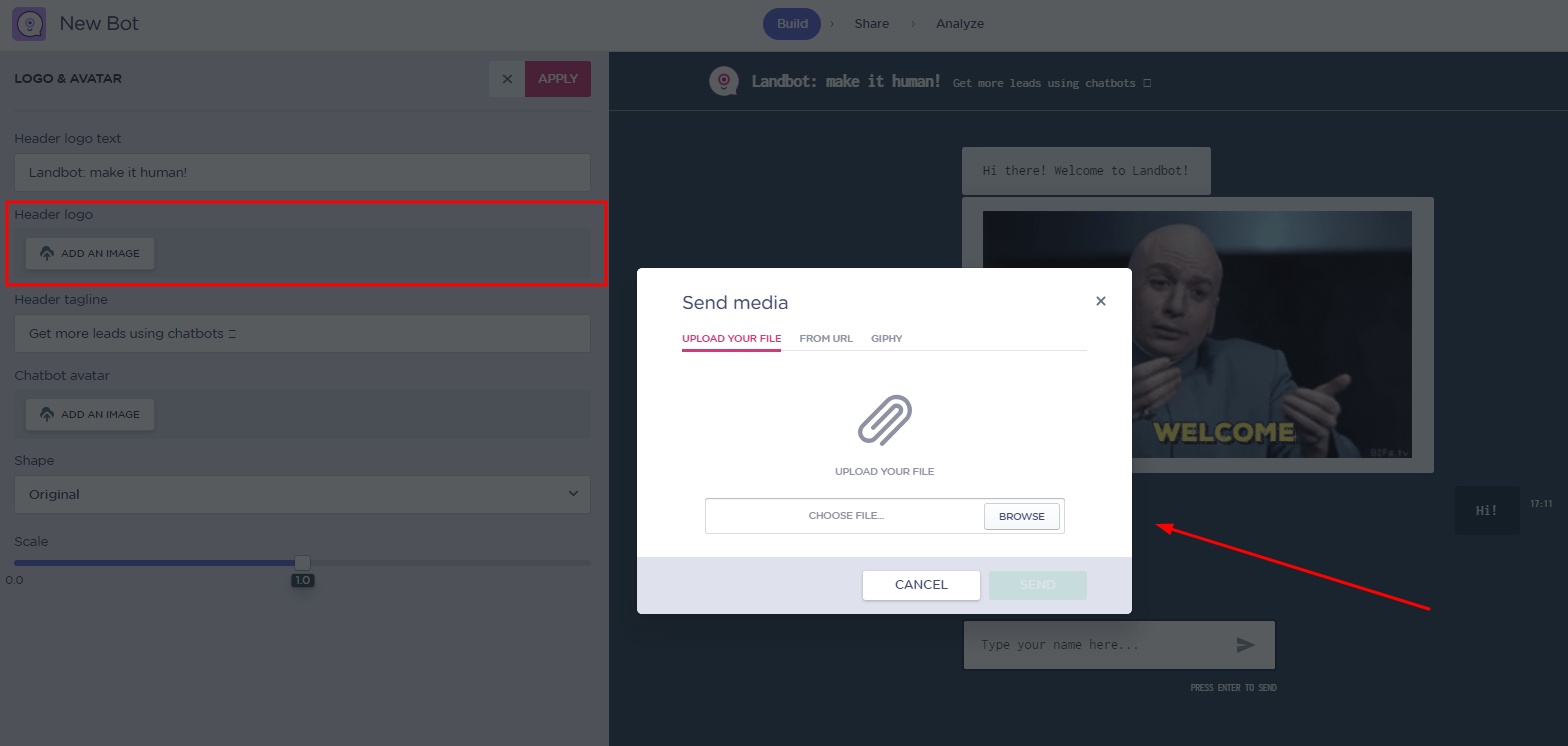 Header Tagline, ideally the slogan of your company (e.g. "Just do it") or the purpose of the chatbot (e.g. "Survey Bot"):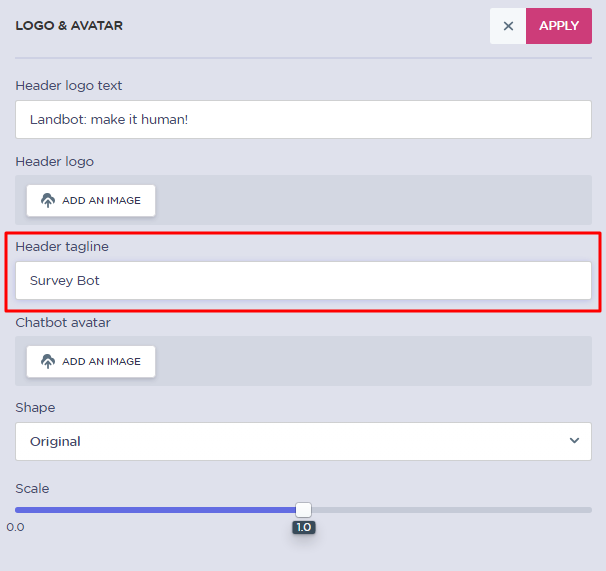 Chatbot Avatar, create a character and upload its avatar to make it feel more human by browsing a picture from your computer: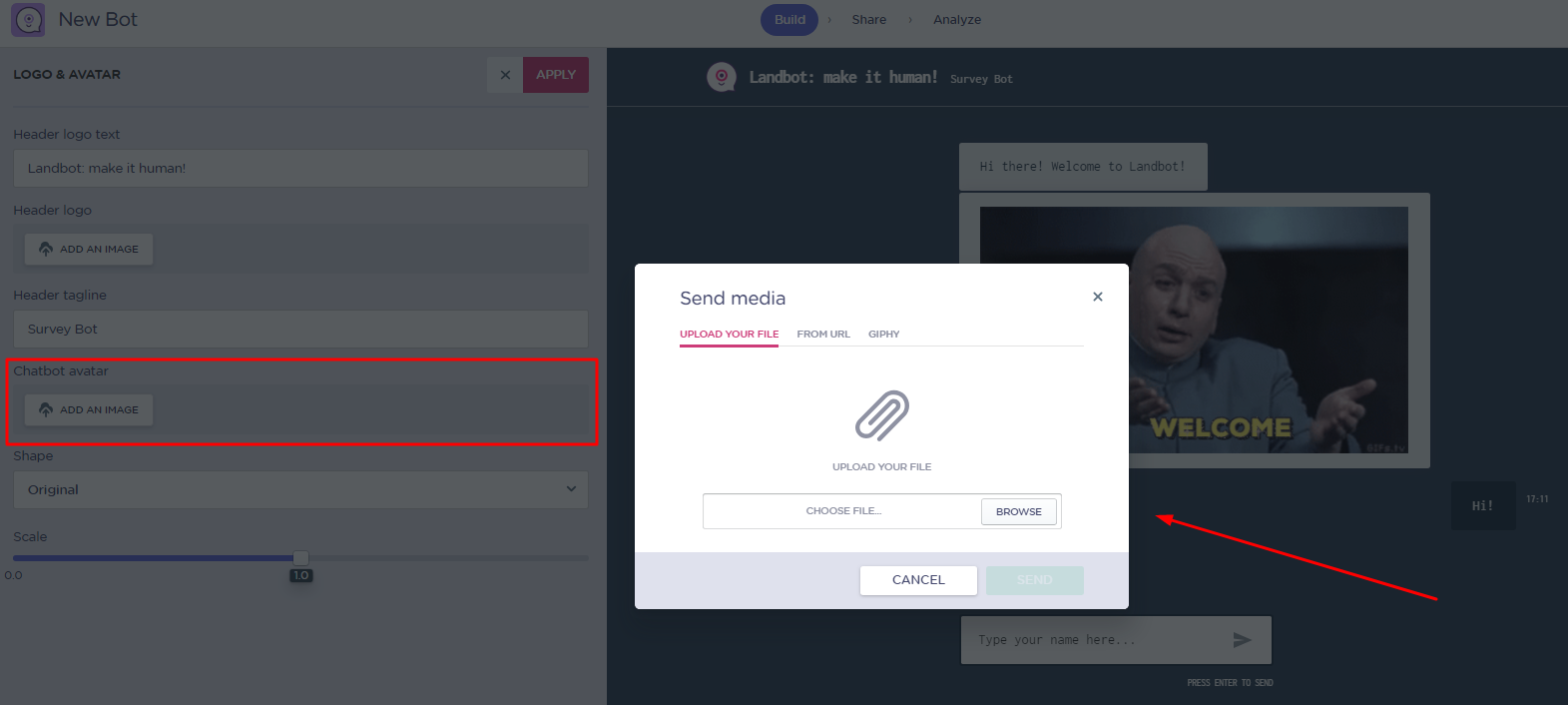 You can also choose if you want to remove the tagline or to customize the avatar by changing its size (scale) and shape(original, squared, round).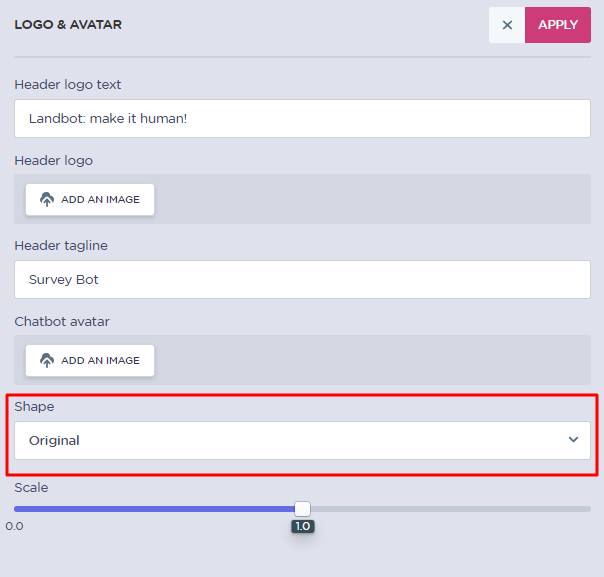 Landbot 3 🚀
Landbot 3 is the next version of our chatbots UI.
It comes with a brand new interface and more options for customization! 💪
In Landbot 3, the Icons & Logo section looks like this: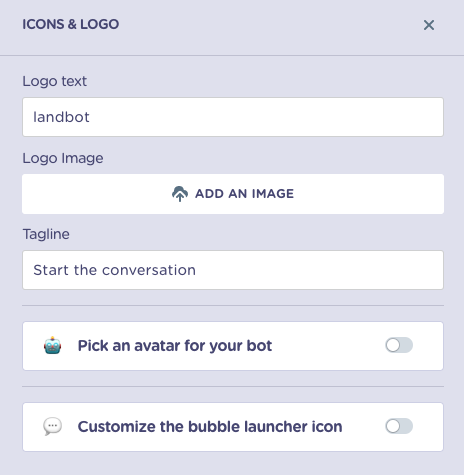 You can customize your Logo, Avatar, and Bubble Launcher Icon.
Logo:
You can choose a text for your logo, a tagline and an image:

Any change in this section will reflect in the Header of the bot:

Avatar:
You can pick an avatar from the available ones or upload a custom image:
You can also change the shape (original, rounded or squared) of the avatar and its scale.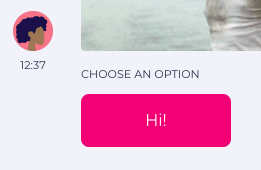 Bubble Launcher Icon:
The bubble launcher is the way the bot will look on your page before you open it. This will be only applicable when the bot is in live chat or pop-up mode.
You can upload your icon and change the bubble color:
Under result you'll se exactly how it's going to look on your page.
If you prefer, you can choose to have only the icon with no bubble behind: