Goodbye
For Landbot (Web)
You can configure a final message with super-powers in your flow: perform redirections, add Social Sharing buttons or allow your users to start again the flow with just a couple of clicks!
The Goodbye Message is only available on premium plans.
As you may know, all blocks are grouped into different categories. The category you need to create a Goodbye message is the Flow Operations: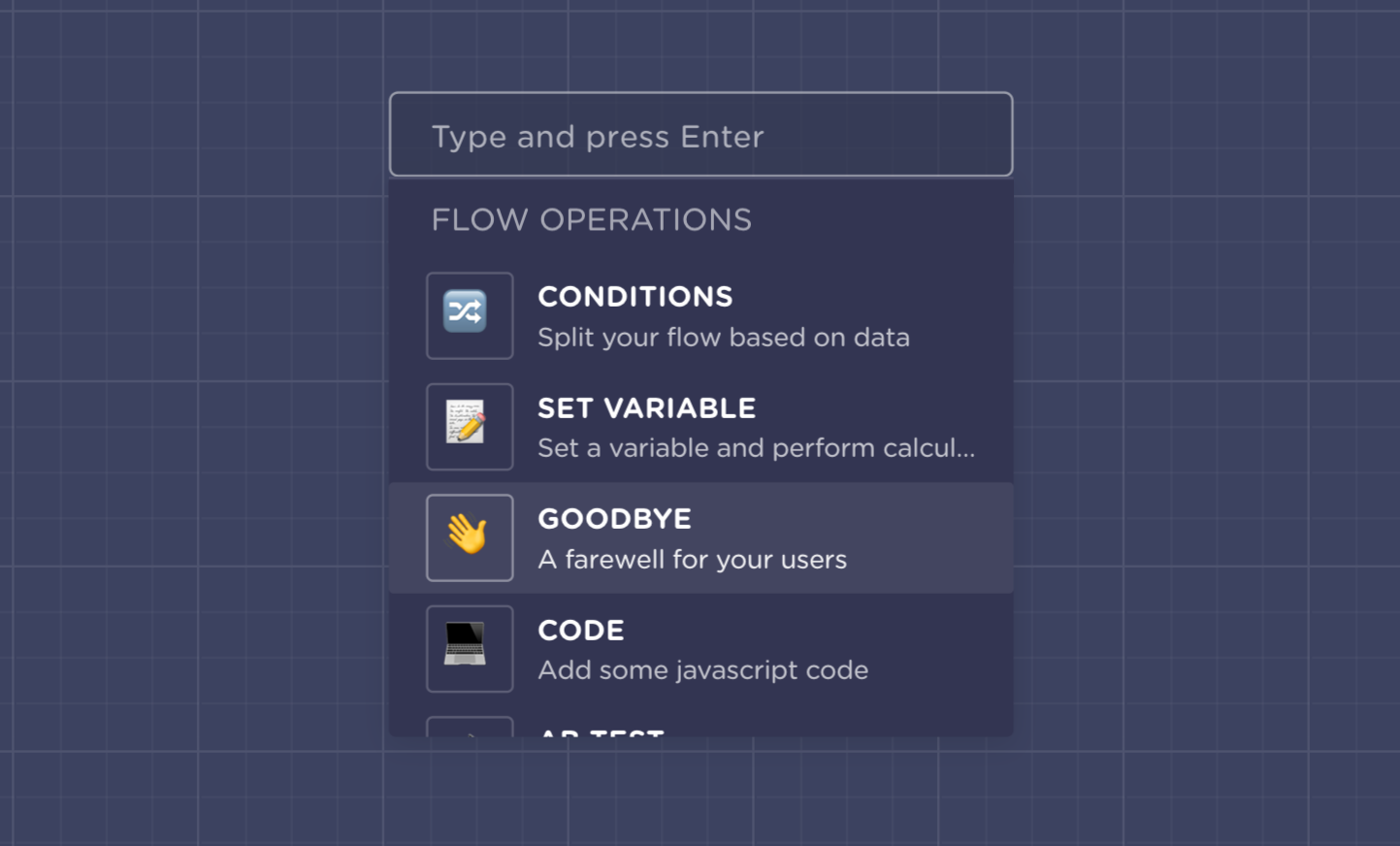 Click on Goodbye message and the block editor will open on your left: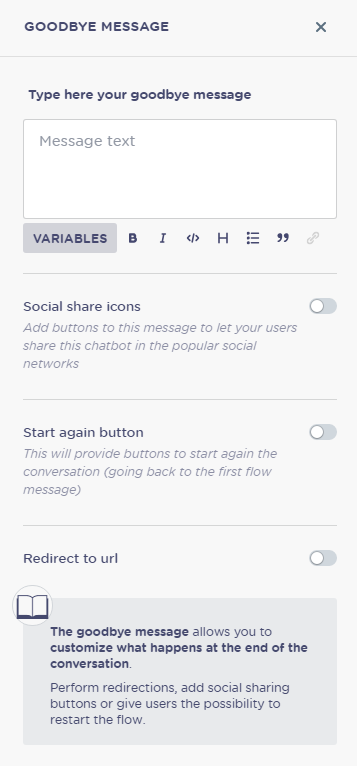 Here, you'll see a block configuration menu where you can:
Add a text to your goodbye message using the text field on top: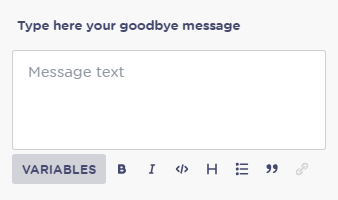 Add social sharing buttons by clicking on the toggle, that will look like this:
Custom the Share Description using the text field to edit the message:
Add a Start Again button visitors can click to start the chatbot conversation again: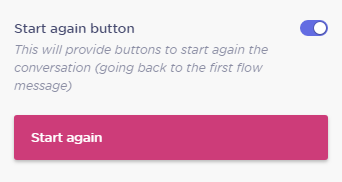 Add a redirection URL visitors will be sent to after 5 seconds once the Goodbye message is delivered: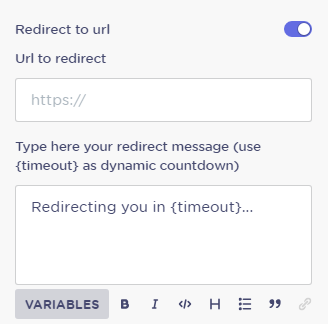 Now you can easily customise the end of your landbot, go out there and design awesome experiences! 🚀
Remember, you cannot use more than one option at the same time!
For WhatsApp
For a list of all the blocks and current functionalities with WhatsApp bots, please check
here
This functionality is partially supported in WhatsApp:
The Goodbye Message is displayed
Social icons are not displayed
If a link is set up to redirect, it will be displayed as a static url, but no further action will be taken
The chat won't CLOSE, but if the user interacts again with the bot, it will start from the beginning of the bot
For Facebook Messenger
Coming soon
---
---