Compliance with the GDPR -  General Data Protection Regulation
Compliance with the GDPR -  General Data Protection Regulation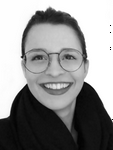 Updated by Rafaela Basso
General Information about the GDPR
The 2018 EU General Data Protection Regulation (GDPR) replaces the Data Protection Directive 95/46/EC and was designed to harmonise data privacy laws across Europe, to protect and empower all EU citizens data privacy and to reshape the way organisations across the region approach data privacy. 
The key articles of the GDPR, as well as information on its business impact, can be found throughout here. 
Landbot fully complies with the GDPR regulation, as you can see in our Privacy and Security policies in our Terms and Conditions. 
You can find our Terms and Conditions on the login page of the app, or in the Footer of our Landing Page: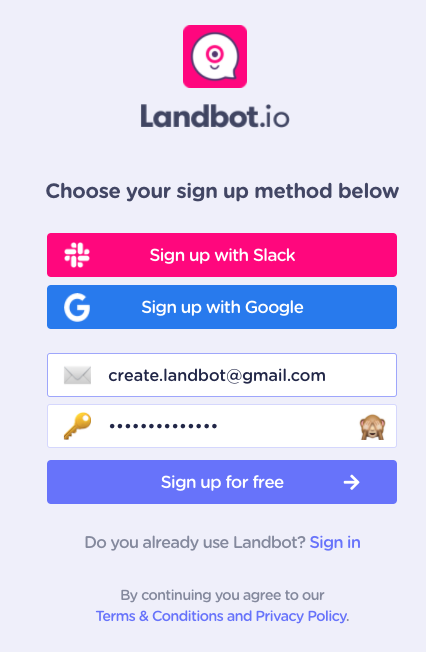 You can also add your own Terms and Privacy Policies to the bot, in the Welcome Message of the bots (for web):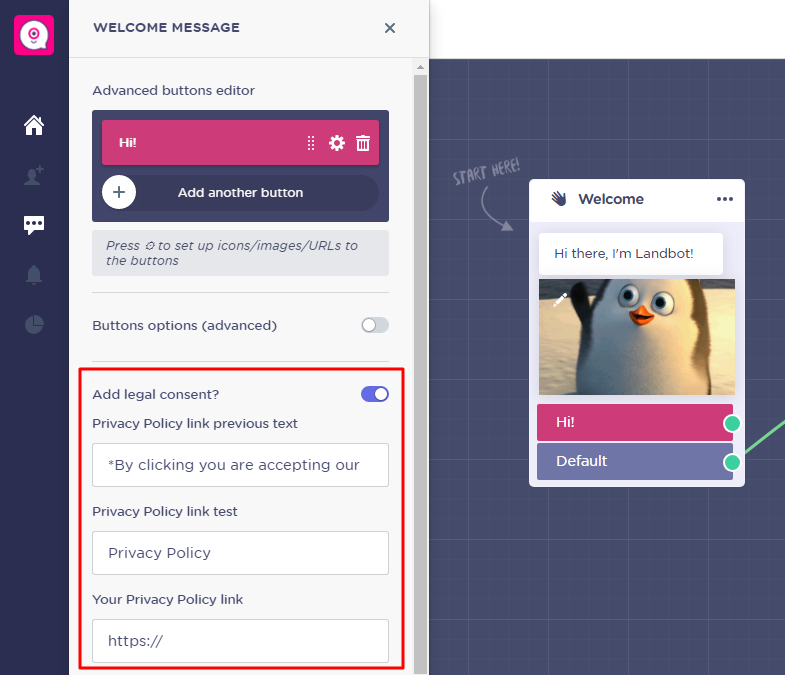 Finally, in order to obtain the standard GDPR agreement (also known as Data Processing Contract) please download it here and send it signed to legal@landbot.io.
You can also find it a direct link to it in our Terms and Conditions.
More about the GDPR:
Right to rectification
This gives you the right to have your information corrected. You can amend any inaccuracies in your Account Settings. Click here to learn how.
Right to be forgotten
We respect your Right to be Forgotten (right to erasure).
You (as an Account owner and/or Admin) can decide whether you wish to permanently delete your whole account, a Teammate or just specific personal data.
Warning: Please note a deletion process will be irreversible, as it automatically deletes all data from our servers.
A full account deletion can be performed by following the steps described here or by contacting us on help@landbot.io when a built-in option is not available in your case.
Right to access your data
You have a right to request access to the personal data Landbot holds about you.
For your own protection, we will require proof of identity ( National ID card or Passport ), which you can send to help@landbot.io. 
Legal Jurisdiction
While we trade under the name "Landbot", our legal entity is called "HELLO UMI SL".
As we're based in Barcelona, Spain, in what concerns Data Privacy we answer to AEPD ( Spanish Data Protection Agency ).
For any questions regarding this topic, you can contact our Legal Department at legal@landbot.io.