Address
For Landbot (Web)
Address question
Get to know where your visitors live - or where they want to go next summer - by using this type of question:

First, drag and drop the green dot and type in "Address" to create this type of question.
Again, you'll see a menu where you can add text, format it, and customize the variable name where the answer will be saved (by default @address), right at the bottom: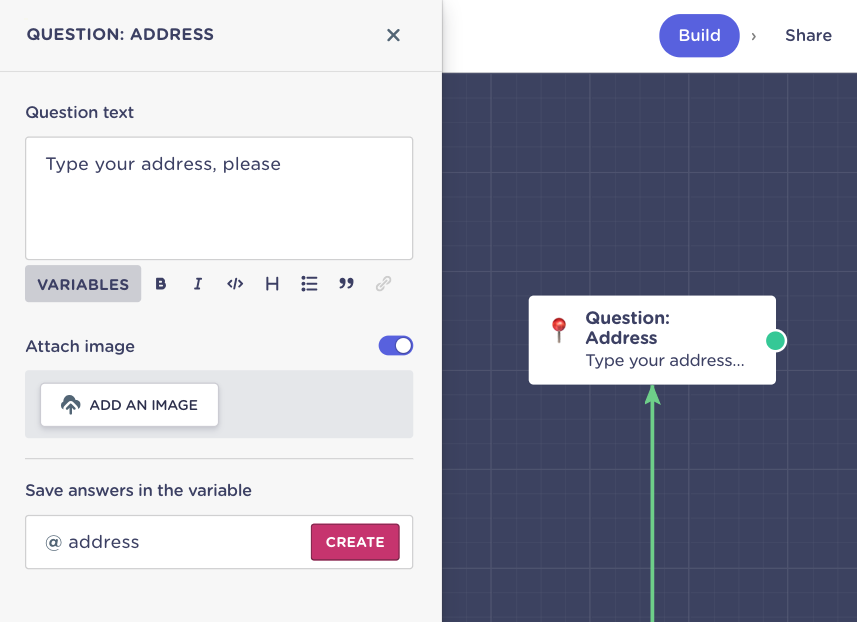 You can activate the option Attach image by clicking on the little toggle, and then click on Add an image to select one from your computer that will show up along with your question's text. (COMING SOON).
Finally, this is what an Address question looks like in the conversation: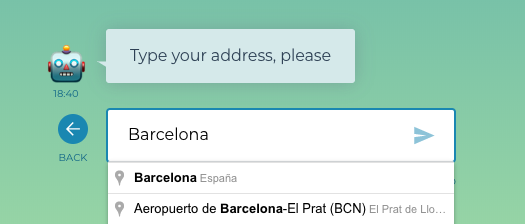 As your users start typing, Chrome will suggest relevant locations, making it easier to process the value.
Address Google Maps API autosuggest is not available in mobile
For WhatsApp
For a list of all the blocks and current functionalities with WhatsApp bots, please check
here
This functionality is partially supported in WhatsApp:
It won't display a list of suggestions
It will store the input of the user as a String
For Facebook Messenger
Coming soon
---
---