Updated by Enrico
The General subsection of your Landbot' Settings is where you manage and supervise your landbot basic organisation. To get access to this section all you need to do is clicking on the Setting icon on the right of the builder as below:
The General subsection has the below aspect: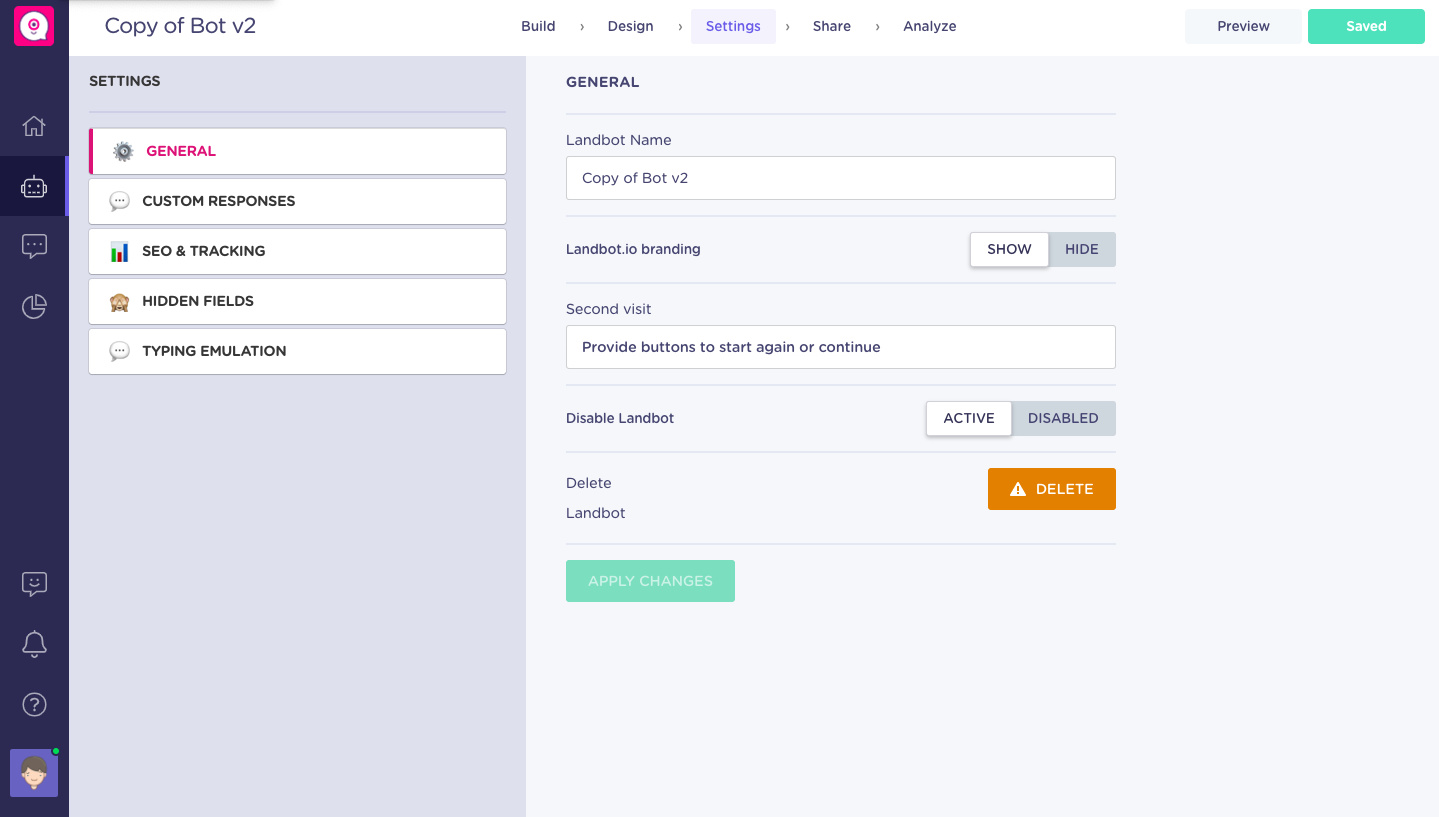 Here we can perform basic actions like:
Naming your Bot for internal uses (it will be only visible to you);
Switching off Landbot.io branding: you can use this feature to remove the Create your Landbot from the bottom of your Landbots. Remember that you can unblock this feature and remove branding only in Professional and Business accounts. Learn more about our plans in the Subscription Section of the app.
Second Visit Management: this feature allows you to decide how the bot will behave in case of returning users. You can select the option that you think fits better your needs:
Disable Landbot: decide if you want to disable your Landbot; obviously, you can reactivate it whenever you want. Remember that it will not make disappear the Bot from your website, the bot will be just inactive.
Delete Landbot: this feature allows you to definitely eliminate your Landbot.
Finally, always remember to click on Apply changes and Save!