Simple Message
If your landbot doesn't send messages, what's the point? Learn the basics of chatbot building!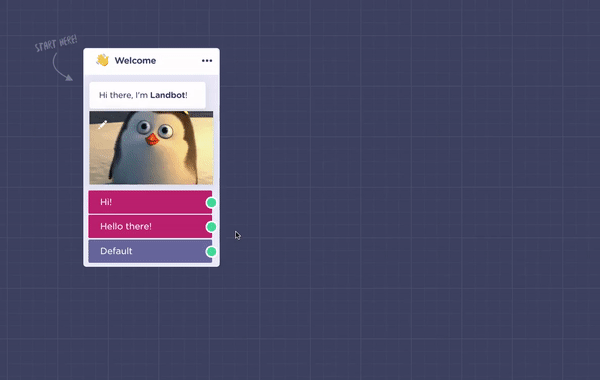 Simple Message blocks allow you to send text (and emojis) to your visitors with just a couple of clicks. To create a simple message, simply drag and drop the green dot of any image and select Simple Message: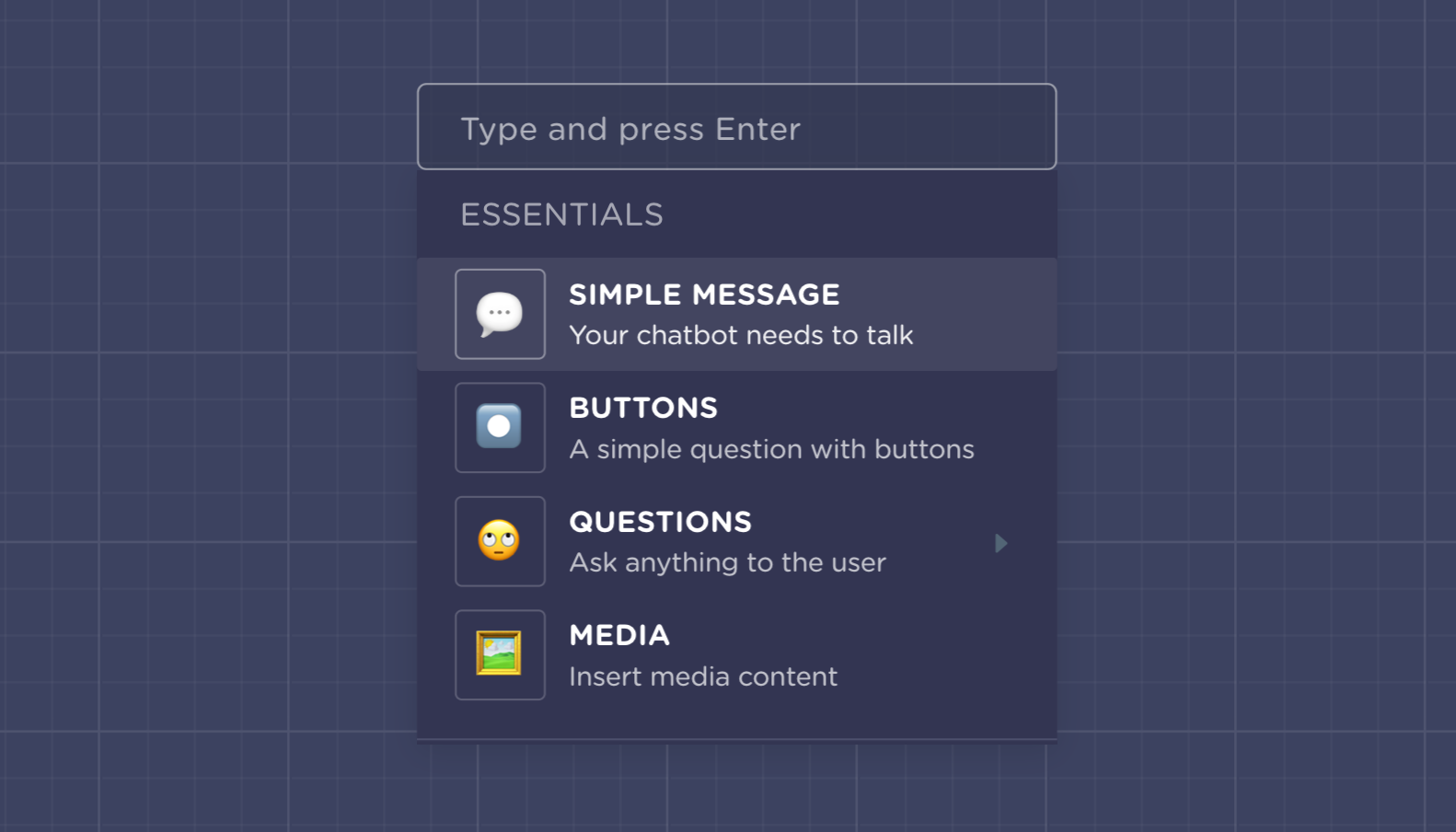 Once created, you'll see a bunch of options to customize it's content: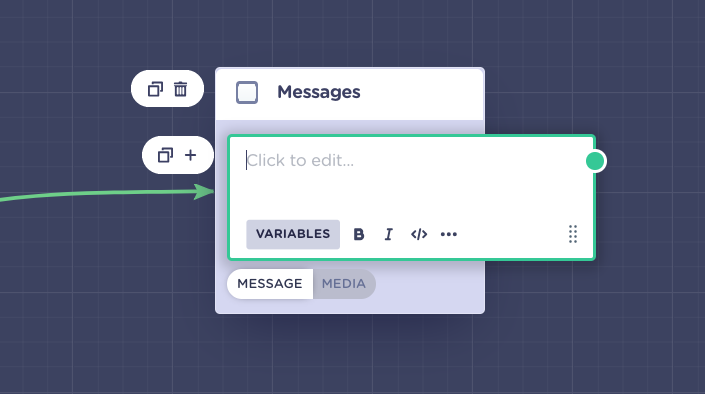 Copy/Delete/Add a message: When hovering the block, you'll see the option to duplicate (both the block and the message), a bin to delete the block and a "+" to add an extra message to the sequence:



Variables: use them to dynamically add already collected data from your users to your messages. E.g.: "How are you today, @name?" will display the visitor's name at the end. Click on Variables to open a drop-down of the fields available, but make sure you don't add a dynamic field you don't know yet or it will not show!


Bold: Select the text you want to bold and click on the "B" below the text area to make it bold.
Italic: Select the text you want to make italic and click on the "I" below the text area to make it italic.
HTML: When clicked, it will switch the message view to HTML mode, feel free to add there any piece of HTML you need. 



...: Click on the three dots to discover even more formatting options! Click the "H" to make the text bigger, the list symbol to transform every line into a list, the quotation marks to transform the text into a quote and, finally, select any part of the text and click the clip icon to hyperlink it!


Eight strange dots on the bottom left: Drag and drop any message of the sequence to change its order.
---
---