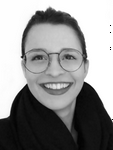 Updated by Rafaela Basso
The Dashboard is one of the most important section of the app, from here you can manage your bots, group them in folders, start building your bots, get inspired by one of our templates and in general access to all the other section of Landbot. Let's discover what you can do together.
The Dashboard consists of four sections:
Workspaces
Templates
Help
Side menu
Workspaces
The menu on top gives you the possibility to switch from one to the other section. Let's start with the first one: Workspace.

Below a full view of how the Workspace section appears: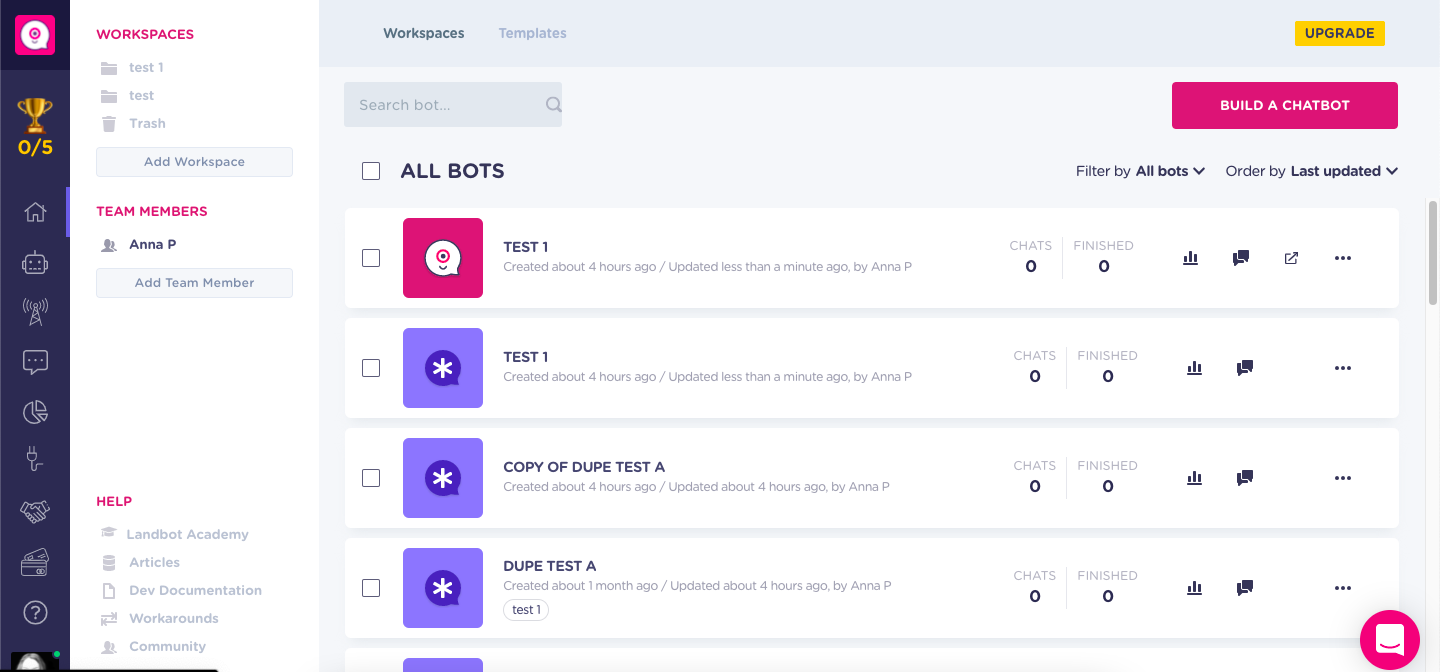 In case you have deleted any bots, you can find them in the Trash, right under your Workspaces: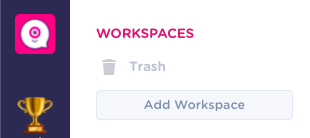 Next, on the right, you'll find a tool menu: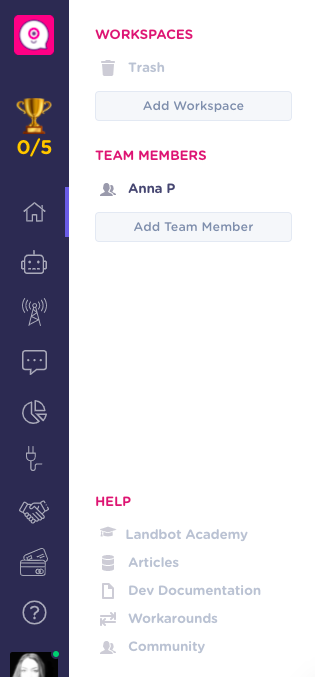 From here you can:
Add a Workspace: you can now create folders where add and group your bots; you can name them and add as many bots as you want. Select and click on the workspace to access it: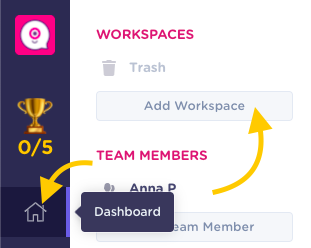 The central part of the Dashboard gives you a view of all the bots (which means you will see your landbots, Messenger bots and WhatsApp bots in one list) you have created: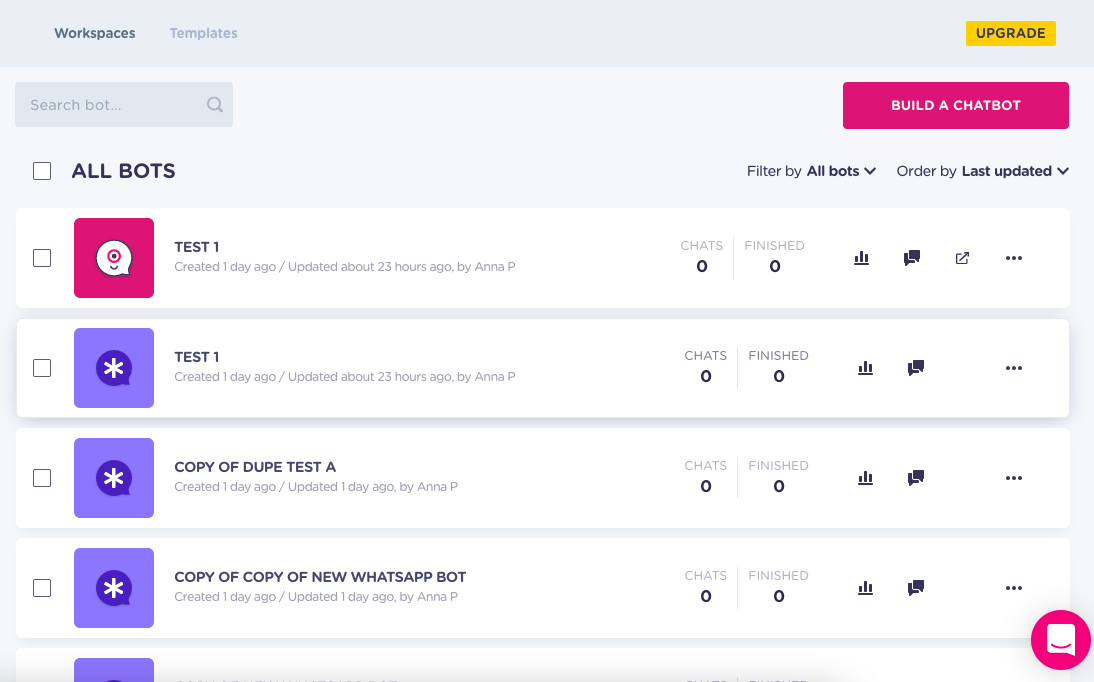 You can distinguish each bot by their icon:




You can duplicate, rename, move, disable or delete any Landbot by clicking on the three dots.

Click on Build a Chatbot to go to the Template section and create a new bot at any time:

And choose what kind of bot you will build: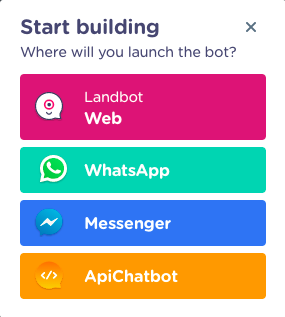 Templates
As previously stated, the menu on top gives you the possibility to switch from one to the other section. Let's take a look now to the Templates section of the Dashboard.
Here's an overview: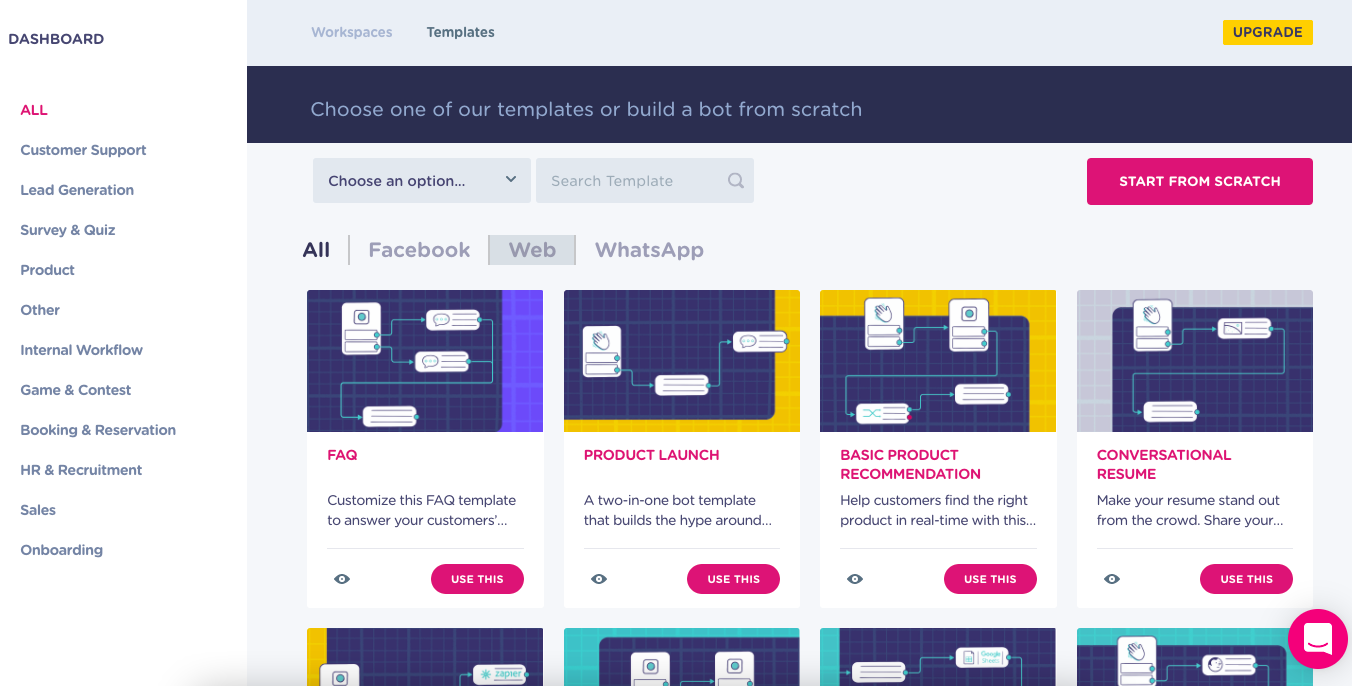 Pick a template: Landbot provides some templates so you don't have to start from scratch every time. Click on any of them and a copy will automatically appear in the Workspaces section!
If you are already a PRO, you can always start from scratch in creating your bot clicking on the below button:

Finally, you can also filter the templates and search them by name:

Help & Other Channels
Help: consult our documentation, tutorials, join to our community and of course speak with our amazing Support Team: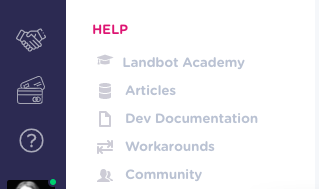 From here you can:
Create a new Messenger Chatbot. You can click on the first blue icon to integrate a Facebook page and create a chatbot. Learn more.
Create a new WhatsApp Chatbot. You can click on the second green icon to integrate any WhatsApp  number and create a chatbot at the same time - Learn more.
Side Menu
The menu on the left side shows you the main sections of the app:

In order, from the top to the bottom, we have:
Dashboard 🏠 : the section we're in, with our bots, templates, and the possibility to create new ones;
Create a new Bot 🤖 : Quick access to open the Bot builder, the space where you can build a new bot; Learn more.
Channels section: The Channels section will display four subsections: WhatsApp, Messenger and API. Learn more.
Chats section: the section where we can see the conversations of every landbot, and jump into the chat as a human agent when needed. Learn more.
Metrics section : where we can see the bot results, users data, get agent reports, and request data as CSV. Learn more.
Integrations ⚃: In this section you can find the list of all the supported apps and integrations we support, set up the integrations, check the error logs, and much more! Learn more.
Hire an Expert 🤝: if you want to hire an expert to build your bots for you, we have a list of experts that are used to the platform and that we recommend, that you can hire to do the job for you! Learn more.
Subscription 💳: Manage all the information about your subscription, change plans, edit billing details, and find your invoices in this section. Learn more.
Help ⍰: direct access to our Knowledge Center and helpful information. Learn more.
Avatar/User 🙆🏻‍♀️: use it to change your account settings, connection status or log out. Learn more.