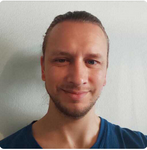 Updated by Jonathan Goodfellow
The Account Homepage is full of useful features to keep you updated and informed about the latest developments at Landbot, as well as proving useful tools for your account 💪
You can access the Account Homepage by clicking the Home icon in the Sidebar: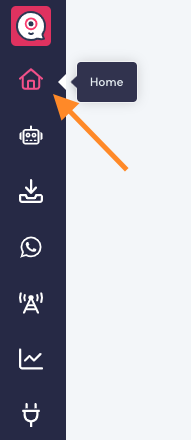 Here is an overview of the Account Homepage: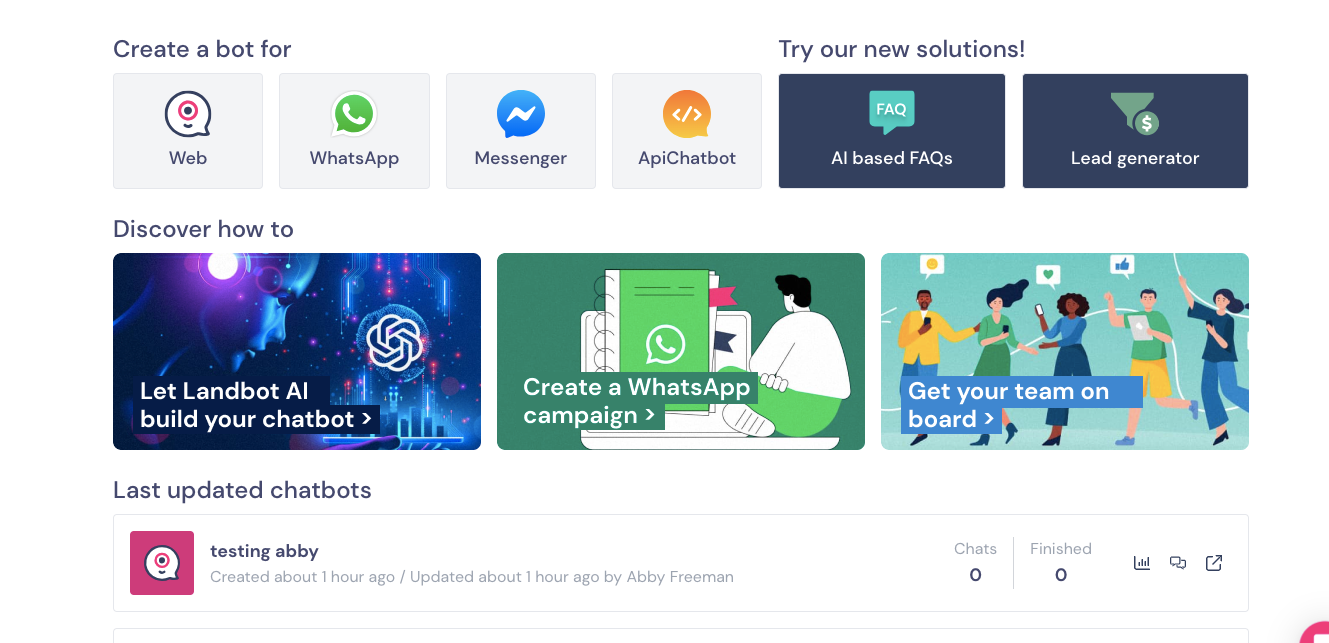 The Account Homepage is divided into several different sections:
Create a bot
You can use the Create a bot section to being building with one-click!
Just choose the type of bot or feature that you are interested in, and get going right away!

As well as being able to launch the Builder for our Web, WhatsApp, Messenger and API bots, you can check out our newest solutions: the Builderless AI Based FAQs feature, and the Lead Generator (this is still in development at the moment!).
Builderless AI Based FAQs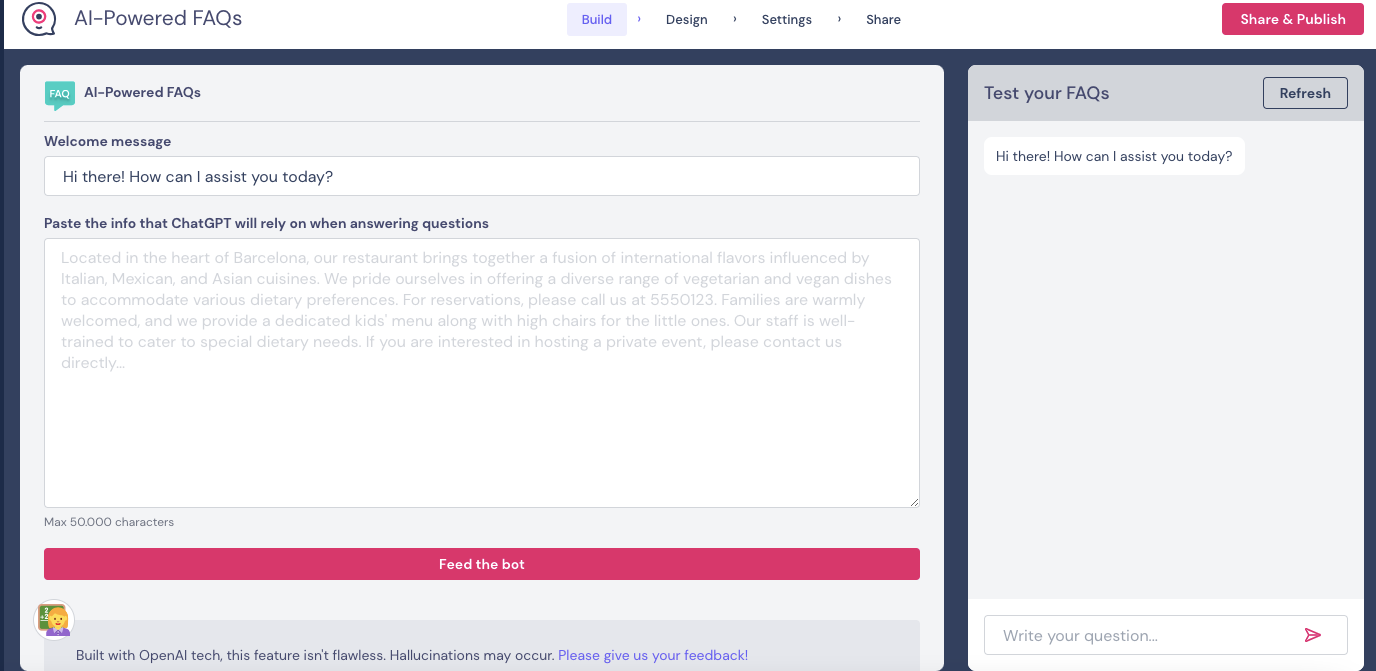 With our new Builderless AI Based FAQs feature, you can create an FAQ bot to answer questions from your users! You can add 50,000 words of information that the bot will use as a database for answering questions!
Please keep in mind that once the user starts asking questions, they will remain in the question "loop" until they leave the chat!
If you want to use AI FAQs in your bot flow, we have a block for this too with some more features! You can check out our article on the block,
here
💪🏼
Discover how to
In this section, you can find links to different features to help you get the best out of Landbot, including our AI builder feature where you can create you bot with just a few sentences of instructions! 💪🏼

Last Updated Chatbots
Here you can see an overview of your Last Updated Chatbots, including the Publisher, Publish time and Chat number!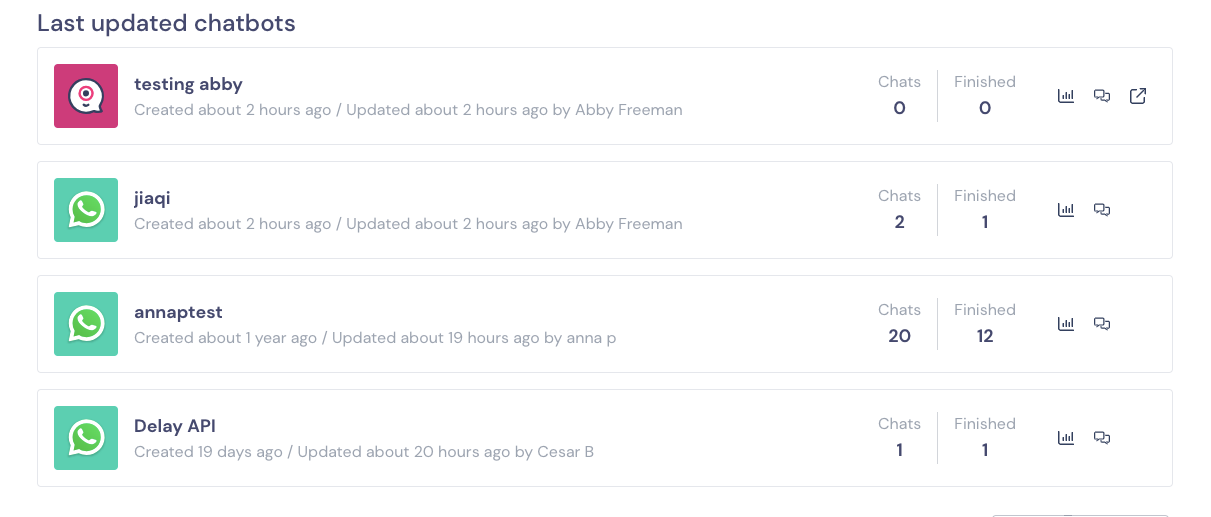 Tutorials
Finally, in the Tutorials section, you can find a host of simple, easy-to-follow videos to help you with all parts of your account 🧑‍🏫

And that's the Account Homepage! Enjoy!