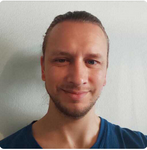 Updated by Jonathan Goodfellow
The Account Homepage is full of useful features to keep you updated and informed about the latest developments at Landbot, as well as proving useful tools for your account 💪
You can access the Account Homepage by clicking the Home icon in the Sidebar: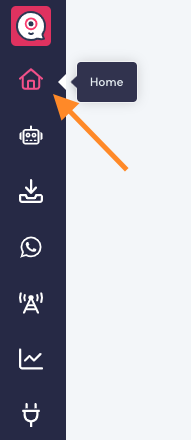 Here is an overview of the Account Homepage: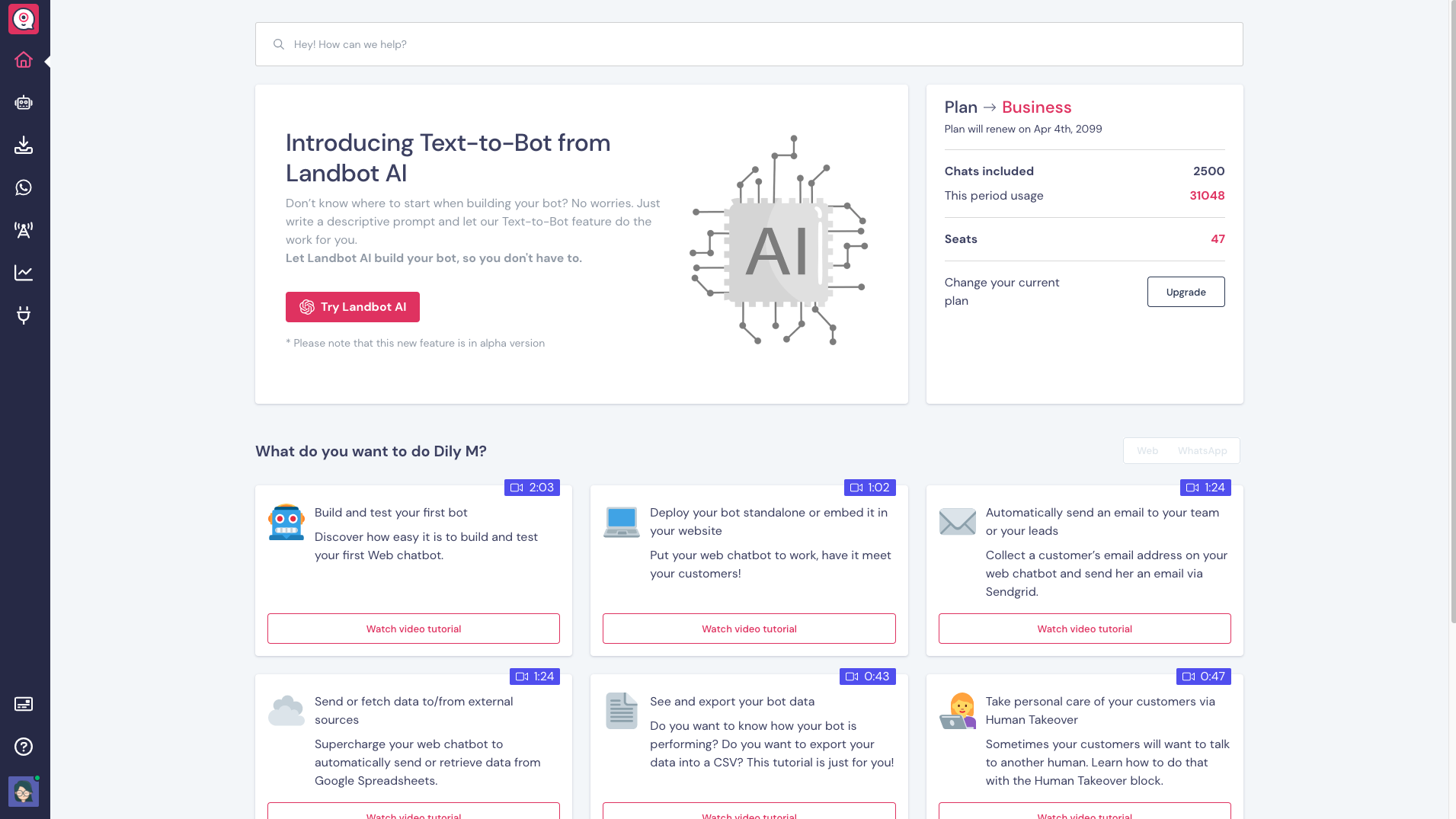 The Account Homepage is divided into several different sections:
Search bar
You can use the Search bar to look for articles from our Knowledge Base📚
Just type in a keyword and select the article from the drop-down menu!

Product Updates (Text-to-Bot)
In this section, you can find the latest Product Updates 🔥
Now you can test here our new Text-to-Bot feature 🤖
This new feature is a groundbreaking addition to our platform. It allows you to provide detailed instructions for a custom chatbot that will be generated automatically using Landbot AI. With this feature, you can easily create a chatbot that is tailored to your specific needs, without any coding required!
Landbot AI is an exciting experiment that is comprised of a wealth of innovative beta features, integrations, and components. It is designed to bring the power of AI to our no-code chatbot builder, which makes it easier than ever before to create a chatbot that can streamline your workflow and improve the overall customer experience.
Try it out and unlock a whole new level of efficiency and convenience that was previously unavailable💣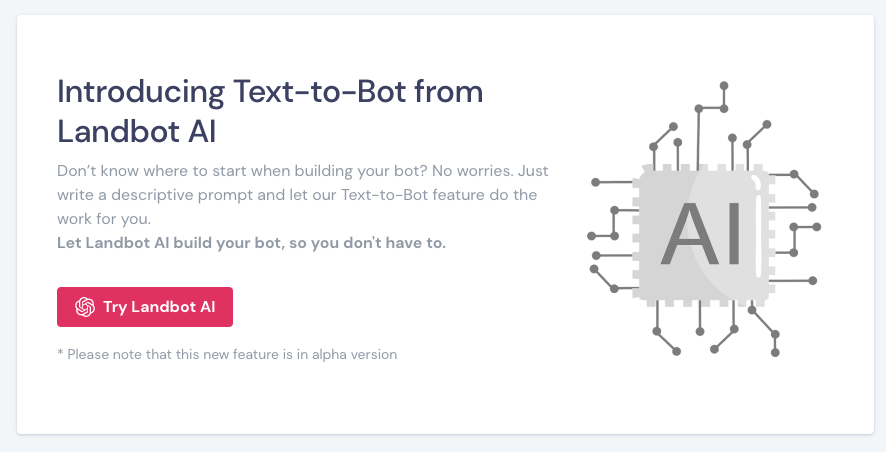 Account Status
Here you can see an overview of your account status including your Plan Information and Chat usage.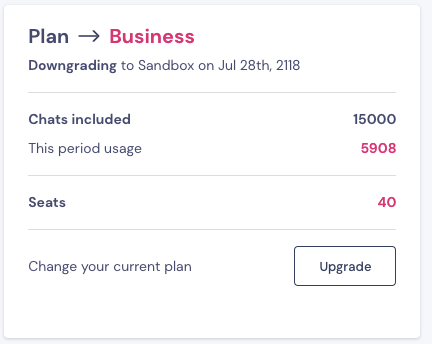 Tutorials
Finally, in the Tutorials section, you can find a host of simple, easy-to-follow videos to help you with all parts of your account 🧑‍🏫